Electromobility has moved from land vehicles to any means of transportation, including boats. Candela, a Swedish company specializing in highly efficient marine propulsion systems, showed the full power of its technology after bringing to life the C-8, claiming to be the one with the longest range behind its powerful battery.
It is also very fast due to the hydrofoil technology made available to it. Retractable wings allow the Candela C-8 to fly over the water, reducing the friction that a regular boat suffers from constantly hitting the waves. In fact, the drag disappears by up to 80%.
This feature allows the boat to operate virtually noiselessly, while reaching a 30-knot (56 kilometers per hour) top speed, getting all the power from a 40 kWh battery, resulting in 93 kilometers of range on a single charge. According to Candela, this is three times the range offered by other electric boats on the market.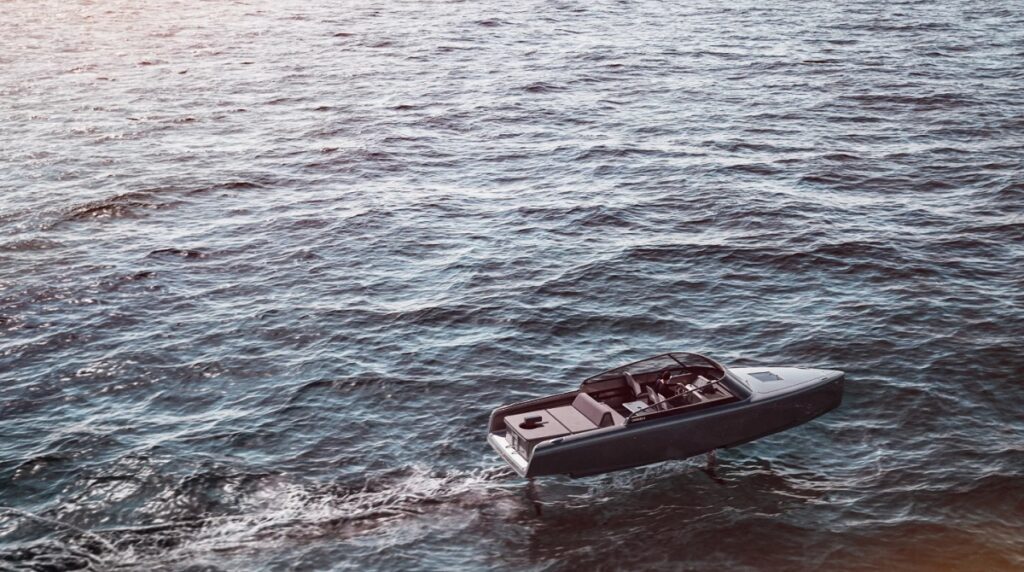 Related content: Autonomous Electric Cargo Ship is all set for its First Official Voyage
All the power comes now from the improvements to the all-electric C-Pod motor, which has 55 kWh (74 horsepower), with no loss on intermediate and transmission systems when submerged. The Swedish company claims that it is maintenance-free and will endure for a lifetime.
As for mobility, Candela assembled a flight controller with several sensors that enable precise and safe navigation, since they are capable of measuring the C-8's acceleration and speed with six freedom degrees, using a program subjected to 10,000 hours of tests and trials at sea.
Its 7.7 meter long cabin offers room for up to 8 people in total comfort, including a toilet and beds for four passengers, ensuring the maximum possible comfort when navigation requires a break, or simply a few hours of rest on the waters.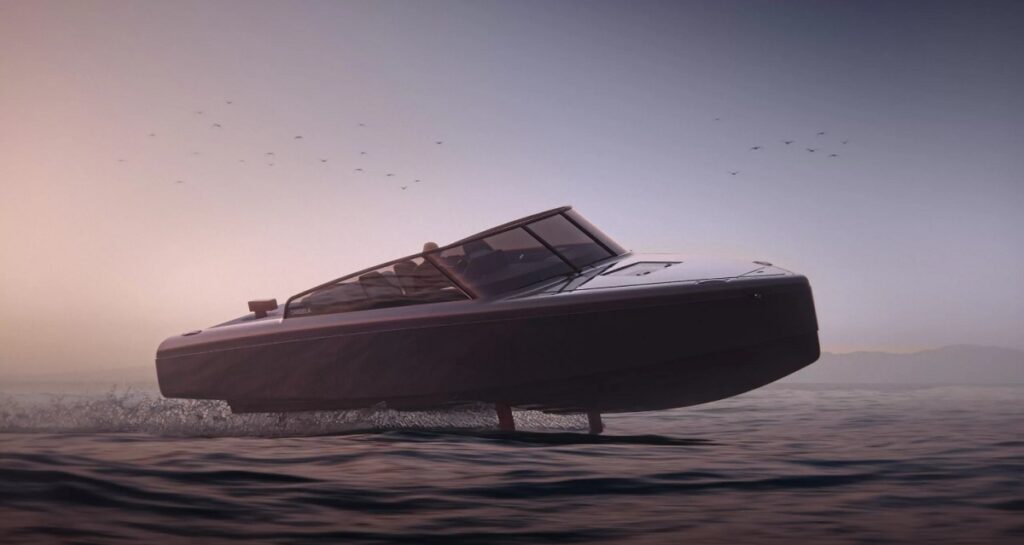 All the luxury, technology and comfort, however, are reflected on its price, as the Candela C-8 reaches 300,000 euros (290,000). Production is scheduled to start early next year, though a form has already been set up on the Swedish company's website to make reservations.
Written by | Ronald Ortega