IWC is known worldwide for pioneering the manufacture of unique and exclusive watches directly from Switzerland. However, with the constant advancement of technology, they know that innovation and advancement is necessary within the market, therefore, they have joined forces with Airspeeder to share data and knowledge that take engineering to the next level.
IWC and Airspeeder will work together to raise the performance of both in their respective fields, be it in air vehicles or watches. Precisely, Airspeeder serves as the first flying car racing series that supports sustainable mobility for cleaner airs, without neglecting the passion for speed and technology.
For this reason, both will be closely linked in the advances made in this category of competition at the technical, engineering and timing levels. The latter is a 100% important factor for pilots and team personnel in relation to obtaining critical data that improves the performance of flying vehicles when they are in full competition.
Related content: Airspeeder intensifies tests to perfect remote pilots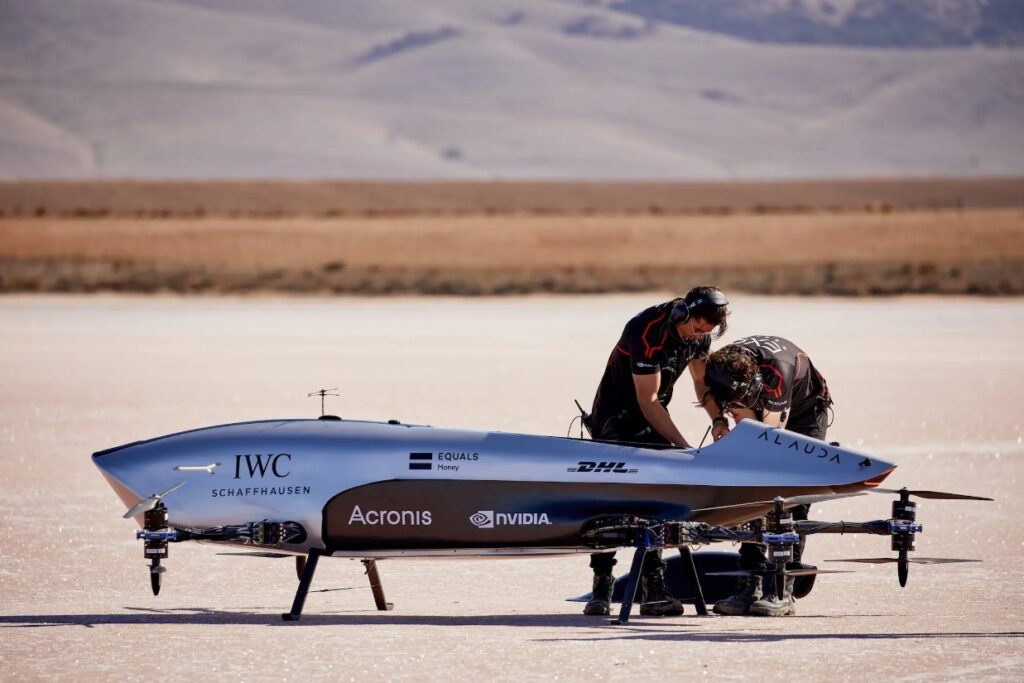 "The Airspeeder team are true pioneers in aviation. IWC Schaffhausen is proud to collaborate in an effort that will have such a progressive impact on society. "

Christoph Grainger-Herr, CEO of IWC
Christoph Grainger-Herr, CEO of IWC, commented in the official statement that celebrates this union that the Airspeeder team works with aspects that go hand in hand with the technology of their company, being very close to the "heart of IWC", asserting that the watchmaker has been through motorsport's heyday, either by providing a watch or being part of the engineering and racing strategy.
Airspeeder: A category that promises a lot
The Airspeeder had an impact since its arrival in the world of racing, first of all because it was an air competition, and secondly because of everything they did to integrate various talents who are dedicated to different disciplines to bring about a result like this, among the most brilliant minds in sports racing, aviation and automotive engineering stand out.
Recall that the Mk3 was recently introduced, the first fully functional flying electric racing car, which stands out at first glance for its retro appearance and aerodynamic power. Also, it brings with it an octocopter design in the sliders, as well as high-end electric batteries that combine with carbon fiber as a resistant material to offer a compact and lightweight piece, an essential factor in the world of racing.
Written by | Ronald Ortega