It is not by chance that Formula E drivers are breaking into Formula 1. The arrival of Nick de Vries and Stofel Vandoorne to the grand circus shuts down the mouths of those who have repeatedly questioned the quality of the electric single-seater series.
On this aspect, racer Jake Dennis considers it positive for the category that one of its drivers has been able to reach F1. Although they have lost a world champion for 2023, the Briton believes that the signing of de Vries by AlphaTauri gives more credibility and prestige to the tournament founded by Alejandro Agag.
Formula E will lose the first world champion in its history in 2023. The Dutchman says goodbye to the electric category to realize his dream of becoming an official driver in the top category of world motorsport.
Dennis looks favorably on De Vries' move, even if, in the first instance, it does not help Formula E by losing a monarch. The Briton argues that Nyck's arrival in Formula 1 reinforces the competitive level in the championship.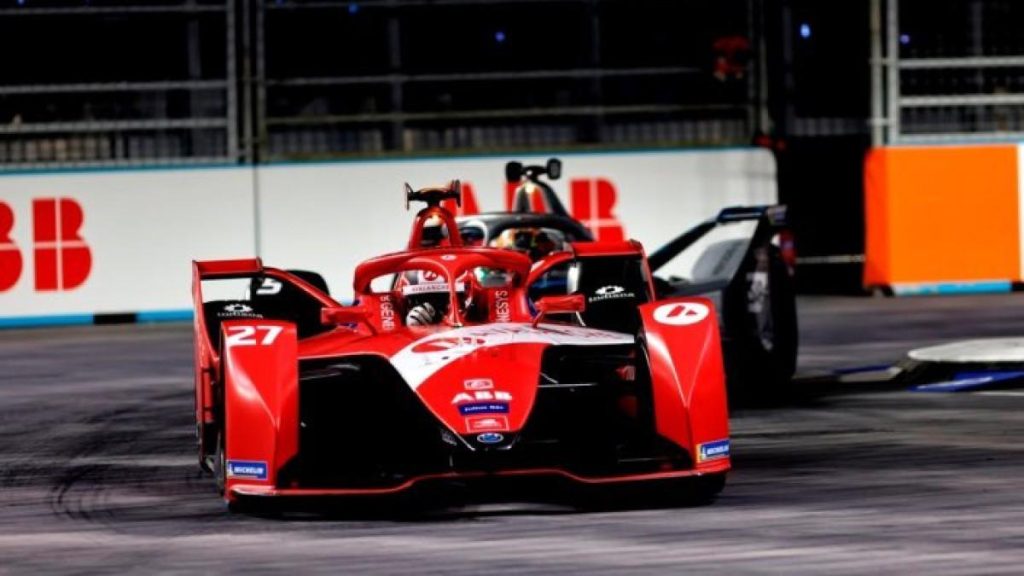 Read also:Formula E Unveils New Image
No criticism
Despite being a tough blow for Formula E, Dennis endorses the step taken by de Vries. However, the Briton maintains that he will not change Formula E for any of the ten teams on the grid, because at his age, the main thing is to win races and be competitive, so he is not for very long-term projects.
Speaking to Motorsport, Dennis said he was very happy about the Tulip driver's decision. "I've known him since my first day in European karting, he has been one of my biggest rivals. We've grown up together and raced against each other, so to see him in Formula 1, against other of my adversaries in the past, is great, it's also good for Formula E".

"When he raced at Monza, all we wanted is for it to go badly, as it would have left us Formula E drivers in a bad place. Obviously, the way he tackled the weekend and how well he did, it gives more credibility to our World Cup," he emphasized.
Although it is true that Formula E is still a young competition compared to the tradition of other tournaments, the directors have ambitious goals in mind, such as, for example, merging with F1 in the medium term.