Extreme E is just days away from the end of its second season, this time in South American territory, as on November 26-27 Punta del Este will host the last race of the campaign. There, Fraser McConnell has been announced by JBXE as a driver for the closing of the competition in 2022.
Notably, McConnell has served as a championship driver in three races this season, where his opportunity to climb into the ODDYSEY 21 of the 100% electric off-road category has finally arrived. "It's a great honor to join JBXE for the final round of Extreme E season 2 in Uruguay.
"As a championship driver in the last three rounds, I have been able to see more closely about how all the teams work, so I am very happy to get into the yellow and white JBXE machine alongside Hedda (Hosås). I'm looking forward to getting to know the team and getting some work done."
Related content:Genesys Andretti United Extreme E Confirmed Catie Munnings and Timmy Hansen as 2023 and beyond drivers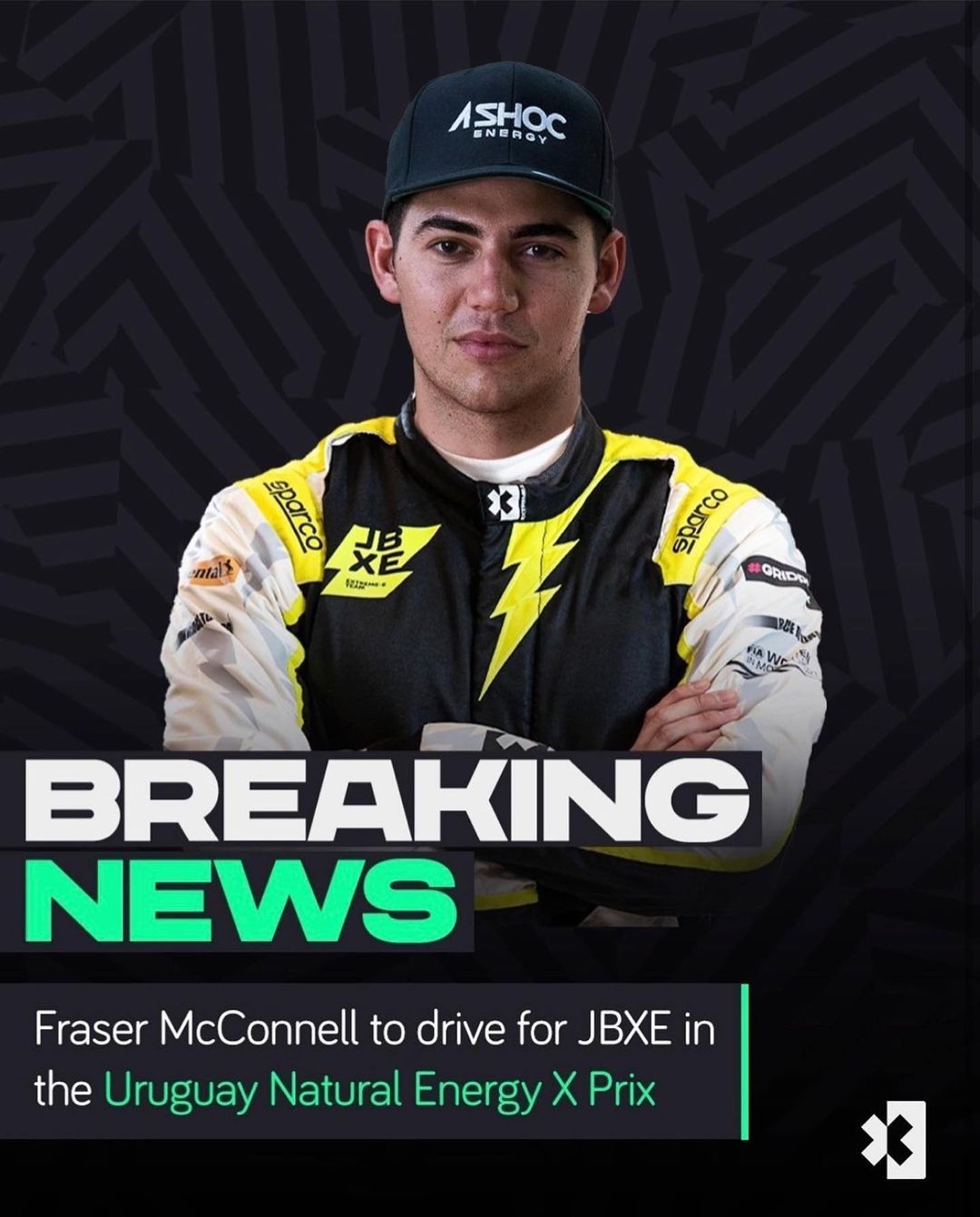 New Experience for Fraser McConell
Jamaican-born Fraser McConell impressed in a big way in the North American ARX2 Series after reaching the final four times out of a possible five in 2018, including a podium finish on the final day that served as a preamble to the title achieved in 2019.
He also has experience in the RallyX Nordic Supercar class 2020 where he finished as runner-up, taking experience to beat Johan Kristoffersson in a race at RallyX Nordic in Nysum, Denmark the following year, where coincidentally, he will come up against the Rosberg X Racing driver in Punta del Este, who is fighting for the Extreme E championship.
"I had the pleasure of seeing Fraser in action recently. I couldn't be happier to have him join JBXE for our last race of the season. Knowing how fast he is, I can't wait to see him fight in the team colors alongside Hedda!" said JBXE owner Jenson Button.
Written by | Ronald Ortega