What until recently seemed insane has now become a palpable and mind-blowing reality with the birth of the Airspeeder, a series of flying electric vehicles.
The category works hard to be at the forefront of innovation, and has also been in charge of spreading its message with a set of interviews called "Future Thoughts" in which different exponents of electric mobility offer their points of view on the matter.
In this case, Airspeeder conducted an interview with Jon Hilton, technical chief of the Lunaz company, which is responsible for designing modular electric motors that can be applied to all kinds of vehicles, among which the Rolls-Royce Phanton of the 60s stands out.
Related content: Official reveal: Airspeeder unveiled the adrenaline-pumping MK3 in the skies
"What is happening today is tremendously exciting technology and a very sensible route to make it happen sooner. I can't wait to see it," exclaimed Hilton.
On the teasers being seen for the Airspeeder's debut, he noted: "I can't help but be excited at the prospect of electric personal air mobility and its potential to return time that would be wasted in congestion."
"I am a great believer in always looking forward. My answer is that tomorrow's innovation is the best. New sources of energy are cleaning our air and allowing us to breathe new life into vehicles that would otherwise have been scrapped," he explained.
Sustainable mobility is the future
When asked about conservative views on the emergence of this electric move, he stressed: "We expected a backlash from the purists, but people fundamentally understand that the world is changing."
Hilton said it would be interesting to see the Airspeeder fly in the same historical territory as a Formula 1 Grand Prix. "The F1 circuit at Silverstone would be magnificent. Our new headquarters is right across from Club Corner and the Hamilton fastball, we'd really like to have the big audience there as the Speeders go by. "
He ensures that the world's advance towards sustainable mobility is inevitable and sees motorsport as a key way to achieve it. "We are moving into a decarbonized future, so I have all faith in the role motorsports are playing in that progress," he said.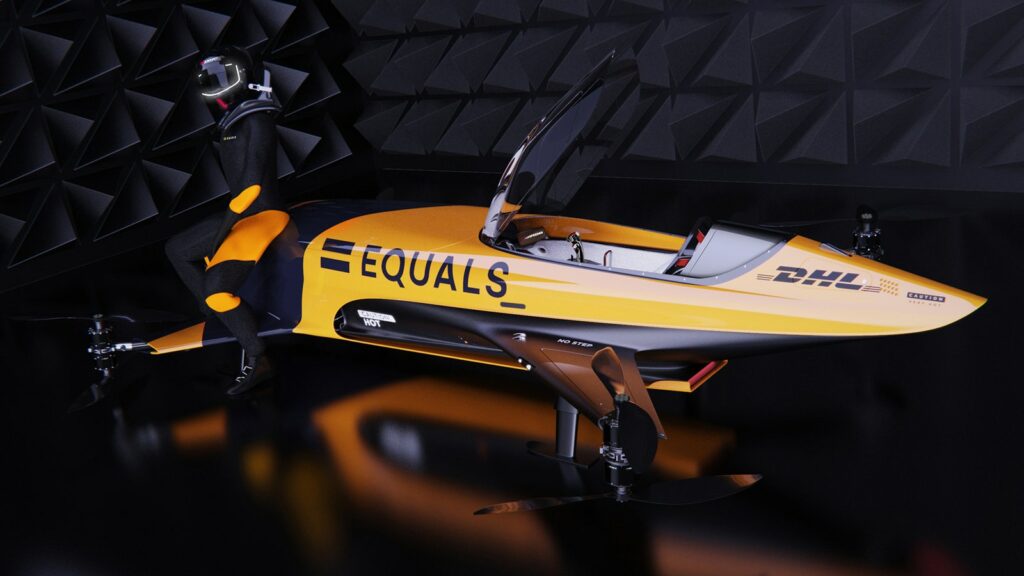 "I look at the breakthroughs the Airspeeder is making in really providing a place to push the limits of such an exciting new mobility technology and I can't help but see the similarities to the way motorsport has influenced city cars," Hilton said.
He stressed that a kind of harmony is being seen today in sports to seek the path to sustainability. "You have to look at how vibrant clean-air racing is. Formula E has exploded in popularity, the Dakar is moving towards hydrogen, Airspeeder is putting electric flying cars in the air, E1 is doing the same in the water and Extreme E carries an encouraging message for paradises impacted by the climate crisis."
More about Jon Hilton and Lunaz
Hilton has on his resume three Formula 1 world titles as an engineer. He topped Michael Schumacher with Benetton in 1994, and triumphed with Fernando Alonso at Renault in 2005 and 2006.
He has also served as an expert in automotive engineering, manufacturing engineering, product development, and engineering management. At Lunaz he also directs two other business areas such as the adaptation of industrial vehicles to electric, and the sale of engines for those automotive brands that want to use him.
A new partner has just joined the company. This is the successful ex-footballer and now businessman David Beckham, who acquired 10% of the shares with the vision that with the government measures that are being taken, especially in Europe, it is estimated that there will be about 2 billion electric cars in the world by 2030.
Written by I Jhonattan González