MotoE is adjusting to make sure all the logistics for its races run smoothly. While the 2021 season is well underway, organizers continue their efforts to ensure drivers and teams are provided with the best possible tools.
In this regard, the electric motorcycle category, endorsed by the Fédération Internationale de Motocyclisme (FIM), established an alliance with VMoto Soco, a company that produces scooters to move around the races.
For example, in MotoGP, Yamaha has been in charge of all transportation around the tracks since 2005. For MotoE, teams face the same challenges for rider assistance, and that's where Vmoto Soco will come in, teaming up with Dorna, to supply the racing series with five electric scooters for the remaining campaign.
Related content: Hyundai Makes Adjustments to Shine at PURE ETCR
Marc Saurina, Senior Director of Global Business Partnerships at Dorna Sports, said about the partnership, "We are very pleased to welcome Vmoto Soco on board as a MotoE partner."
"The Vmoto Soco scooters will be an important addition to the Cup, allowing staff to move to and from the e-paddock with ease and efficiency. Vmoto Soco is a perfect fit for the FIM Enel MotoE FIM World Cup," he assured.
Sustainable Approach
Enveloped with special MotoE decoration, the Vmoto Soco electric scooters will not only make race weekends easier to manage for Dorna's administration, but will also be in line with the category's zero-emissions initiatives.
"I am very happy to be contributing to this important agreement with Dorna for MotoE," welcomed Vmoto's President of Business Development and Strategy, Graziano Milone.
"Being a partner of the FIM Enel MotoE World Cup is a validation of our great work and significant growth. The Vmoto Soco scooter, fully customized with Dorna colors, will be the perfect complement to the 100 percent green MotoE paddock."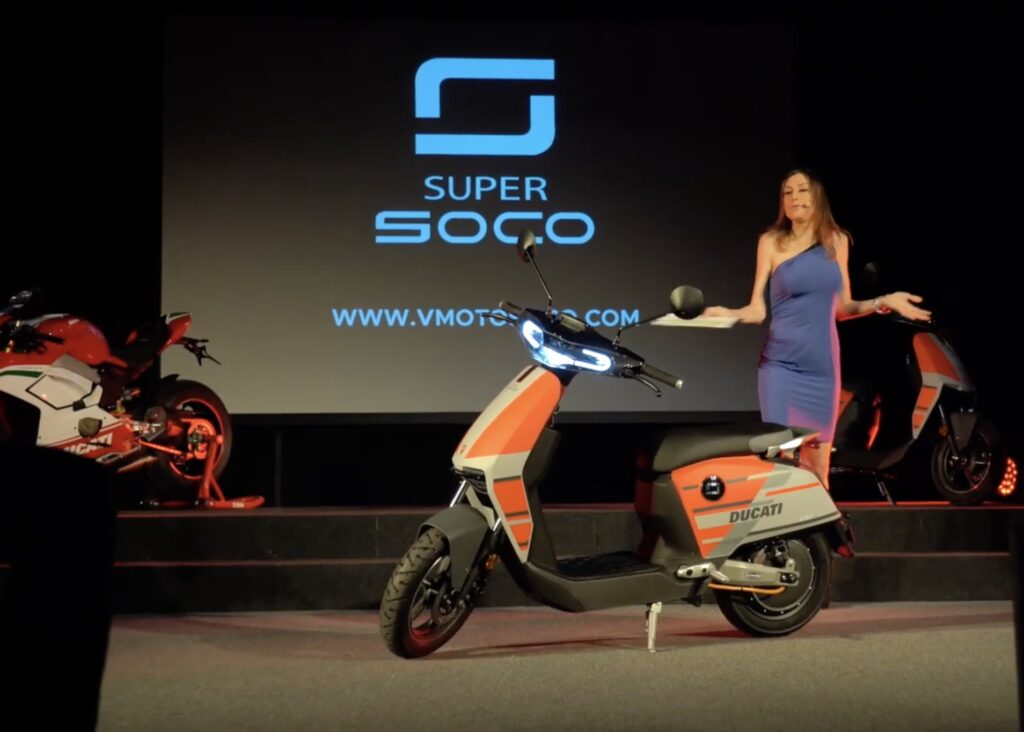 With only two remaining races left on the 2021 championship, the scooters should be rolling between the Red Bull Ring paddocks in Austria from August 13-15 and the Misano World Circuit in Italy, Italy from September 17-19, 2021.
About Vmoto Soco
Originally from the Netherlands, Vmoto Soco's mission is to introduce the next generation of electric vehicles, sustainable, smart and environmentally friendly for the modern commuter.
The company's primary focus is to become a world-leading supplier of electrified automotive products and a provider of EV solutions for users worldwide.
Written by I Jhonattan González