A week away from hitting the track for the ABB FIA Formula E preseason tests, Nissan e.dams showed the car to be used on the 8th Season of the competition, where the team's characteristic colors stand out, but this time with greater intensity to catch the eyes of motorsport lovers.
Taking on an evolution with a Japanese kimono theme, the IMO3 sports a strong red silhouette as its main color, which takes almost all the limelight. Details in red wine are present to highlight the main pigment, as well as black chrome details on the tire covers, front spoilers and the upper part along with the halo complement the vehicle's design.
"We want to be bolder than ever for this new Formula E racing season. Nissan is here not only to compete and win, but to entertain fans and show how exciting electric vehicles can be. With our powerful new racing livery, our cars will be unmissable on the track as we race in this world championship," said Tommaso Volpe, Global Head of Motorsport for the brand.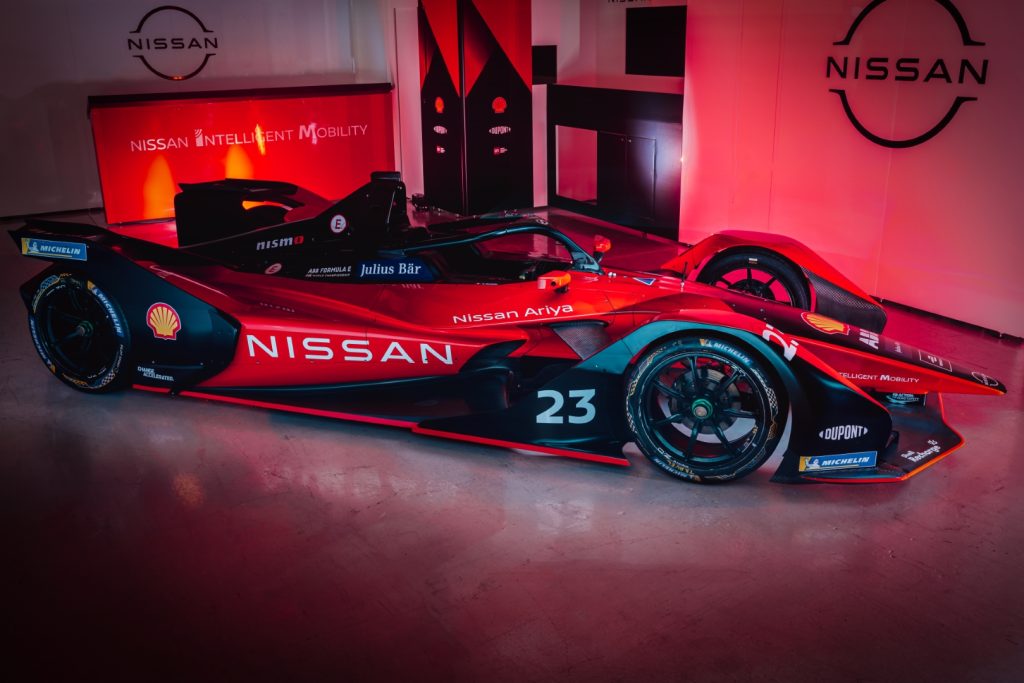 Related content: Mahindra Racing Unveiled the M7Electro: Single-seater for Formula E season 8
With this vehicle, Nissan will face its fourth season in the top electric single-seater category, where it will have an enviable lineup of drivers: Maximilian Guenther and the veteran, Sebastien Buemi. The German is one of the faces projecting a non-stop rising career with three wins so far. On the other hand, the Frenchman will place all his talent at the team and his teammate's disposal to help him grow in the sport.
"It's great to be back with Nissan e.dams for our fourth season together. I would like to warmly welcome Maximilian, who brings good pace and some fresh approaches to racing, so I hope we can create a powerful combination based on the strong foundation and extensive experience we have in the team, said Buemi.
Nissan e.dams' Secret Weapon
The team will feature Nissan Brain to Performance, an innovative program intended to train drivers' brains to be even faster on track, and according to Volpe, they can't wait for the upcoming season to put all the new features they have to test.
About Nissan e.dams
Nissan e.dams is a racing team competing in the all-electric ABB FIA Formula E FIA Formula E Championship. Ahead of the 2018/19 season, Nissan became the first Japanese manufacturer to enter the series, joining the successful e.dams team.
Written by | Ronald Ortega