Nissan offered a first glimpse of what an electric "Hot Hatch" would look like through its European design office.
The Nissan Concept 20-23 was designed to celebrate 20 years of Nissan Design Europe at an event in London attended by CEO and president Makoto Uchida.
The new concept is directly inspired by Nissan's Formula E program, with the aim of creating an electric car that is fun to drive on the streets where they work.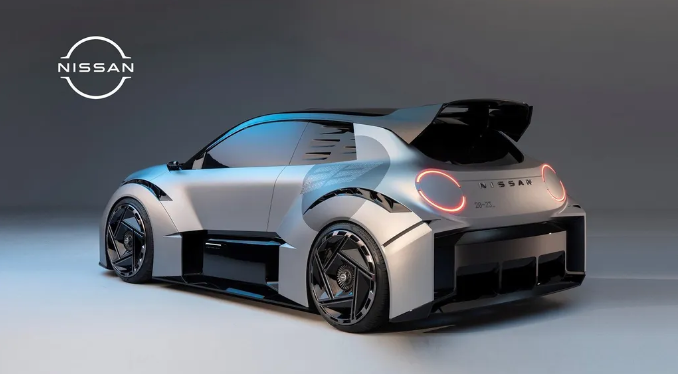 Great Creation
"The young team here was given a simple brief: design a fun electric city car that you'd like to drive every day in London," said Alfonso Albaisa, Nissan's Senior Vice President of Global Design.
"The 20-23 concept they designed is a compact hatchback that is heavily influenced by the world of inline racing. I love the story it tells about how the worlds of modern urban living, online gaming and emission-free mobility intersect."
Read also: Lucas di Grassi Returns to ABT CUPRA
The Concept 20-23 is covered in aerodynamics, but with what the company calls a "friendly" look at the front and rear with circular LEDs.
There's real ventilation to cool the cabin, brakes and powertrain, with air directed through ducts and around huge flared arches and a large rear spoiler.
Its interior looks just as bold, with a race car-style steering wheel inside a bright, open cockpit.
There are no details yet on what it might cost, power or whether this car will remain a vision or become the basis for a hot new version of one of Nissan's family hatchbacks like the Micra.