The 2023 Extreme season will come to an end with another double race on the island of Sardinia, a regular venue for the category since the initial campaign. However, a new contender appears as favorite, or at least, as the first in the table to secure the title.
It is the ACCIONA | SAINZ XE Team, led by the Spaniard Carlos Sainz, double Rally champion, who counts on Laia Sanz and Mattias Ekström as his drivers, who are at the top of the standings in season 3, ready to give the team its first championship.
Sainz was unable to race in the current season after being the starter in the first two seasons, due to a back injury suffered in the Dakar. In response, they turned to the talented Swede, who has performed well alongside the Spaniard to lead the table so far.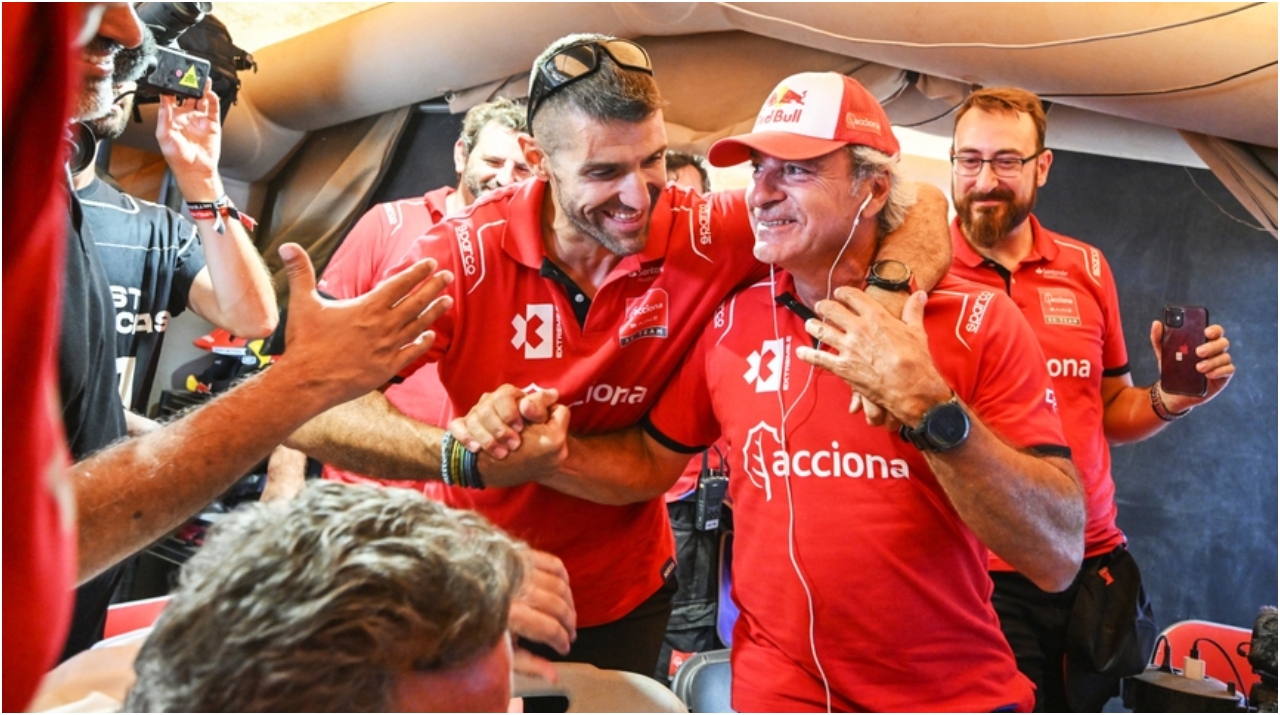 Related content: Up to 5 teams could be Extreme E champions in 2023
Close Battle in Extreme E
With 139 points, they are the championship leaders, although just 4 ahead of Rosberg X Racing, champions of the inaugural season and runners-up in the second. Therefore, the battle will be close between the two teams when the final double-header starts in Sardinia, December 2-3.
As if that were not enough, Chip Ganassi Racing, Veloce Racing and X44 have a chance to be champions, so the last race will have to be executed to perfection and without mistakes to taste the glory of Extreme E for the first time.
In this way, Carlos Sainz's team hopes to complete the outcome of a good season where good performance and performance finally came together with luck, as the latter was not on the side of ACCIONA | SAINZ XE Team in several previous races, when they were superior in pace and competitiveness.