Maintaining his starting position throughout the race, Dutchman Nyck de Vries scored his first ABB Formula E World Championship victory with Mercedes – EQ in the number one round, played in Saudi Arabia.
After setting the best time in the first session (0.7 seconds more than his closest competitor) and storming the second test for Mercedes – EQ being followed by his teammate Stoffel Vandoorne, the victory achieved by de Vries had a high probability percentage.

"I'm still quite chilled I don't know why! I should be over the moon," said de Vries in-car. "It's my first Formula E win," he continued. "I'm very pleased with everything so far and it's so satisfying to translate that into the race because it wasn't easy with so many Safety Car periods and the pace being unpredictable at the beginning of the race. There was a lot of communication going on and I'm so pleased to get my first win.

The ostentation was present in much of the race, and with about 25 minutes left, Sam Bird and Alex Lynn hit head-on after touching for speed at the end of a curve, which caused the Safety Car to exit. Lastly, it was started 11 minutes from the end due to a new accident generated by Günther, who hit a wall hard.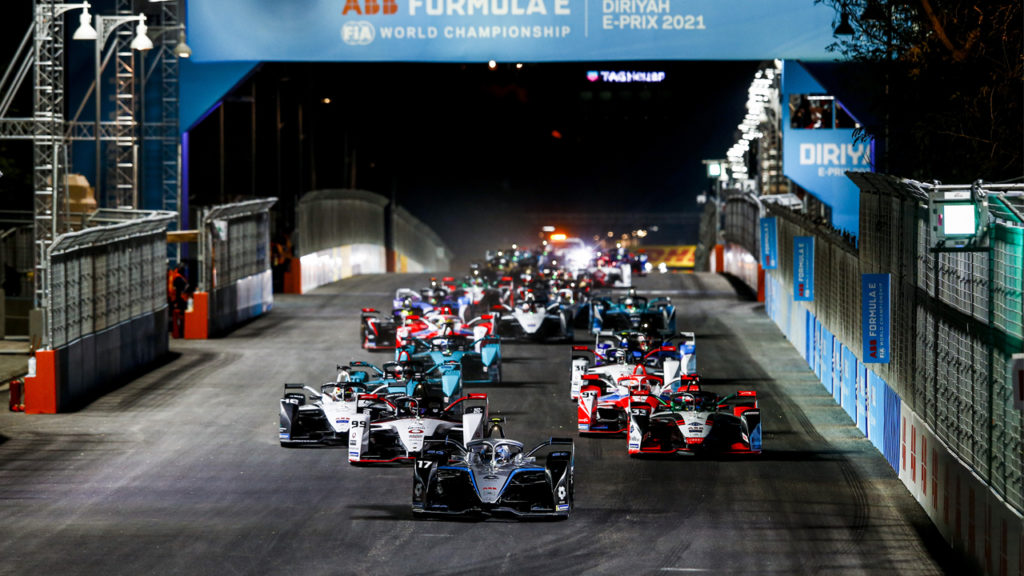 Mortara and Evans, took the second and third position respectively. Wehrlein (who started second) finished in fifth place; followed by a crafty Rast who knew how to take advantage of the FanBoost very well and finished fourth.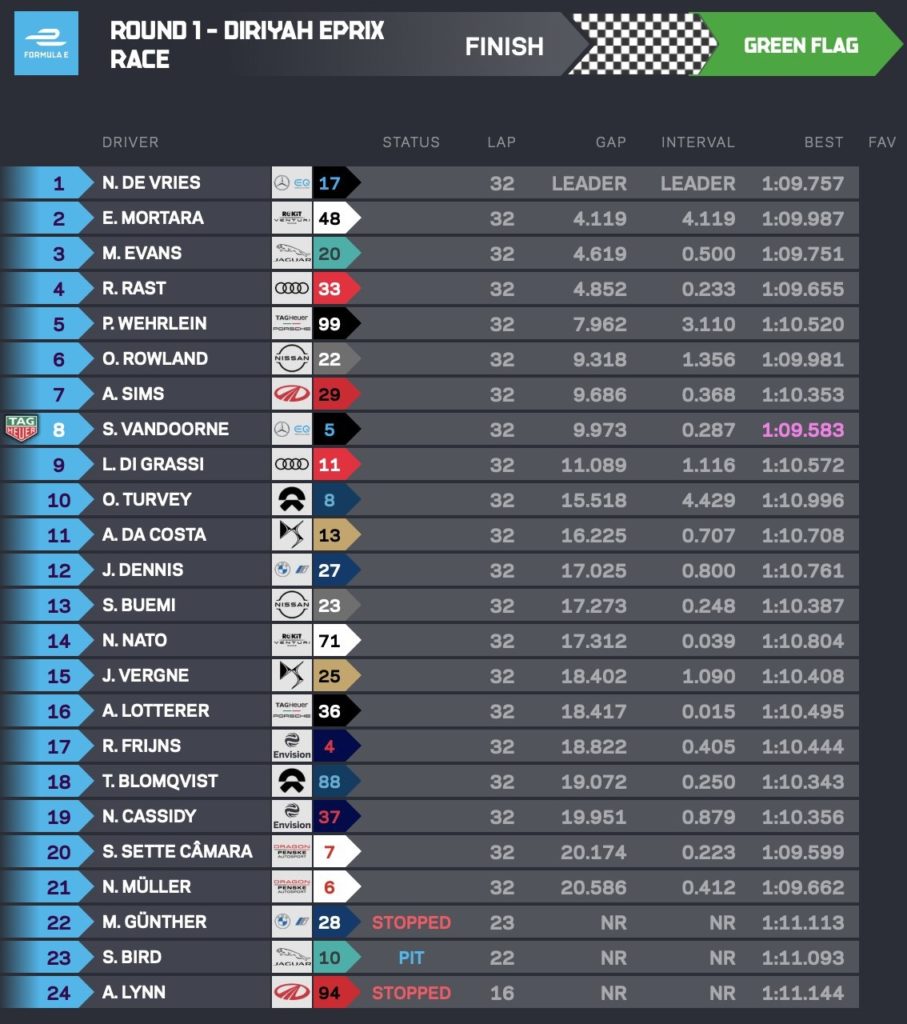 For February 27, the 2nd day of Formula E is scheduled in Diriyah, which will take place again under the night of Saudi Arabia.

Read Also: CUPRA launches "Born", their first 100% electric model