The Red Hook street circuit in Brooklyn, will host the fifth E-Prix to be held in New York City since Formula E kicked off its electric motors in 2014.
The event is part of the 11th and 12th races on the extensive calendar featured for this season by the series, which is racing in its second year as the FIA World Championship and visiting iconic cities such as London, Berlin, Monaco, Diriyah, Mexico City , and for the first time, Jakarta, Vancouver and Seoul.
This year's event will have the particularity of having the first American driver to get into an electrified single-seater. Oliver Askew, a member of the Avalanche Andretti team, has already shown interesting flashes in his debut.
Read also: McLaren Agrees with Google as Team Sponsor for Extreme E and Formula 1
For the racer, racing at the New York E-Prix in his first year in Formula E marks a turning point in his career. "The competition is very intense and the on-track duels make it one of the most exciting motorsport series out there."
"Formula E is also an incredible and unique experience for the fans, and I can't wait to be a part of what will be an unforgettable two-race weekend in Brooklyn," Askew added.
The Transition
Despite the fact that drivers have competed in demanding tournaments such as F1, when they come to Formula E they realize the difficulties and the totally different performance within this category. In that sense, Askew expressed to be happy with the start he has had in front of the Andretti steering wheel.
"I'm a rookie, so I came in with low expectations and just wanted to do the best I could for the team. The car is very different from an IndyCar, so I knew I had a lot to learn coming into the series," he said.
He assured that he is learning a lot from the experienced drivers participating in Formula E, an experience he describes so far as "great."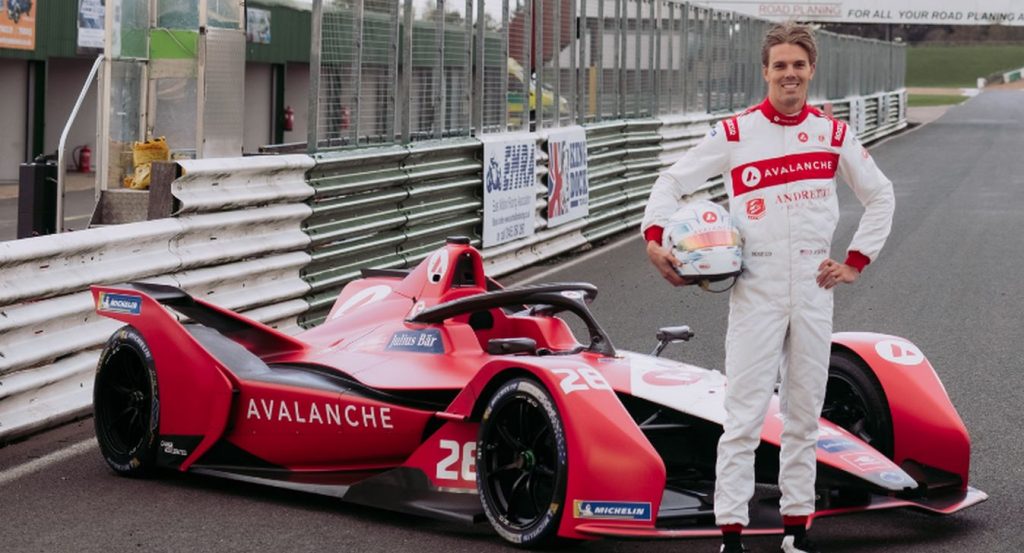 Tickets on Sale
Formula E has already announced that tickets for the E-Prix to be held on the weekend of July 16-17 are now available. Grandstand seats start at $95 and offer a privileged view.
Tickets for the Allianz E-Village, the innovative fan experience area, are $15 and include a dedicated area for live track viewing, commentary and live streaming of all the race action on giant screens and interviews with the drivers from pit lane.
In addition, the E-Village will feature the popular Formula E Gaming Arena that offers fans the opportunity to get behind the wheel of super-realistic simulators and compete to set the fastest time.
Written by I Jhonattan González