The future is now and the Racebird is here to prove it. A fully electric racing boat was unveiled this Monday by Alejandro Agag and Rodi Basso, promoters of the E1 Series, to take a more than important step towards sustainable, powerful and elegant water mobility.
The boat has been designed by Sophi Horne and developed by naval architect Brunello Acampora, being an important part of the process that brings the Racebird to life with a view to the debut season of the E1 Series that promises to be full of excitement, action and adrenaline from the start to the end.
"We believe it will be a huge impact within motorsport. Just like Formula E or Xtreme-E, the E1 Series will pioneer and drive development (…) It will take time to make a drastic change in marine mobility, but we need to start the process somewhere, so we need to use sport as a platform to create this change," said Agag at the official launch of the boat.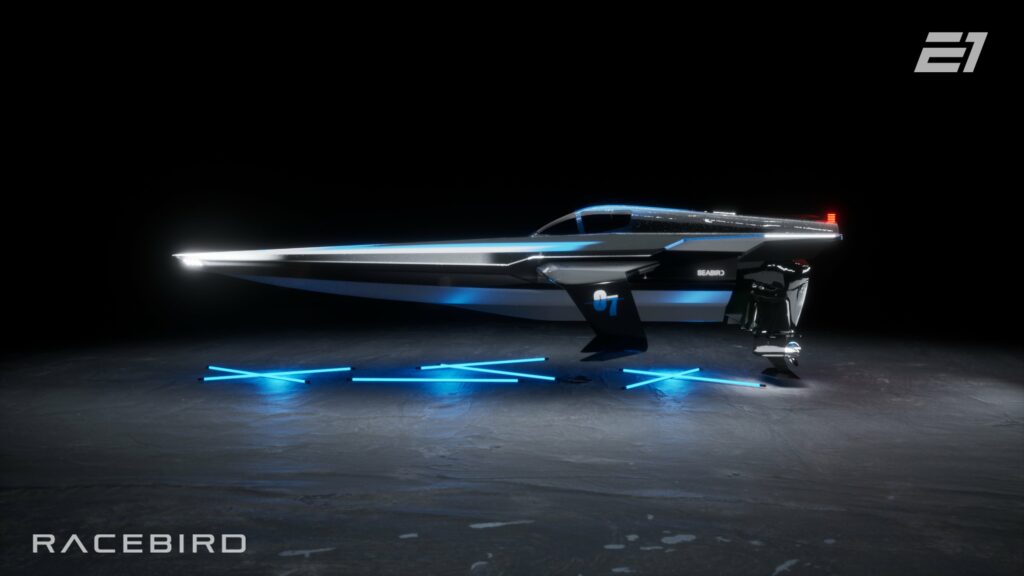 The races will be a sports and cultural festival for the cities, which will work together with the E1 Series to provide a magnificent event that revolves around the category, ensuring a combination of races and integration that manages to impact people and lovers of marine life.
"We are ready to race and today's announcement is a big step in that direction."

Alejandro Agag
Related content: Rodi Basso: titles, innovation and sustainability at the service of the E1 Series
Racebird in detail
The design of the Racebird, for Alejandro Agag, had to be something that made people dream, something that gave them information to process. This was reflected in the Racebird until they conceived a masterpiece that perfectly shows futuristic gifts in its incredible physical appearance, not to mention the power that is hidden under its cover.
"We know the condition of the seabed, therefore, we want to contribute to a better condition of the water and exploration of the marine industry … We are involved in a project to innovate. We have to be smart when designing," said Rodi Basso.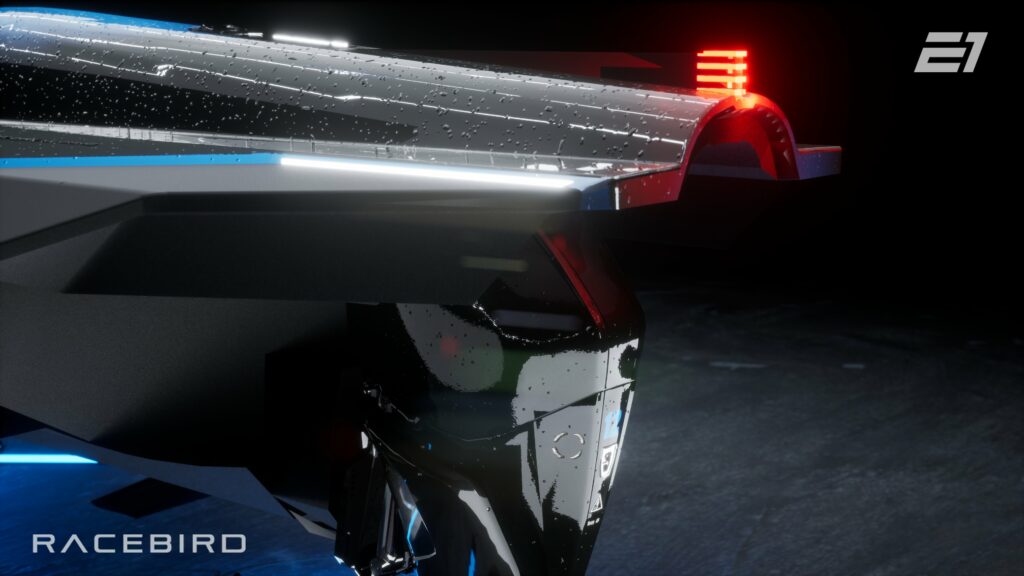 "Technology is an enabler to accelerate change"

Rodi Basso
Regarding its technical details, the Racebird measures 7 meters long by 3 meters wide, ensured to be totally resistant and light thanks to the use of carbon fiber that makes this technological marvel a powerful and light beast of only 800 kilograms capable of generating up to 50 knots of force, fully assembled in Italy.
"It was designing about something that goes with nature and not against it"

Sophi Horne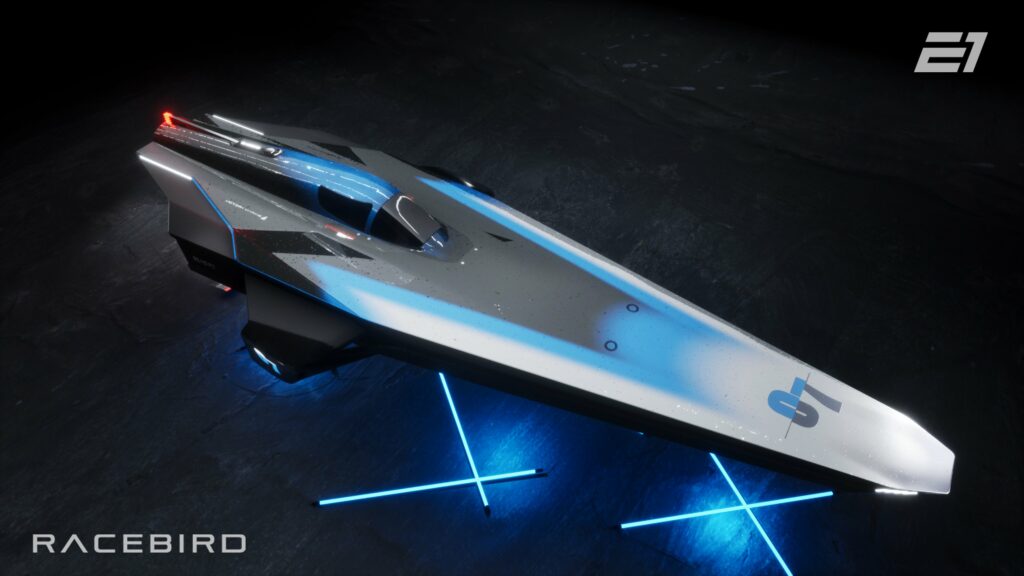 Finally, Acampora assured that the entire Racebird and E1 project is a totally innovative step, very efficient at the racing level, but above all safe after having managed to develop this beast in a sustainable way, but ensuring that it does not lose, power, spectacle or sympathy at the moment of seeing the water go by.
Written by | Ronald Ortega