Extreme E is going through its second season, where it expects to exceed by far the excitement experienced during the inaugural campaign. The excitement on track is assured, but also the awareness and actions that have given life to this category where recycling is an important part of it.
Surely, almost everyone has been taught to recycle since they were little, either at school or at home. Reusing a plastic container as many times as possible contributes significantly to the stability of the ecosystem, but how many people actually put it into practice?
A complicated question to answer, but one thing Extreme E is sure of is how to do it by using motorsports to inspire such actions, especially when young people and children are part of the global audience following the adrenaline rush of the ODYSSEY 21, so the next generation will play a vital role in protecting the Earth.
Related content: Rosberg X Racing Displays Power Again and Triumphs at Island X Prix II
"Our focus on recycling is a key example of how Extreme E addresses major environmental challenges. However, it's not just our category that has this as a focus, as it's great to work with so many of our partners to deliver positive solutions and actions, especially when it comes to recycling," said Alejandro Agag, Founder and CEO of the series.
Extreme E's footprint is clear: During the staging of the Jurassic X Prix in 2021, the event that closed the first campaign with the title going to Rosberg X Racing, 1,000 kWh of electricity was generated from the event's food waste, which would be enough to power 85 homes in a day, the electrified off-road division reported.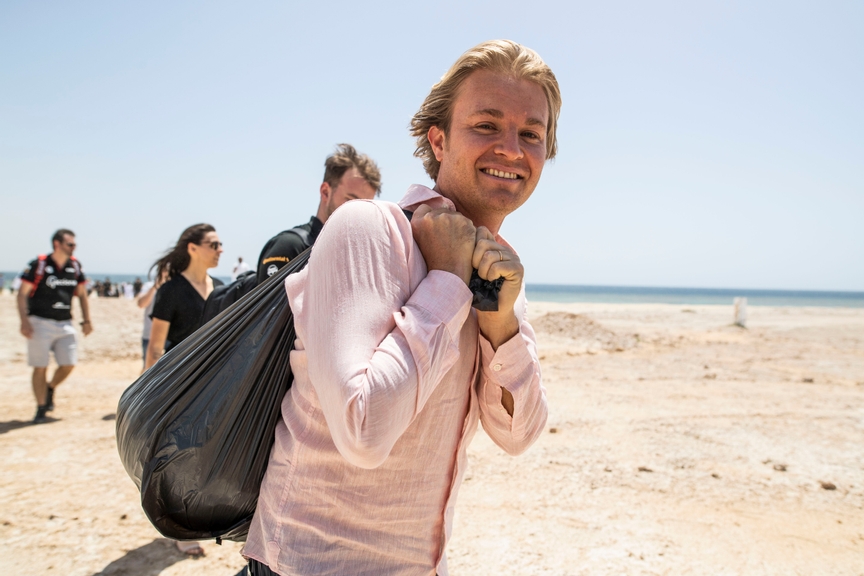 As if that weren't enough, the plastic ban also yielded favorable results. A total of approximately 75,000 water bottles were saved from ending up polluting the atmosphere. Instead, recyclable or self-degradable packaging was used, leaving no negative residue in its wake.
"Our Sustainability Report (during season 1) outlined how much work has been done to reduce waste and plastic pollution, however, there is still much more we can do as a series to raise awareness of this issue and continue to combat the current environmental crisis," Agag finished.
Written by | Ronald Ortega