Within a 5-day period, two exciting races were experienced on Extreme E after an extended break that exceeded 4 months. However, during that time, it seems that Rosberg X Racing never missed a beat, as in Sardinia showed a solid performance to triumph at the Island X Prix II with Mikaela Åhlin-Kottulinsky as the main protagonist.
Round after round they made it to the Final Race, where the Swedish driver executed an overtaking maneuver against the experienced Jutta Kleinschmidt of ABT CUPRA XE on the final stretches of the circuit, securing a good amount of points for the championship as they got all the possible units.
The victory plus the fastest time in the Continental Traction Challenge ensured a bag of 80 points to extend their advantage as leaders of the 2022 season, points that would have represented a greater harvest, as we must remember that in the Island X Prix I they won but were penalized with 30 seconds due to the accident between Johan Kristoffersson and Carlos Sainz, of ACCIONA | Sainz XE Team.
Related content: Was the 30 Second Penalty from Extreme E to Johan Kristoffersson Enough? Not for Carlos Sainz and Laia Sanz
"The final was absolutely great for me, waiting for the right opportunity to overtake Jutta. After this week and everything that happened during the first race, I feel this is the finish we deserved and I'm very happy for the team," said Åhlin-Kottulinsky.
The rest of the podium was made up of Sébastien Loeb and Cristina Gutiérrez (X44) and Timmy Hansen with Catie Munnings (Genesys Andretti United), as Cupra was disqualified after Kleinschmidt did not fasten his seat belt correctly.
On the other hand, Nico Rosberg compared the thrill of racing to his time in Formula 1, where he staged an interesting duel against his Mercedes teammate Lewis Hamilton, being crowned champion of the category in the 2016 season and then announcing his surprise retirement from the tracks.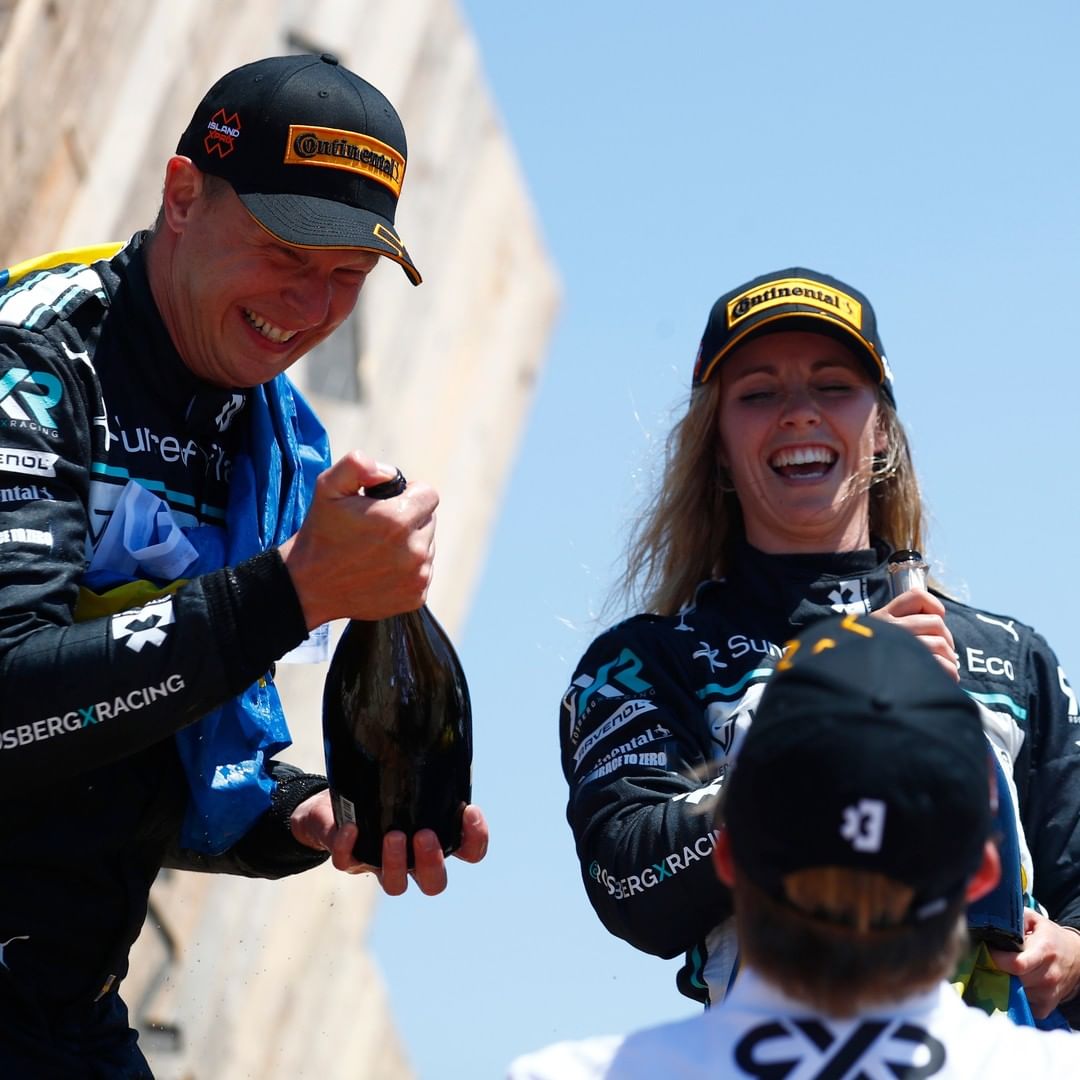 "It's a pleasure for me to work with this team. It reminds me of my F1 days. It has been a great team effort with everyone giving their best and being on top of their game. Mikaela was the star of this weekend with her speed and her incredible pass to win by the river, during the last lap. I couldn't be more proud," said Rosberg.
Thus, the 2022 Extreme E championship has Rosberg X Racing leading the overall standings with 80 points, followed by Chip Ganassi Racing (43), X44 (41), ACCIONA | Sainz XE Team (40), Xite Energy Racing (27), Genesys Andretti United (27), NEOM McLaren XE (19), JBXE (18), Veloce Racing (07) and ABT Cupra (06).
Written by | Ronald Ortega