After a successful first season at Jaguar TCS Racing, Sam Bird secured his future at ABB FIA Formula E after agreeing a renewal contract with the team. Both parties will continue to work together towards sustainable mobility for motorsport, as well as the personal goals of the driver and the team.
In just his first official experience with the team, Bird showed great comfort behind the wheel, crossing first place at Diriyah, Saudi Arabia, which served as the season 7 opener. He also maintained a steady pace to finish sixth overall at the drivers' standings.
He also managed to win again in New York City, along with a podium finish in Rome. Along with his teammate, Mitch Evans, he joined forces for Jaguar TCS Racing and finished second on the team championship, showing that the car has the potential to fight at the top of the table.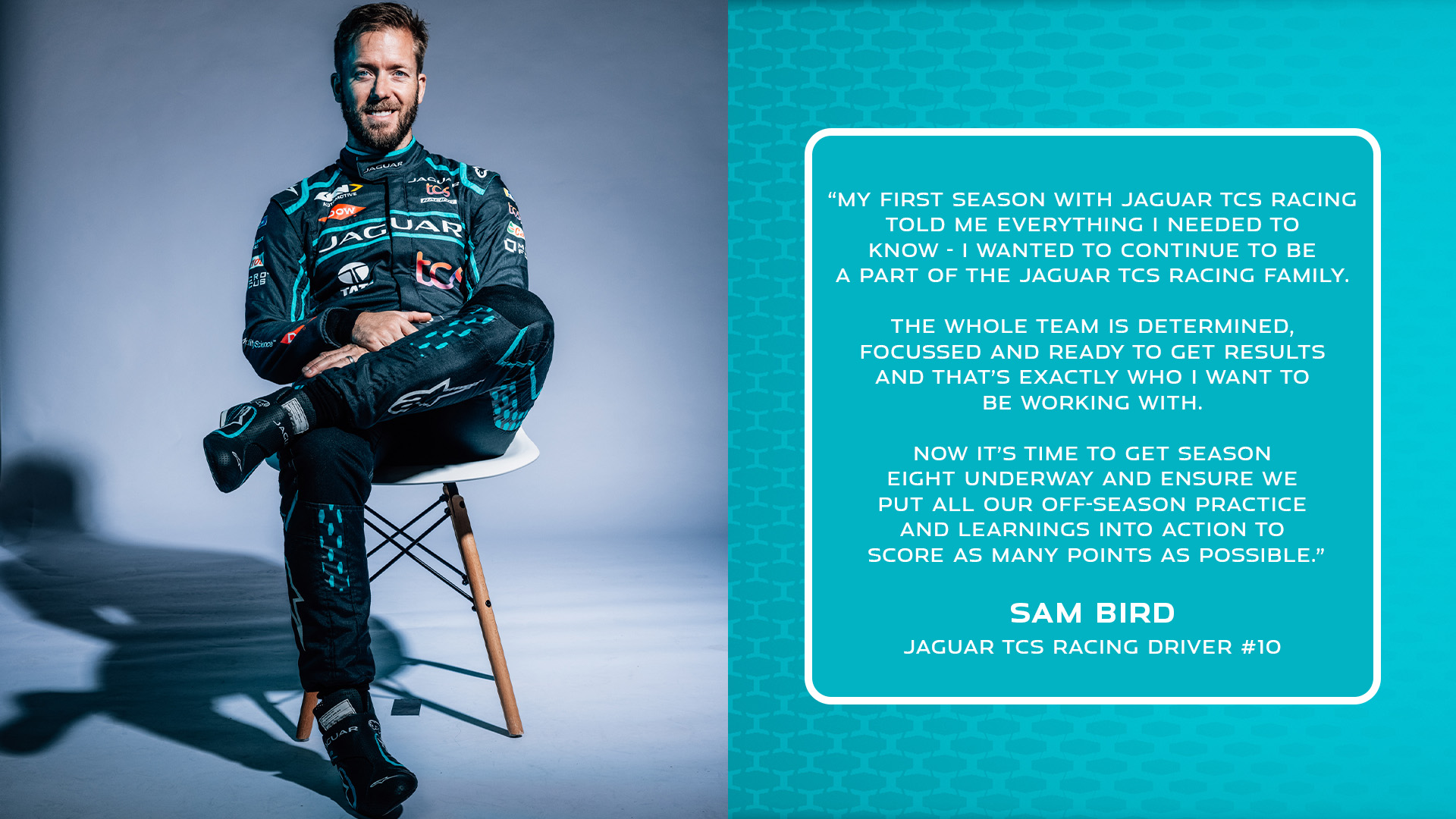 Related Content: Porsche Taycan Turbo S: Formula E's New Safety Car
"My first season with the team told me everything I needed to know: I wanted to remain part of this family. The whole team is determined, focused and ready to deliver results, and that's exactly who I want to work with. Now it's time to get the season eight underway…," said the Briton after renewing his contract.
"It's a really positive start to season 8 as we confirm that Sam Bird will continue his electric racing journey with Jaguar TCS Racing after a great first season with the team. His results last year show that he is a great fit here, shares our goals and is a big part of the family," said James Barclay, Team Principal.
Written by | Ronald Ortega