One of the great attractions of Extreme E this season will be the Hydro X Prix, the second race of the season to be held in Scotland, an attractive destination for the category for several months, which finally materialized to be part of the calendar in the third campaign of the series.
It will be held in an old mine in the country, representing a tough challenge for the drivers of the various teams. However, the arrival of the protagonists would not have been possible without the St. Helena, the ship of great structure in charge of transporting all the logistics of the 100% electric off-road category.
The boat is already in Scottish waters for the race weekend that will take place next May 13-14, representing the return of the series to the United Kingdom, as the first season finale was held there (Jurassic X Prix), which defined the title in an epic way for Rosberg X Racing.
Related content: ST. Helena, The Boat to be Part of "The Electric Odyssey"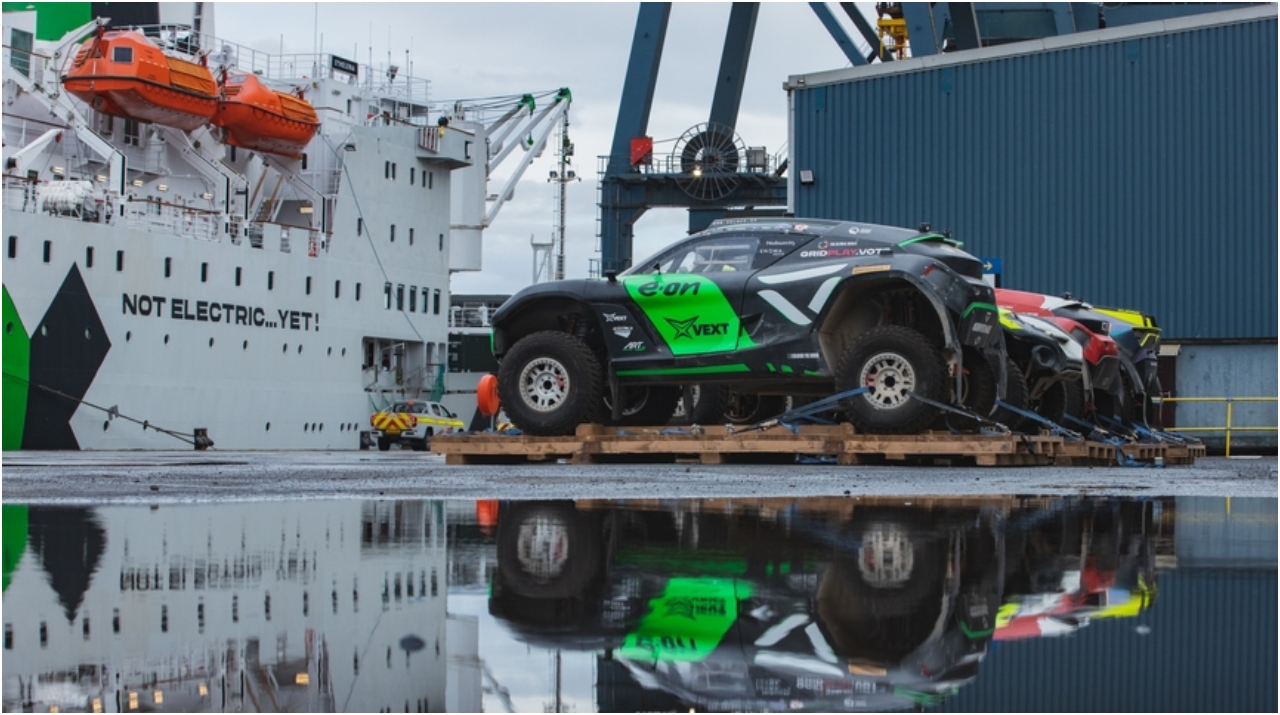 Features
The Santa Helena boat was purchased in 2018 and has since undergone a complete internal modification, where although it is not 100% electric, the goal of the category points there.
Its imposing structure features a science laboratory, 62 cabins on board with the capacity to accommodate up to 165 people, two lounges, an 80-seat restaurant, a 100-seat outdoor deck, an 80-seat presentation area and still has the capacity to carry 90 20-foot containers.
Moreover, the vessel employs energy-efficient LED lights, brings with it energy-efficient toilets, chairs made from recycled plastic bottles collected from the Mediterranean and a hydroponic system in the kitchens for the chef to grow the ship's own herbs and garnishes.
"It is fantastic to see the safe arrival of St. Helena in Scotland, which marks a major milestone in our preparation for the next round of Extreme E: the Hydro X Prix," said Alejandro Agag, Founder and CEO of the category, before emphasizing the expectations generated by the race: "It will be an incredible event, with stunning scenery behind some of the fastest drivers in the world fighting wheel to wheel, as well as telling the story of how climate change and solutions to combat the crisis," he concluded.
Written by | Ronald Ortega