At the end of 2021, Stellantis presented the "Arena of the Future" circuit, located in Italy, where a technological center was set up to charge electric vehicles as they move along the track's lanes. This innovation is very close to becoming a reality since the corresponding tests have already begun.
Through the Dynamic Wireless Power Transfer (DWPT) system, electrified cars can be charged without the need to use cables or specific points. Through coils located under the asphalt, power is transferred directly to cars, trucks and buses without the need for them to stop at stations to recharge the battery.
The innovation can be adapted to all vehicles equipped with a special receiver that supplies incoming power from the road infrastructure directly to the electric motor, increasing range while conserving battery charge.
Thorough Testing
The tests carried out in "Arena of the Future" show that a light electric vehicle, equipped to test the system, can travel at typical highway speeds without consuming the energy stored in its battery.
The tests also show that the efficiency of energy flow from the pavement to the car is similar to the typical efficiency of fast-charging stations, so the driver does not need to stop to recharge. Moreover, magnetic field strength measurements show that there is no impact on the driver or passengers.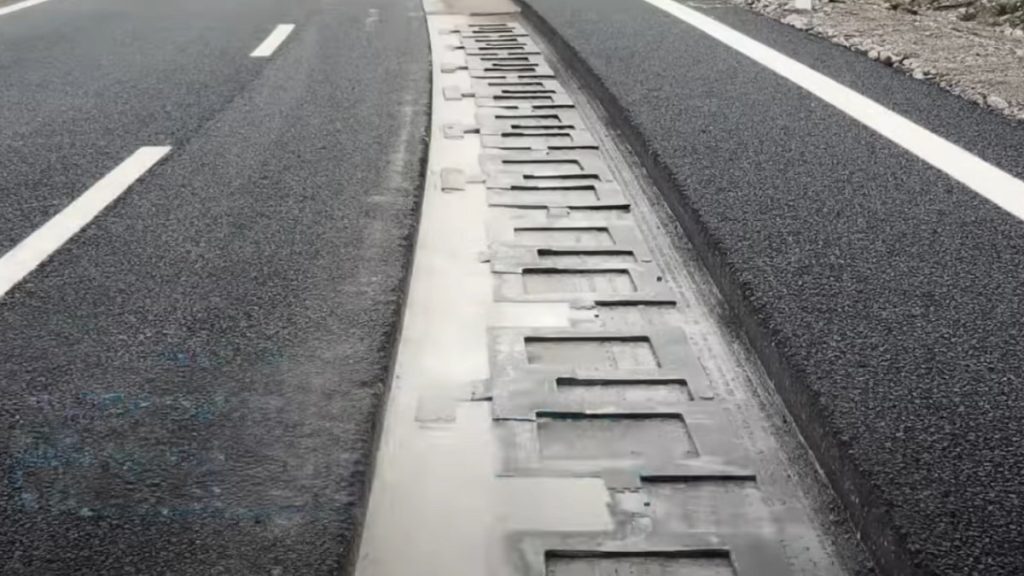 The circuit is powered by direct current (DC), which offers several concrete and unique advantages such as reducing power losses in the energy distribution process, ensuring direct integration with renewable energy sources without the need to convert DC current to AC, allowing the use of thinner cables than AC current distribution, or allowing the use of aluminum cables for current distribution.
Project with Partnerships
It should be noted that this Stellantis-driven program has a number of partners who are committed to innovation. The project is coordinated by A35 Brebemi, a company owned by Aleatica, a global transport infrastructure operator dedicated to sustainable and innovative mobility solutions.
In this regard, Stellantis Global eMobility Business Unit Director Anne-Lise Richard emphasized that the long-term strategic plan, "Dare Forward 2030," is based on the premise of bringing cutting-edge mobility freedom to all people, which is why this initiative is at the core of the company's goal.
"By working with this extraordinary group of partners, we have demonstrated that inductive charging technology can power our electrified future. These joint projects are exciting steps in our work to achieve extended battery life, reduced range concerns, greater energy efficiency, smaller battery size, excellent performance, and weight and cost reduction," she said.