Despite being underestimated and questioned by personalities linked to the world of motorsport,Formula Econtinues to prove that it can offer a worthy spectacle to motorsport fans with competitive single-seaters and drivers.
This is evidenced by the most recent move in Formula 1, starring the Aston Martin team, which announced the signing of the current champion of the electric series, Stoffel Vandoorne, as a reserve driver.
The Belgian will join the team of the iconic Spanish driver, Fernando Alonso, with whom he already coincided in McLaren during 2017 and 2018.
Vandoorne will share the testing scheme alongside Felipe Drugovich, working with the simulator in the development program that will take place at the team's Silverstone factory.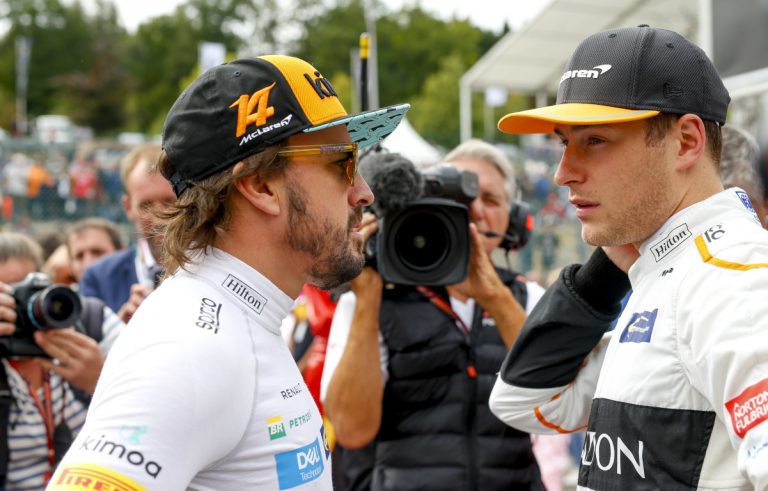 Read also:Hard Hit: Techeetah Out of Formula E for 2023
Challenging Season
Vandoorne has already tasted the sweetness of triumph in several categories. In 2015 he was GP2 champion after winning 11 races, and in Formula E defending his title in the colors of DS Penske in the Gen3 era.
The 30-year-old described his new challenge at Aston Martin as "incredibly exciting". "I have watched with great interest how the team has been evolving and expanding, and I know how determined it is to make progress in all areas."
He stressed that he will be working hard to assist Alonso in developing and improving the car. "It's going to be a terrifying job and I'm looking forward to the challenge – and the reward – of working with the whole organization at Silverstone."
For his part, Team Principal Mike Krack assured that Vandoorne has all the skills required for this new role in the team. "He is fast, analytical, hard-working and a fantastic team player. He is going to fit perfectly into our organization alongside the other test driver, Felipe Drugovich."
He assured that the entire squad is highly motivated for the upcoming season and the Belgian's arrival, along with Alonso and company, will make for a very complete lineup.
Talent Pool
Vandoorne's arrival to the "big circus" follows that of his former Mercedes teammate, Nick de Vries, who joined Alpha Tauri.
The Italian team recently unveiled the arrival of the 27-year-old driver, highlighting his achievements such as the 2020-21 Formula E championship and the 2019 Formula 2 title.
It also mentioned that De Vries already has experience within F1, after taking Alex Albon's place within the Italian Grand Prix.