After 40 Formula E participations, almost half of the races disputed since the start of the 2014-2015 season, the British driver Alexander Lynn got his first victory, two dates before the end of the current campaign.
The Mahindra Racing driver had a fairly clean race starting from third place which, along with a series of accidents, earned him maximum points at home.
Rowland and Vandoorne, who started second and first respectively, were involved in a series of contacts in the second London E-Prix and dropped to the bottom of the winners' table.

Read also: Jaguar Breaks Silence and Signs Up for Formula E's Gen3 Era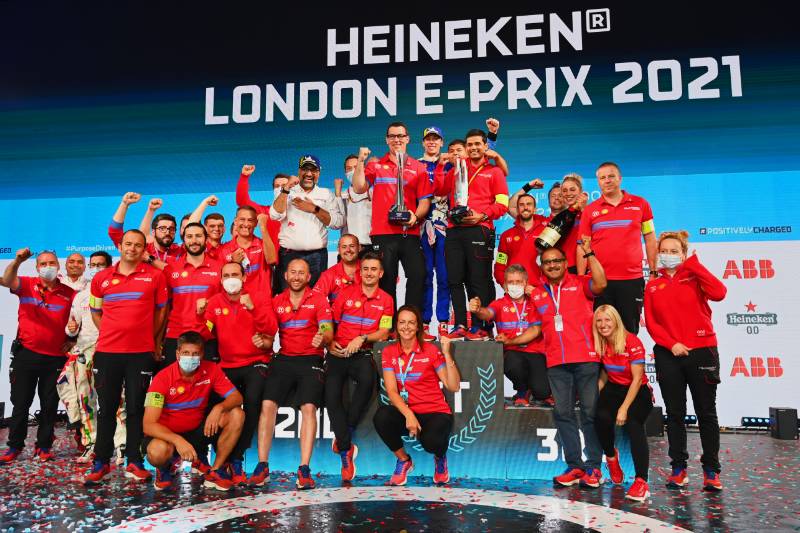 The race + accidents
A few minutes after the start, the first accident would come from driver Rene Rast, who collided with Swiss Sébastien Buemi's single-seater, leaving the track and triggering the Safety Car. This happened when almost all drivers activated their first Attack Mode.
Due to the previous action, Buemi, who had a season to forget, was penalized with 10 seconds.
The second emergency car exit was for António Félix Da Costa, who suffered an impact with Lotterer and had to abandon the actions in London.
When the race restarted, Rowland would be one more victim of the accidents during the second London race.
Audi, Di Grassi and the controversy
With at least 22 minutes left to finish the battle, a situation arose causing great confusion among the spectators.
While Safety Car was on track after Da Costa's accident, Audi Autosport ABT's Lucas Di Grassi stepped into the pit lane. There, the Brazilian was expected to solve a problem.
However, despite having slowed down considerably, Di Grassi made a fraction of a millisecond stop and restarted driving to overtake the rest of the drivers (through the pitlane), appearing suddenly at first place when the emergency car exited, leaving the public in confusion until the final two minutes of the race.
So, the black flag came for Lucas and his team, who after appealing against a drive-through penalty for a long period of time, came to an end.
Finally, Di Grassi received a 20-second penalty dropping him to eighth place.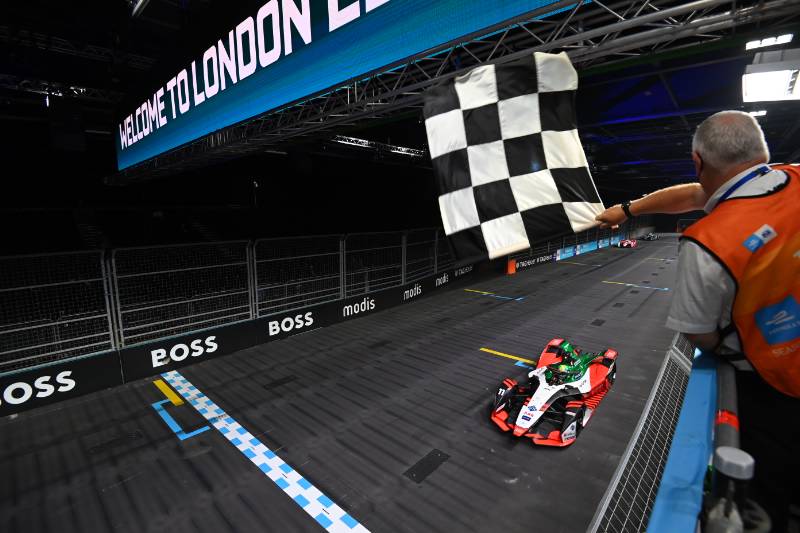 The final destiny
On August 14 and 15, the Formula E season will come to an end at the Berlin double-header, where few drivers have aspirations of becoming champions.

Written by | Osward Rubio