They are not big manufacturers, nor do they have the financial muscle to lead the automotive industry, but startups are gaining more and more ground in the world of innovation that seeks to boost electromobility.
One of them is the Italian-American company Aehra, founded just one year ago, which wants to build its first vehicle after partnering with the battery manufacturer Miba. The most striking aspect of the project is that it is presented with a range of 800 kilometers.
With this attribute in the range, Aehra's electric SUV is considered an 'ultra premium' vehicle. "It is at the cutting edge of battery technology and production. Miba is particularly suited to provide the kind of features we want," said Stefano Mazzetti, head of Purchasing and Procurement at Aehra.
The high level of autonomy will be achieved with a battery pack of 120 kWh capacity. In addition, ultra-fast charging of up to 350 kW of power will be possible.
Related content:Jaguar Racing and Castrol Achieve Significant Advances in Sustainable On-Track Solutions
Design
The car features four doors and all of them open vertically, as well as active aerodynamics. From the images released, it is expected to have several touch screens along the dashboard.
The possible price of the vehicle is not yet known. The first model to be worked on is an SUV, and if a second one is completed, it will be a sedan. The first deliveries of both cars are expected to start at the end of 2025.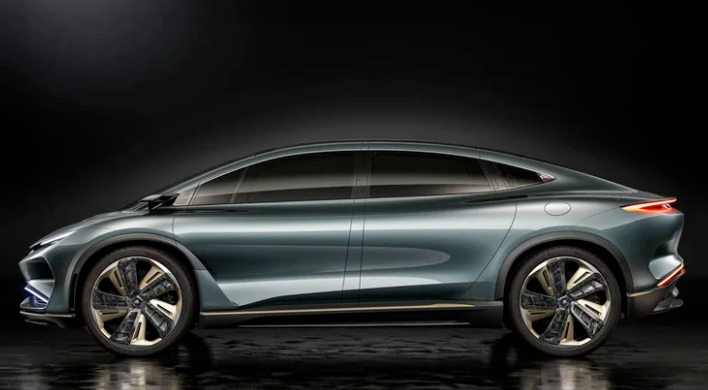 The company, after announcing who will be the supplier of the powerful battery, and some of its qualities, revealed advances of a second model that it also intends to launch in 2026, confirming the information officially advanced when it was first announced.
With powerful lighting thanks to three projectors per headlight, the previews show a high dose of sportiness with a large air intake occupying the front bumper.
It has a very aerodynamic design that moves to the rear through a side with delicate rear-view mirrors, which rather will be cameras, and highlighting an extended roof line but very curved to fall into a stylized rear.
With barely a year on the market, Aehra is beginning to lay its cards on the table, with the aim of being at the forefront during the next decade.