The 2022 season of the WES World e-Bike Series has so far featured two high-impact races that set the stage for a battle that will extend throughout the calendar. Precisely, the electrified bike division is preparing to face its third adventure scheduled to take place in Clermont-Ferrand, France.
The Charade Circuit will receive riders from July 23 to 24, who will seek to achieve the best possible result in French territory, although it will not be easy, since both the men's and women's categories have two candidates who are firm in their riding style, race pace and physical strength.
They are the Frenchmen Jérôme Gilloux and Justine Tonso. Both defend the Lapierre Overlot team colors and will try to finish again on the top of the podium, this time with the added bonus of racing at home, although they should not be confident despite looking like favorites for the next event of the season.
Related content: The WES UCI E-Mountain Bike World Cup 2022 Riders and Teams Table
WES World e-Bike Series so Far
Gilloux and Tonso got off on the right foot in 2022 by conquering Monaco. They both took the two wins during the race weekend and were on all cylinders for the next event: Bologna. There, Jérôme was strong on the course to take all possible points for the second time in a row.
Justine was the favorite for both races, she had the pace to win both times but a problem with her electric bike's saddle forced her to abandon Saturday's race and Nicole Göldi took advantage of this mishap to claim the victory. However, on Sunday she "took revenge" for the problem she suffered and crossed the finish line in first position.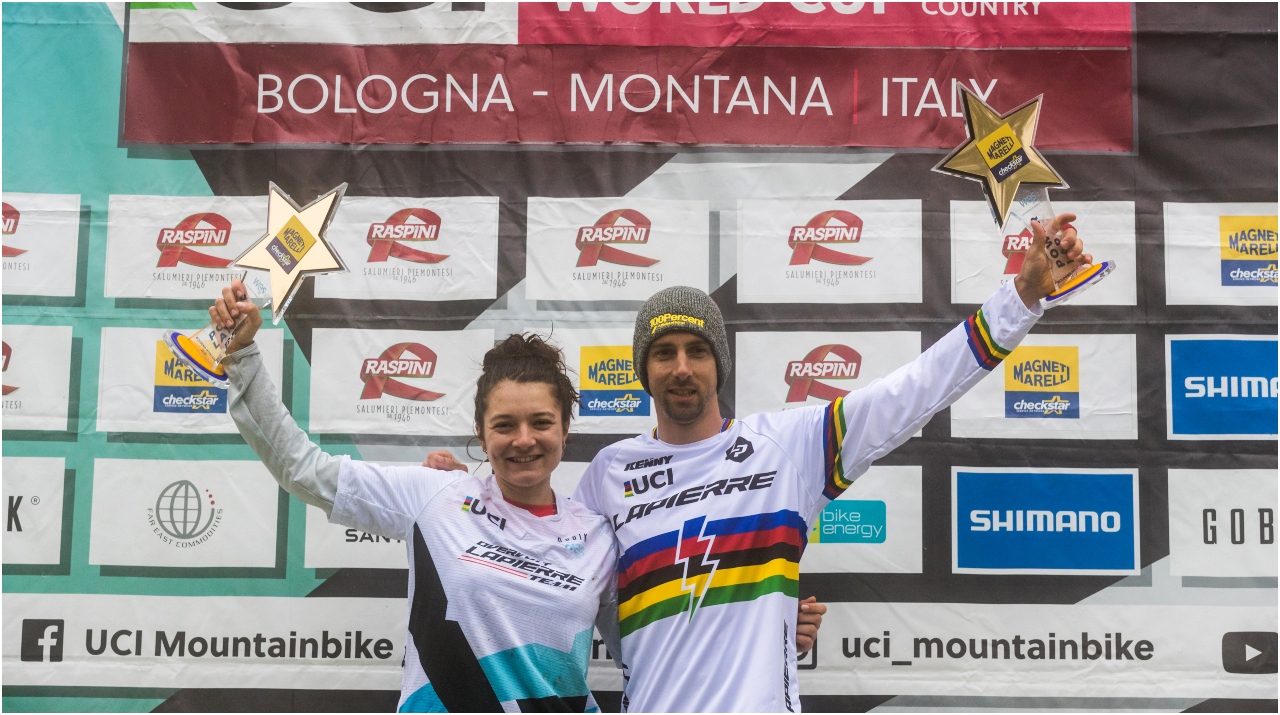 About WES
WES World E-Bike Series was born in 2019 in Monaco, to organize and promote the first international competition of exclusively electric bikes. For 2020, the category took the step to the next level by receiving the title of the first and only UCI E-Mountain Bike Cross-Country World Cup.
WES aims to go beyond the sport, to offer the cycling industry a new and exciting format for sustainable mobility. WES promotes E-MTB as a fun and challenging option for athletes and enthusiasts, as well as mountain bike tourism as a driver for the visibility of host locations.
Written | Ronald Ortega