Months ago it was a project, now it is a reality. FIM E-Xplorer World Cup has made its official debut in Catalunya, Spain, kicking off the 100% electric off-road motorcycle category on May 13, 2023, which seeks to promote racing action, highlighting principles of sustainability, gender equality and equal conditions.
Eight teams, each consisting of a man and a woman, gathered in Spain to test their driving skills and balance on the circuit designated by the developers of the event, being MIE Racing the winner of the first race, becoming part of the history of the series early on.
The race took place at the Polea Camp, historic location of the Bultaco family, where the qualifying sessions decided the final clashes, highlighting the great parity from the quarterfinals onwards. However, only MIE Racing, formed by Sandra Gómez and Jorge Zaragoza, together with EM Factory Team, defended by Marine Lemoine and Christophe Bruand, managed to advance to the final.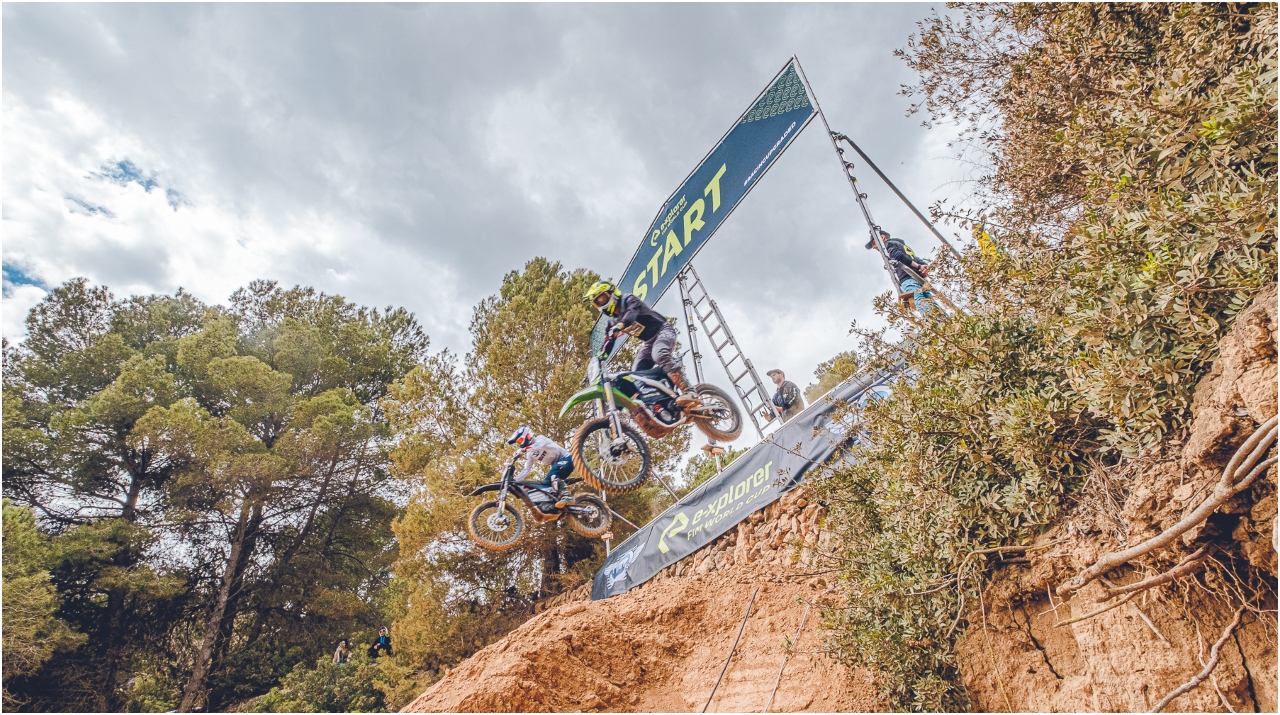 Related content:Crans-Montana to Host the FIM E-Xplorer World Cup 2023
The Players Speak Out
The third and fourth places were decided between PCR-e Performance (Chloe Richardson and Sam Winterburn) and Fanatics (Alex Gamboa and Tjasa Fifer), respectively, remembering that the latter was made up of two amateur riders selected through the contest opened by the team to give the most talented riders the opportunity to compete alongside the professionals.
On the other hand, after the victory obtained in the debut of the series, Gomez and Zaragoza expressed their emotions. "I am very happy. Winning in this first round was incredible. Jorge and I joined the championship at the last minute, but we competed very well together. My partner helped me to go faster with some motocross tips," said the MIE Racing rider.
Likewise, Zaragoza commented that "when the team asked me to compete with them in FIM E-Xplorer, I had no doubts, since I think this is the future. The team did a great job, the bikes are very competitive. I felt comfortable from the beginning, and I adapted quickly, as it was similar to motocross," he said.
Thus, the series took the first step towards a championship full of emotions, which will move to Crans-Montana, Switzerland, after the success obtained in Catalunya. The next race is scheduled for June 24 in Switzerland.
Written by | Ronald Ortega