A few days after Formula E made official the ABT team's return to the electric single-seater series, the German brand is already starting to give signs of the moves it has in mind.
Specifically on the drivers, the team is considering the name of the current Envision Racing driver, Robin Frinjs. ABT CEO Thomas Biermaier stated that they already had a clear picture of who they wanted in front of their steering wheels, and said they already had "positive" talks.
"It's important that we have fast and intelligent drivers in the cockpit and that they fit well with us," Biermaier said, and it seems that Frinjs fits perfectly into that equation.
Read also: Jaguar Racing Unveils Details of Gen3 Formula E Era Car
According to the media "The Race", the Dutchman has already reached a verbal agreement with ABT and only the formalization of the pact that will take him back to the Teutonic payroll is missing.
Frijns will finish a four-season stint at Envision Racing after 2022 and is in line to join the relaunched Abt Sportsline team for the start of the Gen3 era in 2023.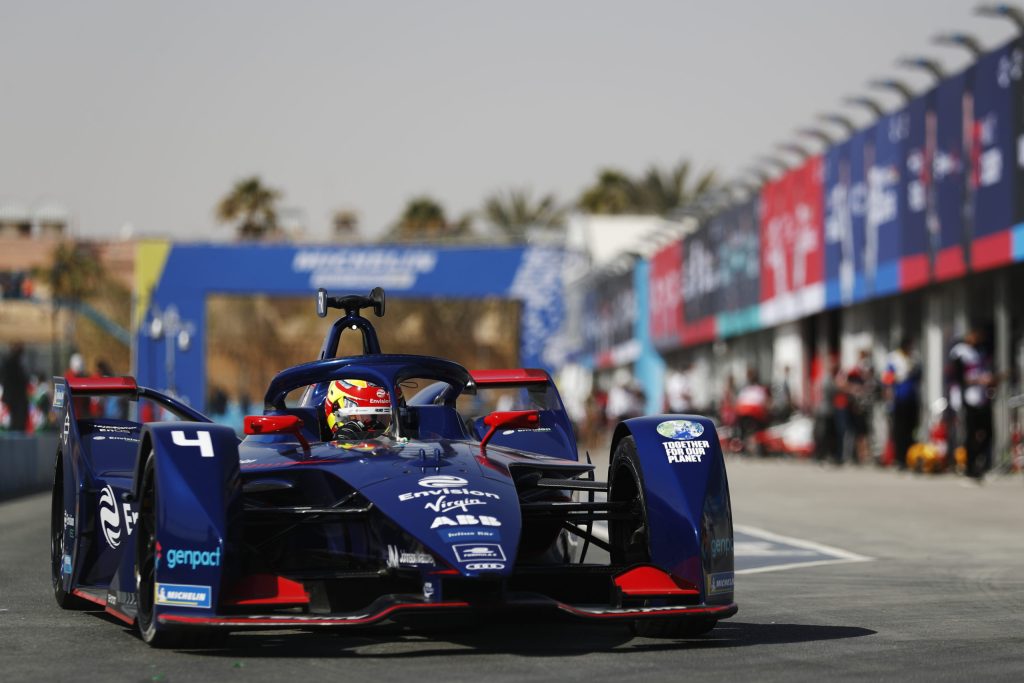 He currently sits fourth in the standings after a strong start to the current campaign, in which he has finished on the podium in three of the six races held so far.
In the summer of 2018, Frinjs took the first of his victories at the Paris E-Prix in April 2019, with his second win coming on the New York street circuit.
No Surprises at Envision
From Envision Racing, they do not see the rumors surrounding Frinjs as a surprise. In fact, Team boss Sylvain Filippi admitted that he was fully aware that his driver would inevitably be linked to an Abt seat given their past relationship.
"Robin will be linked to Abt in the same way that drivers have many links to previous teams. You still have a bit of time to define the drivers. Ultimately, it all comes down to performance potential. I don't know much about Abt's setup, so I think the drivers ultimately decide based on many factors," he added.
Filippi assured that they are calm, because they have a great pool of talent within the organization and others interested in being part of it. "We don't lack talent, we are a very attractive championship, I am lucky to run a team that is really stable, well funded and with great performance potential for the next four years, which is the main reason why a driver would want to come here."
Written by I Jhonattan González