Saudi Arabia is set to host the first Extreme E race, the Desert X Prix, on April 3-4 at the stunning destination of AlUla. Organisers revealed the reasons behind their choice to launch the series' first season from Saudi Arabia, highlighting the goal of tackling global issues such as desertification.
Alejandro Agag, founder and CEO of Extreme E said: "Extreme E is a much anticipated racing series being launched to showcase the uncompromising ability of environmentally friendly technology to power automobiles across the most challenging terrains worldwide.
"We chose to organise our first ever race in AlUla, with the aim to shed light on the threats presented by desertification. The magnificent sand dunes and breathtaking views of AlUla will represent the perfect backdrop to showcase the exploits of the innovative engineering masterpieces and the world class driving capabilities taking part in the competition."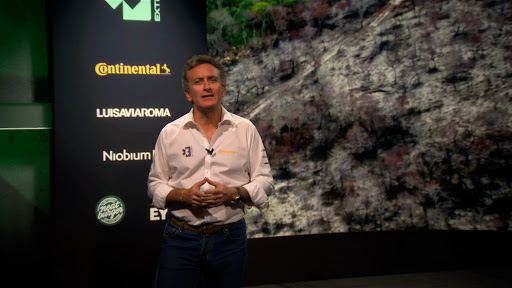 The upcoming race at AlUla will be Extreme E's first one after years in planning and will feature big name drivers like Jenson Button and Carlos Sainz among its field of world-class male and female competitors.
The main objective of Extreme E is to highlight the climate change challenges faced by different ecosystems around the world, while showcasing the performance of fully electric SUVs in extreme conditions.
Read also: Jenson Button spicy on the start of Extreme E: If I beat any of them, it will be embarrassing
The impact of climate change, such as increased temperatures and more frequent and prolonged periods of drought, together with human actions such as deforestation, overgrazing, unsustainable use of water and agricultural practices, contribute to the degradation of the environment and productivity.
Related content: Saudi Arabia establishes itself as the host of great appointments with Extreme E
Over the next several decades, average water availability in some regions is projected to decline by 10-30%, meaning that 2.4 billion people worldwide will live in areas subject to periods of intense water scarcity, displacing up to 700 million people. Challenges compounded by climate change in the desert include water scarcity and potentially hundreds of millions of climate refugees.
Deserts are regions in which more water evaporates from the ground than is replaced by precipitation. They are characterized by extremely harsh conditions, water scarcity, and arid landscapes. Far from being wastelands, deserts are biologically rich ecosystems, with a wide variety of plants and animals adapted to their harsh conditions.
As part of the commitments set by Saudi Vision 2030, the country will seek to safeguard its environment by increasing the efficiency of waste management, establishing comprehensive recycling projects, reducing all types of pollution and combating desertification. The country plans to promote the optimal use of water resources by reducing the consumption and use of treated and renewable water.
Written by I Jhonattan González