Jenson Button warmed up the Extreme E preview with a message to rival riders in the series. He said that it would be embarrassing to his competitors if he wins a race and revealed that he has only spent an hour familiarizing himself with the sport's all-electric Odyssey 21 rally car.
Speaking to Driving.co.uk ahead of the season-opening race in Saudi Arabia on April 3, the 2009 F1 world champion said: "I'm going up against Sébastien Loeb, a multiple world rally champion; Carlos Sainz, a world rally champion; three rallycross world champions (Mattias Ekström, Timmy Hansen and Johan Kristoffersson) … I mean, if I beat any of them, it's embarrassing for them, I reckon."
Button will compete in the new off-road electric series under the neon yellow colors of his own JBXE team and will take on teams owned by Button's former McLaren teammate and seven-time F1 world champion Lewis Hamilton, as well as Nico Rosberg, who won the motorsports top flight drivers' championship in 2016.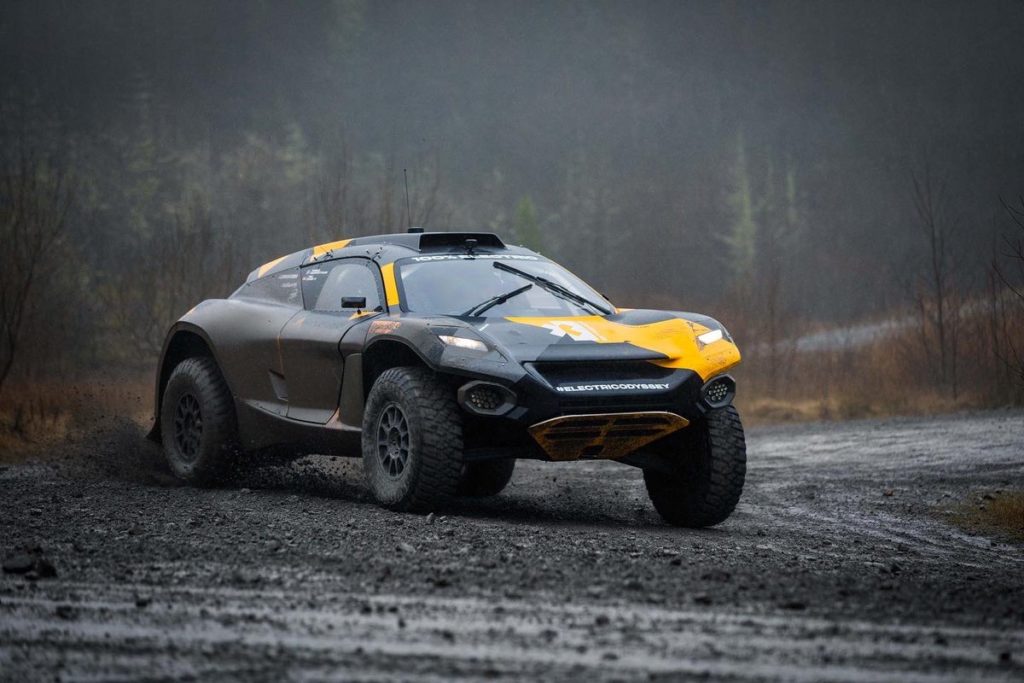 Button said he has only spent an hour behind the wheel of the Odyssey 21 electric SUV, a specially designed single-make championship vehicle created with the help of experts, including Williams Advanced Engineering.
He will race alongside Mikaela Åhlin-Kottulinsky, the first woman to win a race in the Scandinavian Touring Car Championship. "Mikaela is extremely quick," Button said. "She's from Sweden, and she's got a lot of experience of driving sideways — probably a lot more than me. So I'm learning from her just as much as she's learning from me."
Related content: Veloce Racing, the first Extreme E team to offset carbon emissions
In a push for gender equality in motorsport, Extreme E rules dictate that all teams must be comprised of a male and female driver, who will complete one lap of each race each, swapping midway. The FIA Commission has praised the idea for Women in Motorsports.
Button on supporting an environmental message
Button believes Extreme E will be successful because of its environmental message and the niche it has carved out in the motorsport landscape.
"[Extreme E] is about bringing awareness to climate change, and racing in five places around the world that have been really affected by climate change and they're just places that I've never been before, so it's going to be a life experience. Greenland is the one I'm most excited about, because I wouldn't go if I wasn't racing in Extreme E," said.
Written by I Jhonattan González