The Airspeeder, a series of flying cars, does not take its futuristic proposal with pride and since its inception it is taking the best that motorsport has to take it to a new generation. Known as Formula 1 from the skies by British magazine GQ, the category draws inspiration from the past and present of racing to create its own sport.
Head-to-head races
Head-to-head racing is competitiveness at its finest, pitting athletes' minds and bodies against each other for glory.
The 1971 Italian Grand Prix remains the closest result in Formula 1 history with just 0.01 seconds separating first and second place. In fact, just 0.61 seconds was the difference between P1 and P5 at Monza, also known as the temple of speed, that day.
Airspeeder's vision is to offer a highly competitive racing package, where the aeronautical skill and the team's strategic vision will dictate the results.
Safe but close races in the skies are enable by creating "virtual force fields" using the latest LiDAR and Radar technologies. This means that pilots can race to the limit. The objective is that there is an inch between the winner and the runner-up.
Read also: The technological mind behind flying car racing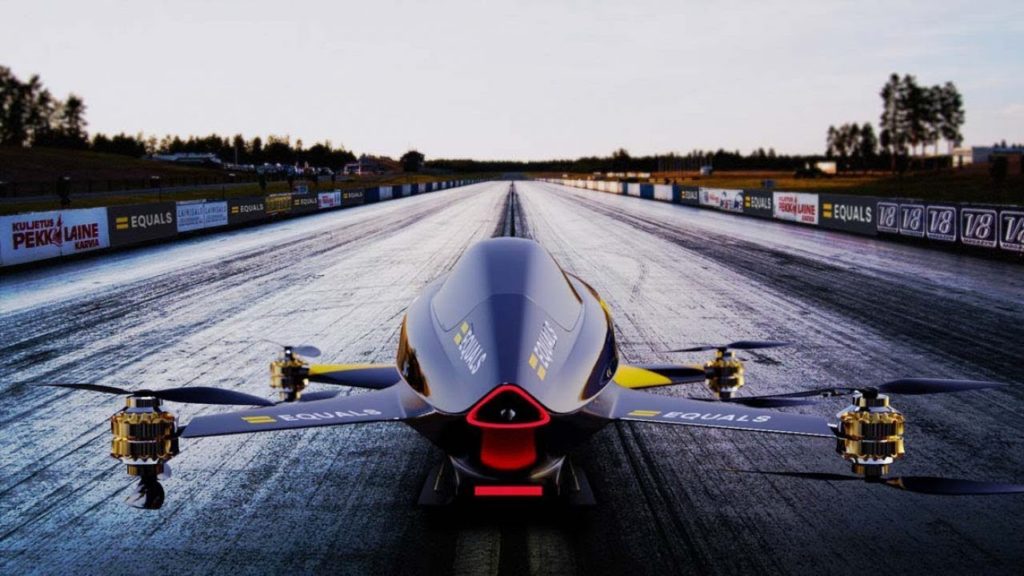 Fair playing field
Formula E is an excellent example of creating a racing series with unity through a complete turnkey product technology solution. His series of races has allowed for rapid progress and acceleration of engineering that resulted in dramatic races and results, while creating an element of fairness across the field.
The Speeders, designed by Airspeeder's sister company and sole maker of Alauda vehicles, will be identical. Designed by an aerospace and motorsports team in Adelaide, Australia, they will merge these two technological advancements. This will put an emphasis on the skill and ability of the driver, also ensuring closer races.
Pit stops
Some of the most crucial and exciting moments in motorsport history have been the pit stops. Races has been won and lost during them; Daniel Ricciardo's dreams of a Monaco win were shattered when his team was not ready to serve the car and George Russell's hopes of a debut podium were dashed during a pit stop at the Sakhir Grand Prix this year.
F1 pit crews go through intense training to be able to make a pit stop of less than two seconds: from rigorous gym sessions to reaction tests, changing tires becomes a synchronized performance of art.
F1 pit crews go through intense training to be able to make a pit stop of less than two seconds: from rigorous gym sessions to reaction tests, changing tires becomes a synchronized performance of art.
In an Airspeeder Grand Prix, a battery change will be done in the shortest time possible thanks to cutting-edge engineering solutions with lighter and interchangeable batteries. When motorsports began, a car's maintenance took about a minute. Since Airspeeder is a new series, they also hope to improve the times as the sport evolves.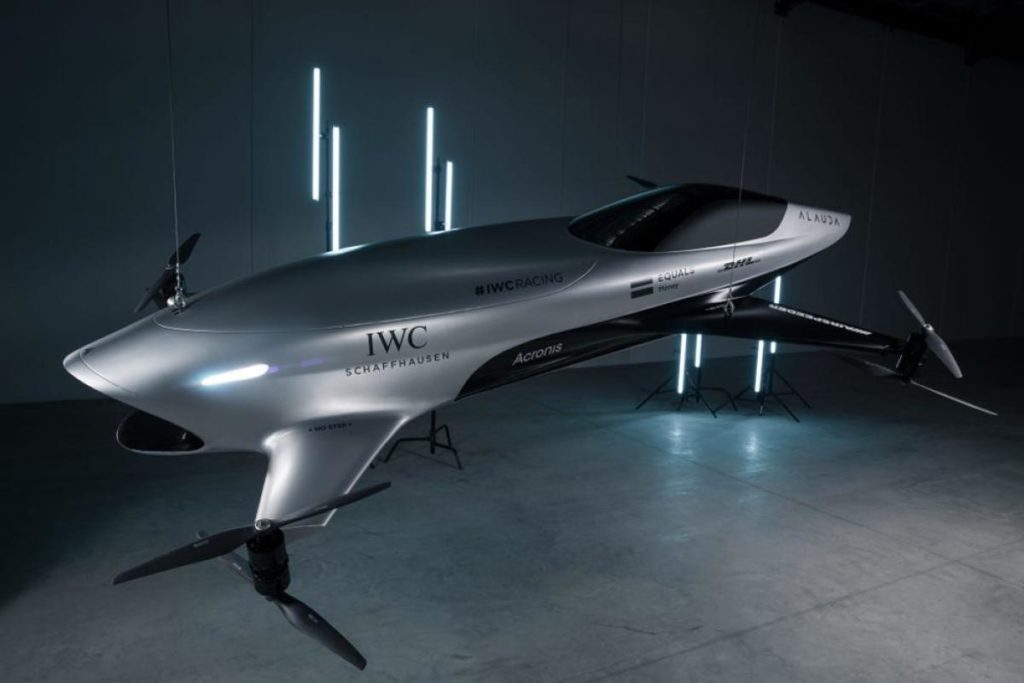 Epic locations
We all know what the triple crown of motorsports is: the Indy500, the Monaco Grand Prix and the 24 Hours of Le Mans. From the instantly recognizable oval in the USA, to the timeless glamor of the Côte d'Azur and breathtaking moments on the Mulsanne directly in the depth of the night.
As a sport conceived in the sky and defined through the creation of electronically controlled sky-tracks, the Airspeeder is free to write its own story in never-before-seen settings.
Imagine the grill of an all-electric flying car accelerating into an epic hairpin turn in a setting of snow and ice or racing through the star-studded desert sky at night. This is where sci-fi, pop culture and motorsport collide.
Airspeeder will be synonymous with its own race of racetracks in the sky and, who knows, if one day it will return to the Bay of Monaco.
Pioneering engineering
It is simple. Competition drives technology. The Airspeeder thanks racing for many of the dynamic, safety and performance innovations that are now taken for granted in road cars. The disc brake was pioneered at Le Mans, ABS comes from F1, and safety harness technology has been rapidly improved to protect racing drivers in all disciplines.
The likes of Henry Ford and Enzo Ferrari propelled the automotive industry through motorsports and this new series will speed up the arrival of the eVTOL mobility revolution.
It is a new form of transport that promises to transform urban passenger flight and even applications as important as emergency services. Aispeeder is proud to support its motorsport ancestors by serving as an accelerator for a transportation solution that responds to the global requirement for a clean air future.
Runway Air Designs
Hairpins, the unforgettable corner community of Silverstone's Maggots, Becketts, Chapel. Just because the Airspeeders occurs in the sky does not mean that it will run in a straight line.
They take inspiration from some of the best racetracks in the world to design the aerial tracks that are physically demanding on the driver and provide an exciting sight for the audience.
The octocopter is optimized for performance and maneuverability. Riders will be able to make the same fast turns as their MotoGP and World Rally Championship counterparts, but with the added dimension of vertical space to play.
Fan participation
Fans always want to be as close to the action as possible. MotoGP is known for its exciting riders on board that make spectators feel like they are in the center of the action. Drive To Survive on Netflix provided behind-the-scenes F1 action that exposed audiences never-before-seen access. Formula E has invented audience engagement methods like ATTACK MODE and FANBOOST to ensure that home watchers have a participation in the race. These are fantastic methods the Airspeeder will focus on to build its own fan base.