Alberto Longo, Formula E Co-founder, analyzed the recently concluded championship and the expectations for season 10, where the arrival in Japan for the Tokyo E-Prix stands out.
Season 9 was marked by the debut of the new GEN3 car and the constant evolution of the 100% electric single-seater series.
"I definitely think we have the championship that makes the most interesting races in the world, the most attractive and certainly this GEN3 has silenced many mouths because it was born with many doubts," said Longo in an interview broadcast on the tournament's networks.
Global Platform
Longo assured that the series has proven to be the great tool and platform for the substantial growth of the category. "This year we have done four new races in completely different countries, each with its idiosyncrasies and they have definitely been four resounding successes for the category."
"From the race in India, the race in South Africa, the new race in the United States. We are talking about completely sold out days, not just hospitality, which is something where we are a very powerful B2B (Business to Business) platform and we have been that since the first year, but we are increasingly transforming our B2B into B2C (Business to Customer) and that translates into our grandstands being full," he explained.
Read also: Lucas di Grassi Suggests Changes in Formula E
As for what's new for the upcoming season, Longo calls the inaugural race in Tokyo, scheduled for March 30, "the highlight."
"It's a city we've been investing a lot of time in on a personal level. I've been traveling a lot to Tokyo practically since season -1, as I call it, which is 2012 when Alejandro (Agag) and I traveled the world looking for partners for this great adventure," the boss explained.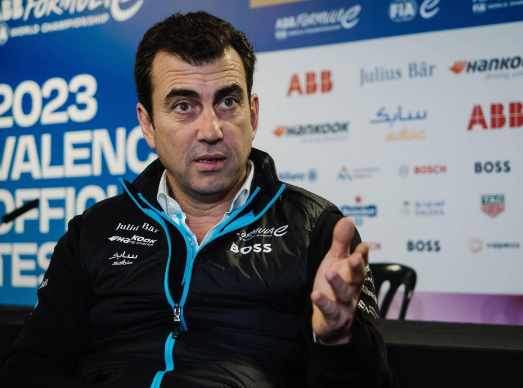 Preliminary Calendar

Longo also referred to the three rounds that are still to be defined in the Formula E Season 10 calendar. "We went to India, we went to South Africa and we are very interested in doing those two races again".
He detailed that they are in negotiations with different promoters. "The cities and governments are completely in agreement for us to go. They give us all their support, but there is always an economic part that we obviously have to bear and we are there".
Finally, the Spaniard pointed out the relevance of Formula E not only as a motorsport championship, but also for its sustainability platform, which he considers makes it very attractive for cities.