WES Management is glad to announce the extension of the official 2023 WES UCI E-MTB XC World Cup calendar, bringing all the electric bike action to Bielstein, Germany, on September 2-3.
The new German Round Presented by Schwalbe will be premiered in the second half of the 2023 season, where the competition to define the World Cup Winner in W&M categories will likely take a critical turn.
The event is organised in collaboration with MSC Drabenderhöhe-Bielstein e.V. in the ADAC, in the facilities of the MX track "Bielsteiner Waldkurs", founded back in 1951 in Bielstein, renowned as one of the oldest motocross tracks in Europe and situated in the idyllic natural surroundings of the Bergisches Land region, about 40 km east of Cologne.
Related content: A Race between History and Legend: WES UCI E-MTB XC World Cup Heads to Spa-Francorchamps
Several marked hiking trails departing from the village and offering impressive views, make it a popular destination amongst nature lovers and the ideal scenario for a WES Event.
In preparation for the World Cup races, a permanent E-MTB cross-country course spanning over 3 km is being designed, and will remain accessible for E-MTB and traditional mountain biking after the event.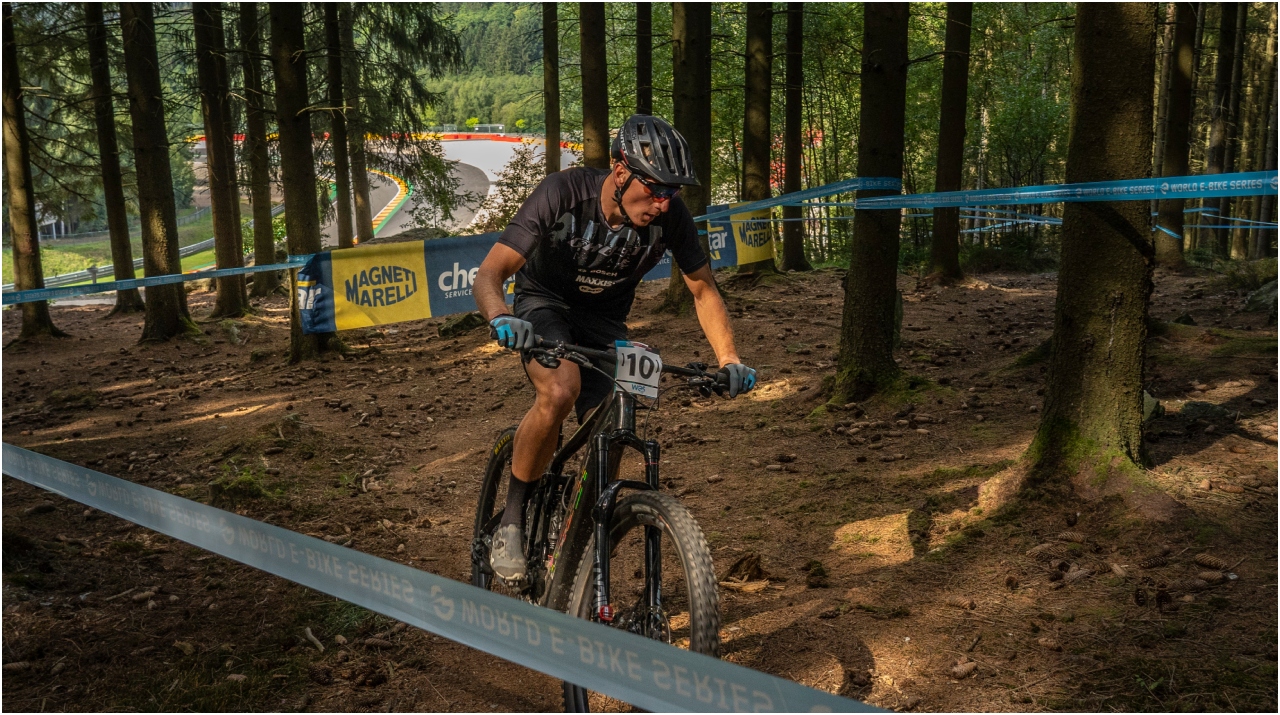 "We are very much looking forward to presenting the World E-Bike Series to our German audience for the first time. With the event, we are also beginning a new chapter for our club and the region", said Jörg Steinhausen, Chairman MSC Drabenderhöhe-Bielstein e.V. in the ADAC.
Germany Joins to WES Calendar
Germany now stands out as an ideal competition setting for WES, due to its prominent position in the electric bike industry, a must-stop for the series, in which the German riders' participation is hugely increasing this year.
Doris Klytta, Schwalbe Head of Marketing & PR: "It's great that MSC Drabenderhöhe Bielstein has managed to bring the E-Bike World Cup to our home region. As a leading manufacturer of e-bike tyres, this is a perfect setting to present our brand and our high-quality product range. We are looking forward to this cooperation."
"We are witnessing a brand-new venue in the most important E-Bike market aiming to become a global, permanent reference in E-MTB with the trust of one of the most reliable firms in the industry. Thanks to the work of great professionals in sports event organisation, and the BDR confidence, this round is going to be an incredibly successful event", declared Francesco Di Biase, WES CEO & Founder.
Next September 2-3, a new track will be ready to host two demanding races that will once again test the skills of the top world's riders. Immediately after participating in the Spa-Francorchamps Round (August 29-30), WES will make its debut in Germany.