Being one of the first champions, having 100 victories in his career and standing as one of the most popular drivers in Formula E give Lucas di Grassi the hierarchy and parchment to suggest changes in the format.
The Brazilian believes that the electric category should follow in the footsteps of Formula 1 and introduce the 'Sprint' format to continue innovating. He proposes that they should have longer weekends at each E-Prix, and would even go further with the creation of relay races or the return of pit stops, this time in the form of reloads.
Read also:Eve Air and DHL to Develop Technology for Electric Vertical Takeoff and Landing Aircraft (eVTOL)
Formula E has postponed the return of pit stops, which were scheduled to return in the first instance in 2023 with energy recharges and the creation of the 'attack charge'.
To move forward with his innovation, Di Grassi proposes to introduce them at each destination where there will be double-headers next year and even also to test the Formula 1 idea with the 'Sprint'.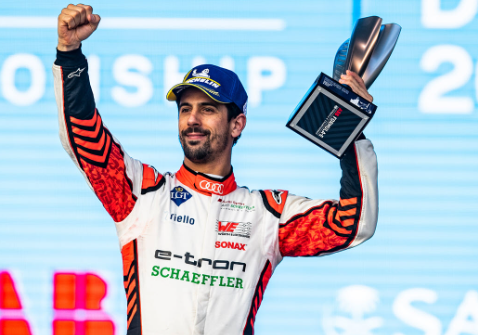 Proposal Details
During an interview with "Total Motorsport", di Grassi proposes to do double-headers, but with different formats. "For example, I would run on Saturday the race for recharges and on Sunday a more traditional one, without it, with attack mode.
"We could even go a step further and make Saturday a team race. When one car goes into the garage, the other comes out and the team wins. On Sunday, everything would be normal," explained the Amazonian.
"What I don't like about the double is that at the end of each weekend, you can end up with two winners and six different drivers on the podium. It can get a bit confusing. I'm also a big fan of extending Formula E events to two or three days, but with different formats, with the 'Sprint' of Formula 1. It could be a very good opportunity for us," he emphasized.
Season Stories
During the interview, di Grassi also offered his impressions on curious situations that occurred during the recently concluded Formula E season.
The driver pointed out that the protests held in Berlin represented a funny moment when four activists jumped onto the circuit to charge the combustion cars.
The Brazilian is clear that they did not know where they really were, since Formula E is electric racing and they already agree with his way of thinking, although obviously with less radical actions.