Formula E has an excellent grid of drivers that make the "season seven" one of the most exciting seasons since the premiere of the electric category. One of them is Britain's Alexander Lynn, who drives the Mahindra Racing car.
Born in London, Lynn began his way on the tracks in 2009 at Formula Renault in the United Kingdom, where he finished in 10th place. In 2011 he showed his class with an impressive record of 12 wins to win the title. The title earned him the nomination as the best driver of the year in Great Britain at the prestigious Autosport awards.
After conquering Formula Renault, Lynn made the leap to the British F3 Series in 2012, a category in which he finished third during his debut. In 2013, he reached the FIA European f3 Championship, where he finished with a major triumph at the outstanding Macau Grand Prix.
Related content: Jean Todt, a motorsport leader driving to the electric age
In 2014, the Englishman followed his rise in motorsports with participation in the GP2 Series. There he held the manufacturers' championship with DAMS. Additionally, Lynn served as a development driver for Williams Martini Racing.
His arrival in the electrical category
A call came in 2017 that would draw Lynn into the world of motorsports with a sustainable goal. The Briton was signed by DS Virgin Racing to make his Formula E appearance.
He debuted at the New York E-Prix and took his first pole position, but withdrew from both races due to car failures. Then, in 2018, he joined the Jaguar Racing team and at the same time performed functions as a factory driver for Aston Martin, attached to the World Endurance Championship program.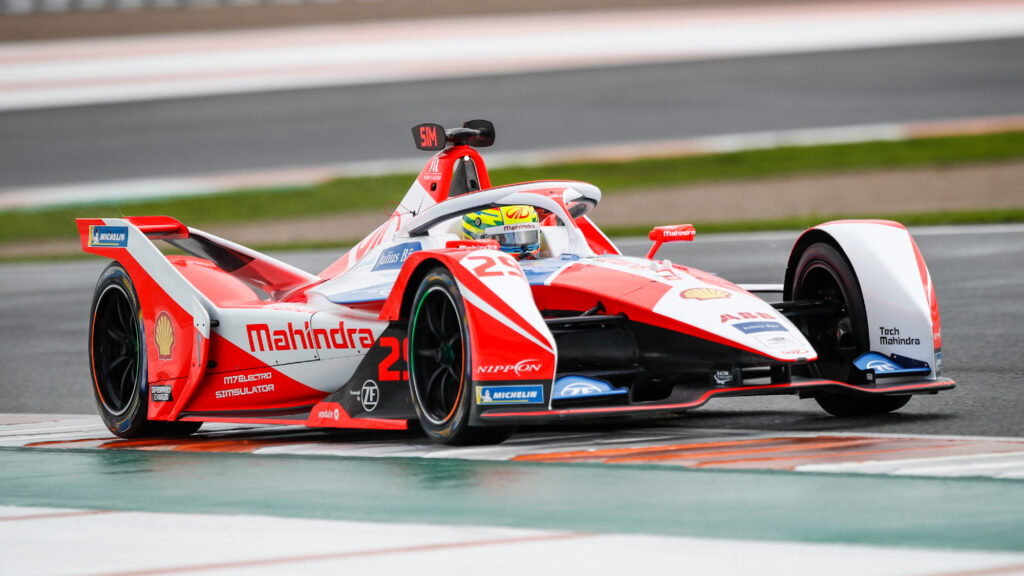 In 2020, when Lynn found himself out of the electric category, the Mahindra team contacted him to fill in the discharge of Pascal Wehrlein, who signed with Porsche. He competed for six races of the 11 scheduled, in an atypical season interrupted by the COVID-19 pandemic. In the end, he finished in 17th place in the overall ranking.
He was confirmed by Mahindra for the current season due to the rally achieved in the previous eventful contest. "I am incredibly excited to return for the seventh season of Formula E and to be part of the Mahindra team," Lynn said upon ratification.
He said he is satisfied with the M7Electro, Mahindra's official vehicle with which he wants to reach the top of the podium, but for this he must overcome tough obstacles on the grid, against experienced drivers and teams with great technology that seek to fill themselves with glory.
Written by I Jhonattan González