The 2023 Extreme E season moved one step closer to the title decider, although it will take a little longer. However, ACCIONA | SAINZ XE Team took an important step forward after winning Round 7 in Sardinia.
"It was a perfect day, one of the best we've enjoyed so far in Extreme E. This doesn't happen very often, because anything can happen in this championship. Mattias (Ekström) had a great start in the final. We both did very well in the heats. We did a good job," said Laia Sanz.
On the other hand, X44 won its second victory of the season in Round 8, remaining very close to the championship leader, ACCIONA, in the overall standings. In view of this, the battle for the title has become intense for the upcoming events in the 100% electric off-road categories.
Related Content: FIA and Extreme E Reveal Plans for Extreme H: Hydrogen-Powered Off-Road Category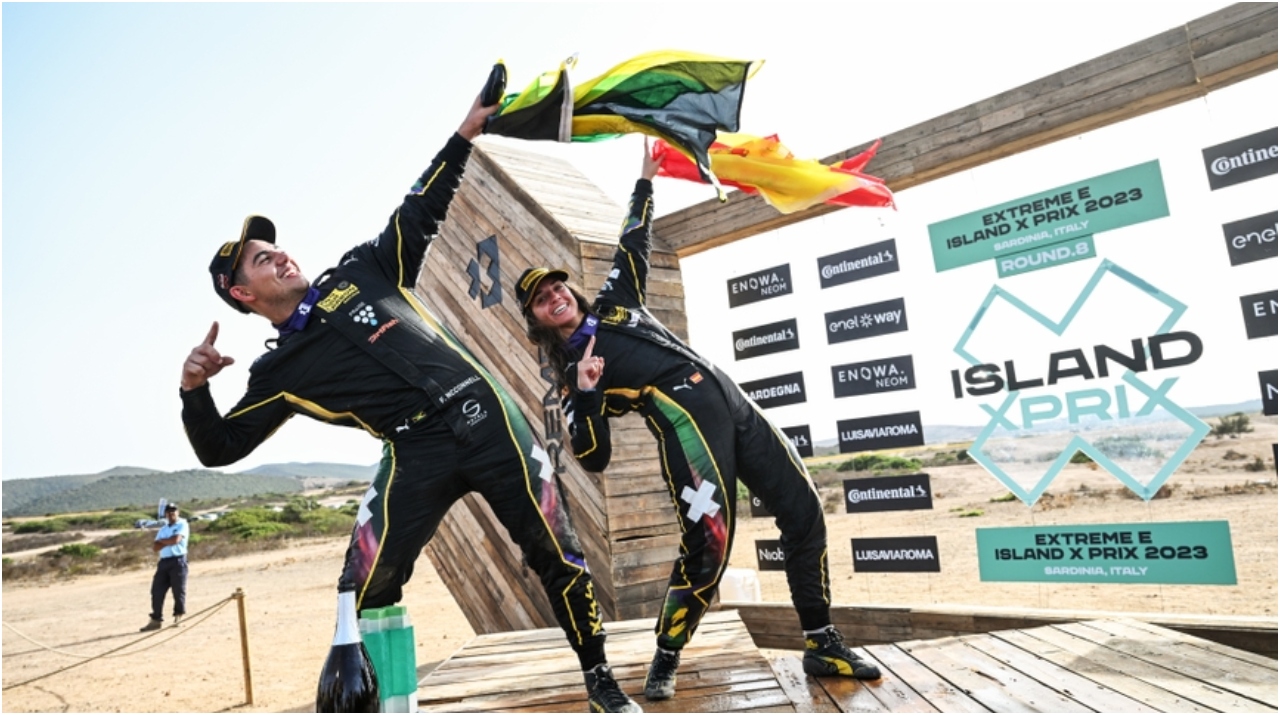 Clash of the Titans in Extreme E
So far, the fight between ACCIONA | SAINZ XE Team and X44 appears to be the clearest in terms of defining the champion. Carlos Sainz's team has always had race pace in every season of the series, but luck has not been on their side until now.
Thus, both factors combine to make the team one of the strongest in the series in the 2023 season. On the other hand, X44 has been fighting for the championship since the inaugural campaign, losing the battle in the last race of season 1, but winning with authority in season 2.
Thus, the next Extreme E race could be key to finding a winner, as all is served for the season finale in Chile before a new edition of the Copper X Prix. With two more races in play (December 2 and 3), anything can happen.