E-commerce giants and food establishments or other services are implementing their operations with autonomous vehicles, aiming to be more efficient, less polluting and save costs.
In the field of electric charging, Autev presents an innovative idea with its small-sized models capable of charging up to six electric vehicles with their batteries.
Similar in size and style to the autonomous robots that carry food and other errands through the streets, the devices from this Seattle-based brand founded by Osama AlSalloum roam parking lots and other facilities serving vehicles in need of power supply.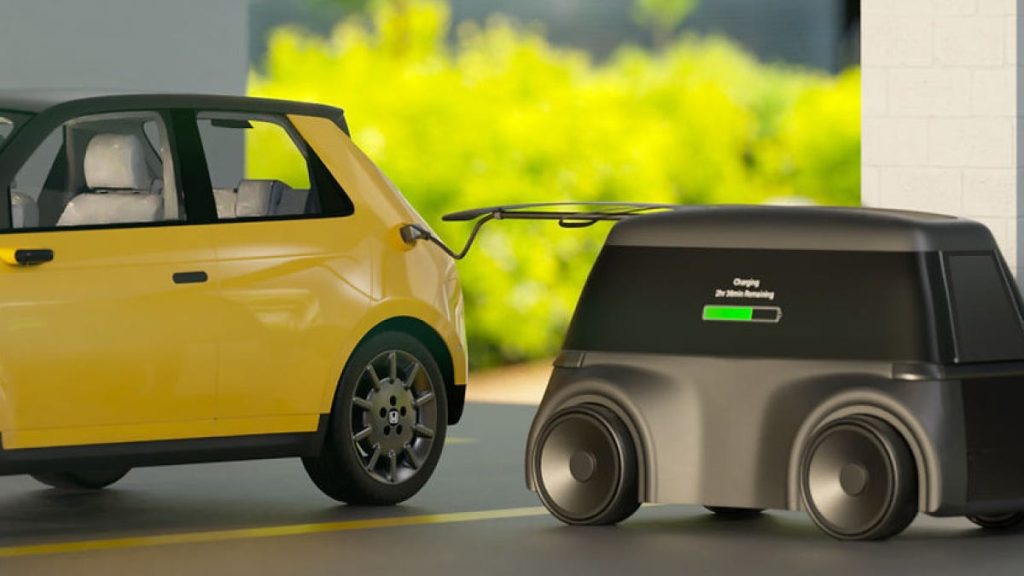 Read also:Why is the Hyundai Ioniq 6 the Vehicle of the Year?
Operation Details
The process begins with a mobile app from which the user requests a robotic battery to recharge his car at any point in the parking lot.
The robot autonomously arrives at the customer's location. The customer simply plugs the cable into the charging port of his car and waits; he can also take advantage of the time by having a coffee or running errands.
Once the charging is complete, all that is required is to disconnect the cable and the robot returns to its station to get ready for the next customer. In order to service a large number of users at once or with agility, the robots are capable of powering up to six vehicles before needing a break.
It is also possible to stop the service before the car's battery system is completed if in a hurry. In that case, the charging level is canceled or reduced via the mobile app. In that same app you can pay the monthly fee to be able to make use of the robots.

The company claims that Autev's system is compatible with DCFC fast charging technology. In addition to the money provided by customers, they also hope to gain funding through advertising from advertisers who want to take advantage of the platform.