Christine Giampaoli Zonca, better known as Christine GZ, talked to the Extreme E press team about the accident she suffered in the first race of the season, at NEOM. There, she detailed the event in addition to reaffirming the importance of mental health in athletes, a factor much talked about in recent months within the sports world.
Aboard the ODYSSEY 21 of Veloce Racing, 'GZ' suffered an accident that flipped the vehicle and shook it hard against the sand of the Saudi Arabian desert, where the worst part was taken by his left foot after suffering a fracture of the metatarsal, along with two torn ligaments, although, at the time it was not perceived that the injury would be of this magnitude. However, physical wounds heal, a little pain, swelling, rehabilitation and everything goes back to working properly, but mental health?
Motorsport is an attractive, but dangerous sport. Because of the high safety standards, fans often forget how complicated it can be to be involved in a high-speed crash. Sure, competitors don't think about it all the time, but when a crash like the one Christine suffered happens, the scenario changes everything.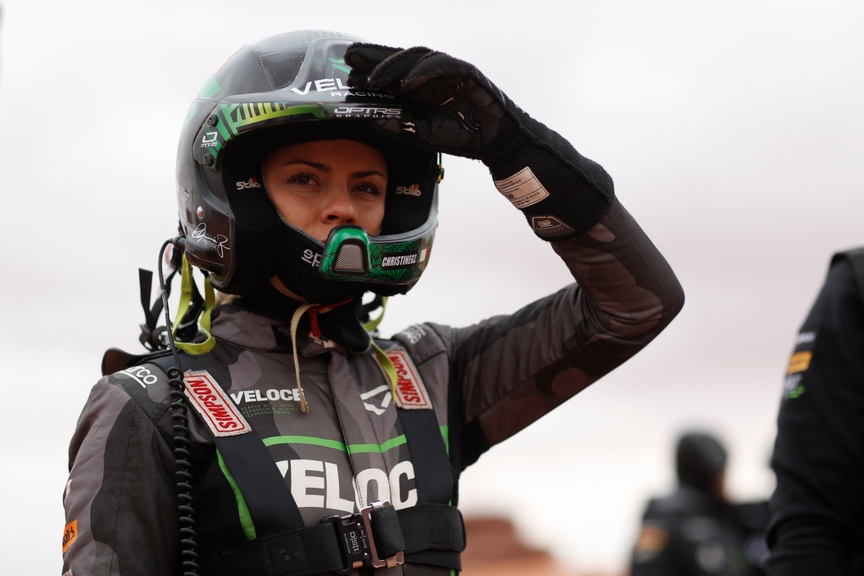 Related Content: Kevin Hansen's Condition After Injury at Extreme E Desert X Prix 2022
In the face of this, GZ revealed how a neurological coach was with her to overcome the mental impact of returning to racing, although in the moments after the accident everything felt normal for the Veloce Racing driver." My hands were back on the wheel, my foot was down, I was rolling and I was like come on! Just get back on four wheels and let's get this thing over with. Then all of a sudden, I was upside down and trying to get out. I realized I couldn't because my foot was stuck," he said.
"The guys were super fast getting me out of the car and back to the paddock, but as soon as they tried to put me on the ground, my foot felt dead. I realized something had gone wrong," he continued before touching on the psychological side of things. "Mentally it impacted me in a number of ways. I went from everything is going to be fine, to when I had surgery and I couldn't do anything. I was stuck and I thought well, this could be a real problem."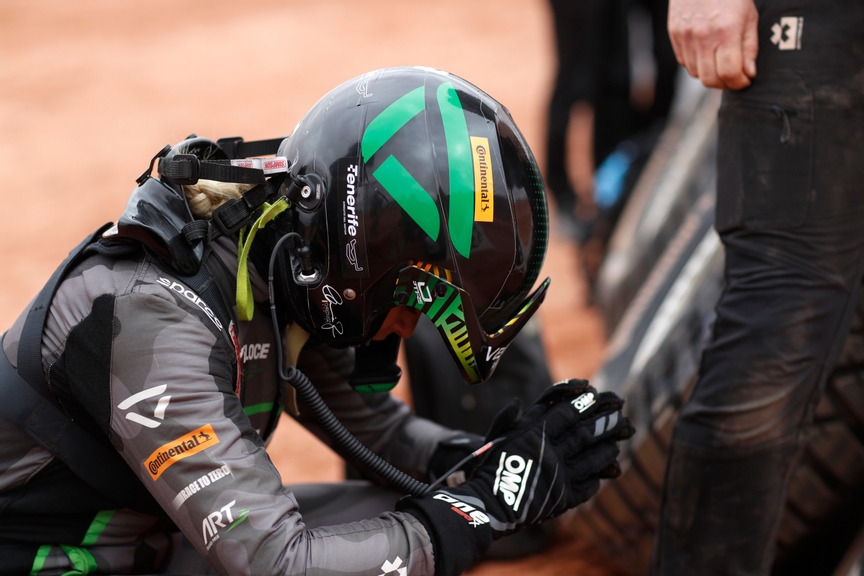 The image of the accident replayed over and over in Christine's mind, she dreamed of the moment replaying constantly, so the help of the mental coach was key to getting through this difficult process, encouraging the rest of the athletes to have one on their staff.
"Every athlete should have a mental coach. People get a little scared when you say psychologist, but all this time has given me the opportunity to think and see how to improve in a different way," she concluded.
Written by | Ronald Ortega