The first race of the 2022 Extreme E season left a series of accidents marking a bumpy start in NEOM, Saudi Arabia. Tanner Foust (McLaren XE) flipped his ODYSSEY 21 without major complications. However, Christine GZ (Veloce Racing) suffered a fracture in her left foot, while Kevin Hansen (JBXE) left with a delicate back injury.
When Hansen was taken to the hospital, the results of medical tests showed that he had broken the eighth vertebrae in his spine. In the middle of the race, it seems that the seat played a trick because it had the ideal configuration for his teammate, Molly Taylor, and not for him.
The Swedish rider reported that Taylor had an insertion in her seat, causing weakness in his hip as it was not properly secured. After going over some of the demanding bumps on the NEOM course, the jump combined with the seat misadjustment to compress his spine, causing the crack that took him out of the race.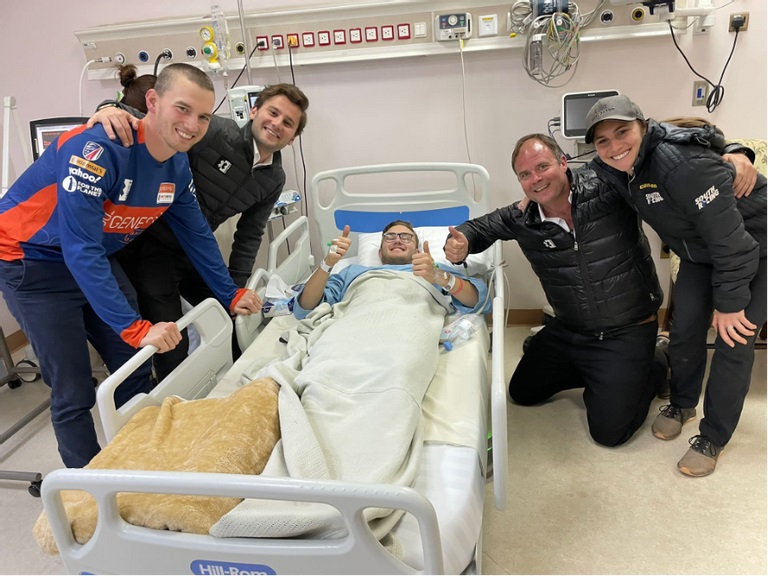 Hansen claims that throughout his career he has gone through harder bumps and jumps compared to the one that spawned the back injury. "I've been through worse compressions before when I was racing Rallycross, but just catching the wrong part of the terrain at the wrong time was too much and that caused the injury."
Related Content | Extreme E CCO: "We're Looking for Elements to Differentiate Extreme H"
"I experienced huge, incredible pain almost immediately and knew I had broken my spine right away. I had no doubt about it, I also heard the crack and it was so loud! I could feel it directly." Most shockingly, Kevin was still competing with a broken back, even leading the Crazy Race at the time.
However, after some rest and rehabilitation sessions, the scare is now behind him and Kevin Hansen is back on track preparing for the second and third Extreme E events, scheduled for July 6-7, 9 and 10, in Sardinia, Italy.
Written by | Ronald Ortega