Antonio Félix Da Costa and Jean Eric Vergne, drivers of the DS Techeetah team, developed a controversial contest for the podium in the last 15 minutes of the first e-Prix in Diriyah.
The Portuguese and the French fought wheel to wheel, getting in touch with each other, with Vergne strangled against the wall "more than desirable", as both recognized after the race.
"We can't let this affect us too much but we're still here with last year's car. It looks like everyone made a great step in performance but at the same time I made a small mistake in my lap and without that I could have been at the door of Super Pole," said Da Costa.
Related content: Sam Bird takes the win in an ostentatious race
About the battle in Saudi Arabia, Vergne said: "When you are teammates you try not to waste energy fighting each other. After the first full-course yellow he had the attack mode and I let him by – lifting earlier so that he could catch the guys in front using the attack mode.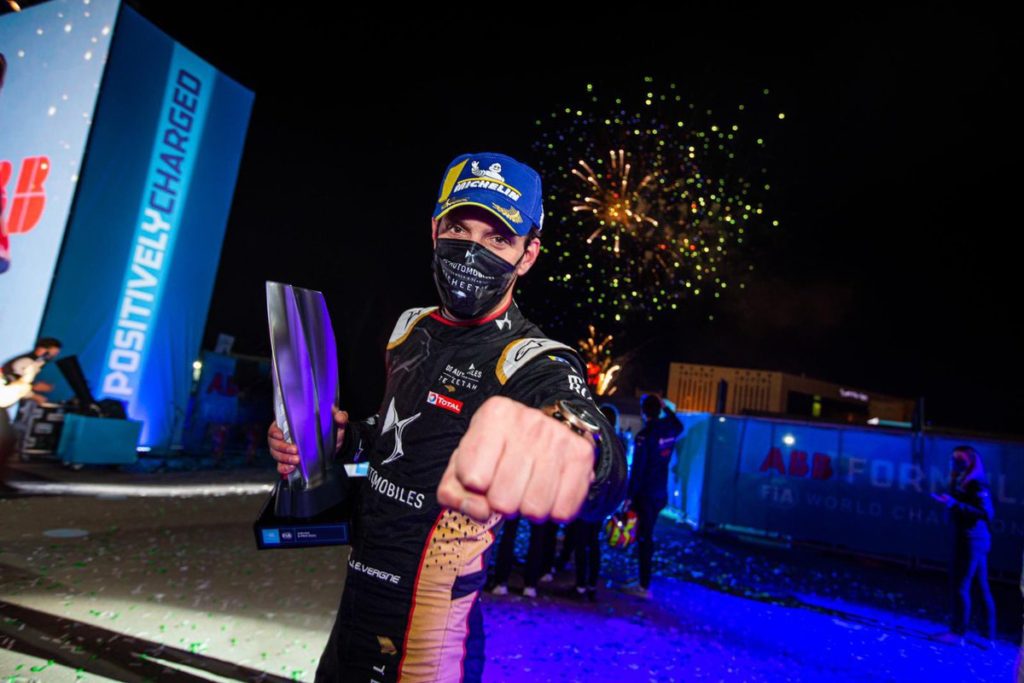 "Then I was behind him and I had more energy. At some point, I went back in front to attack, catch those guys and he just turned into me in the chicane and in the last corner."
Da Costa admitted the incident coupled with the early conclusion of the race, deprived them of a better result because he thinks they had a chance to win having more energy than Bird and Frinjs.
Vergne hopes that in Rome the competitiveness of DS Techeetah will go up a notch with the new powertrain that they will debut on the Italian track.
Written by: Jhonattan González