An innovative and more than interesting plan has been launched in Germany to reduce environmental pollution through road electrification, sticking to the goal of reducing carbon emissions (CO2) by 2030, and promoting a future where sustainability plays a very important role.
The initiative has emerged from the German Federal Ministry of Transport, in partnership with the National Platform for the Future of Mobility, proposing to electrify thousands of kilometers of roads so cargo vehicles will be powered by this energy, reducing the carbon impact on the atmosphere.
The goal is to cover 4,000 kilometers of road through a system of aerial cables so freight vehicles can power batteries and engines through this innovation that would completely eliminate up to 12 million tons of CO2 per year from the environment when electricity is renewable.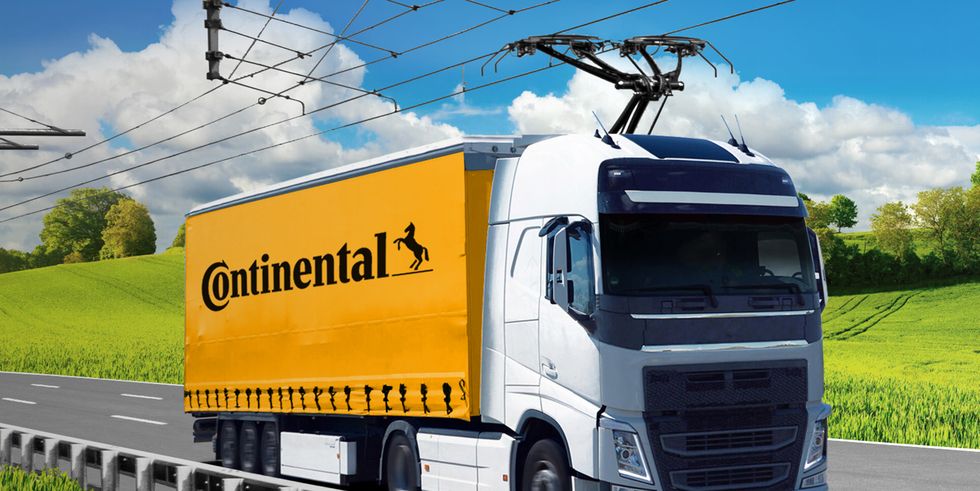 It is worth noting that the German government prioritized these 4,000 kilometers out of a total of 13,000 kilometers of long distances used for constant freight transport. This section serves as the central operating network, and will therefore be targeted primarily by the new electrification program seeking to promote sustainable energy use.
Related content: Oliver Blume: The Great Driving Force Behind Electrification at Porsche
A Plan Already Underway
The idea of carrying out this plan arises from copying the railway electrification in Germany, where 60% (according to figures from the German Federal Ministry of Transport) use overhead wires at key and specific points. From there, it started as a concept that became a reality when the first kilometers of tests were carried out.
The eHighway developed by Siemens Mobility has three sections that will serve as a study to expand the project to 4,000 kilometers. The first of these begins on the A5 Autobahn in Hesse between the Zeppelinhei junctions, and ends at Frankfurt Airport and Darmstadt.
The second starts on the A1 freeway in Schleswig-Holstein between the Reinfeld junction and the Lübeck intersection, while the last one starts on the B462 federal highway (Baden-Württemberg) between Kuppenheim and Gaggenau. Finally, the proposal was undoubtedly one of the most interesting that could be observed in 2021, with the intention of reducing polluting carbon emissions.
Written by | Ronald Ortega