The hegemony of Rosberg Xtreme Racing has come to an end in Greenland. Andretti United, led by their drivers, Catie Munnings and Timmy Hansen, managed to get to the top of the podium at the Arctic X Prix, in an exciting and eventful final.
While not many expected Andretti's triumph given their score in the standings, the good feelings conveyed on Semifinal 2 opened the door to take the third race of the inaugural season of Extreme E. There, the duo overcame RXR and ABT Cupra XE.
With this victory, the Australian team climbs to fourth place in the standings, totaling 37 units, clearing the way for them to challenge for the title. Although to do so, they will have to be superior to RXR, who, despite their setback in the final (5th place), are still in the lead.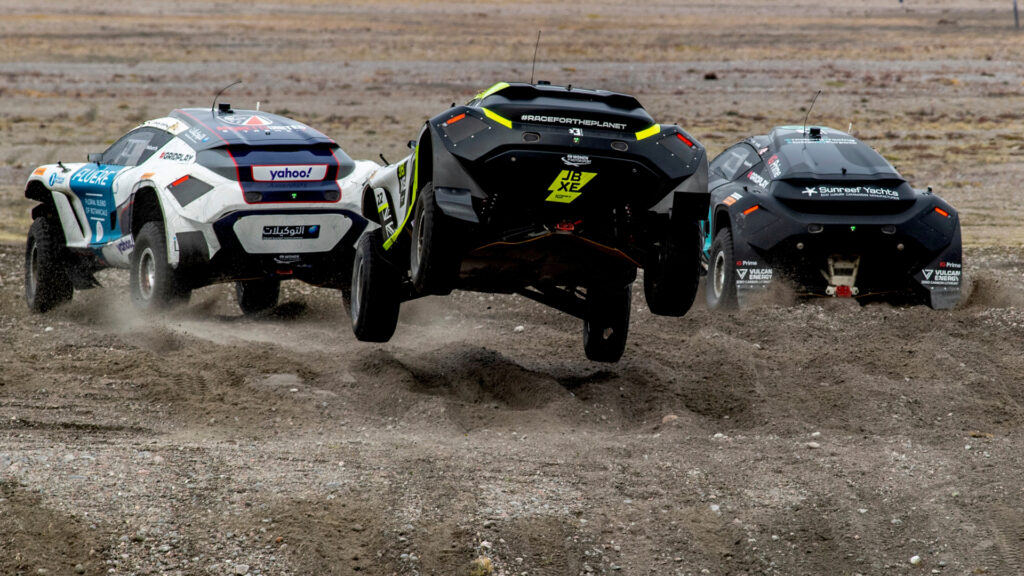 Andretti United, JBXE and ACCIONA completed the podium, while X44 and RXR were fourth and fifth respectively. The latter had technical problems with the off-roaders.
"We are happy for the team, for all the work they did. There were a lot of emotions in the command center, I could not see the definition of emotion", were the words of Munnings, who could not hold back his happiness.
"It was not easy at all, we were 5 cars. I tried to push, but I made many mistakes. In spite of that, we made it to the final and we were on the podium", said Laia Sanz, along with "El Matador", when she was interviewed and got the first podium for her team.
This was the Final
With the format change, there were five Odyssey 21s accelerating on the last stage. On the first lap and with Laia Sanz behind the wheel, ACCIONA was relegated to last place. Everything was pretty equal in the first few seconds, until Loeb pulled away from the rest of the drivers.
It all changed drastically after the first lap and Sébastien's accident. Timmy Hansen started on top, followed by Kristoffersson, Åhlin-Kottulinsky, Gutiérrez and Sainz.
Finally, Timmy was able to defend and hold his position, marking a turning point in the history of Extreme E finals.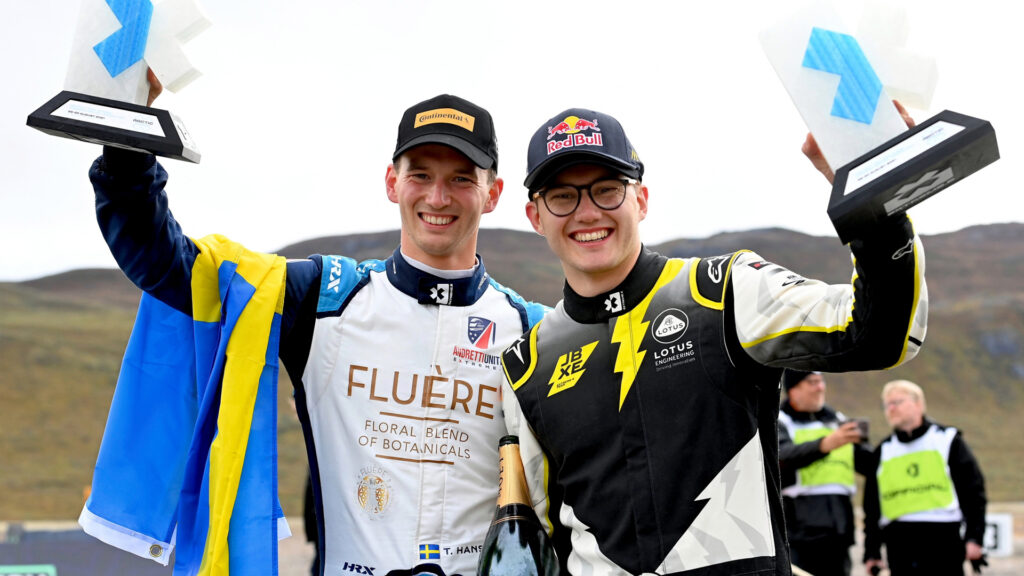 Two Bitter Mishaps
Although X44 and RXR had shown good signs and a good chance of taking the victory, they had difficulties with their cars.
Loeb, who commanded the first place by a wide margin on the first lap, suffered another setback in a final. When he got out of the electric SUV, he had a flat tire, which caused delays in Cristina Gutierrez's start.
Meanwhile, Kristoffersson and Hansen got into a thrilling dispute. Both drivers flew on two consecutive mountains with crushing possibilities, but in the last fall, the Rosberg Xtreme Racing driver broke his vehicle, being automatically out of the fight.
The next race of the electric SUV series will take place on October 23-24 at the Island X Prix in Sardinia, Italy.

Written by | Osward Rubio