Endurance races, touring and sports car championships are part of the path built by the 49-year-old German Claudia Hürtgen, who far from thinking of retiring from the world of motorsports, joined the series of 100% electric off-road SUVs, Extreme E, competition in which she debuted on April 3 in Saudi Arabia.
Born in Aachen, Germany, Claudia started her professional career in karting, a discipline that helped her jump quickly into German Formula 3 in 1993. Nevertheless an accident that caused injuries to her hand prematurely removed her from the single-seaters.
Two years later, Hürtgen got back on track competing in touring cars and validating her quality as a driver by winning the Austrian Championship. She immediately made a space for herself in sports car racing to participate in the American Le Mans Series and the 24 Hours of Le Mans, where she left very good numbers.
With a great deal of experience, in 2005 Claudia became the first woman (since 1998) to win the VLN Endurance Championship, a fact that catapulted her to rank as one of the best drivers in Europe.
Cupra, Extreme E and an ecological Claudia
At the beginning of December 2020, the ABT CUPRA XE team closed its driver line-up with Claudia Hürtgen, who automatically became a partner of the Swede Mattias Ekström.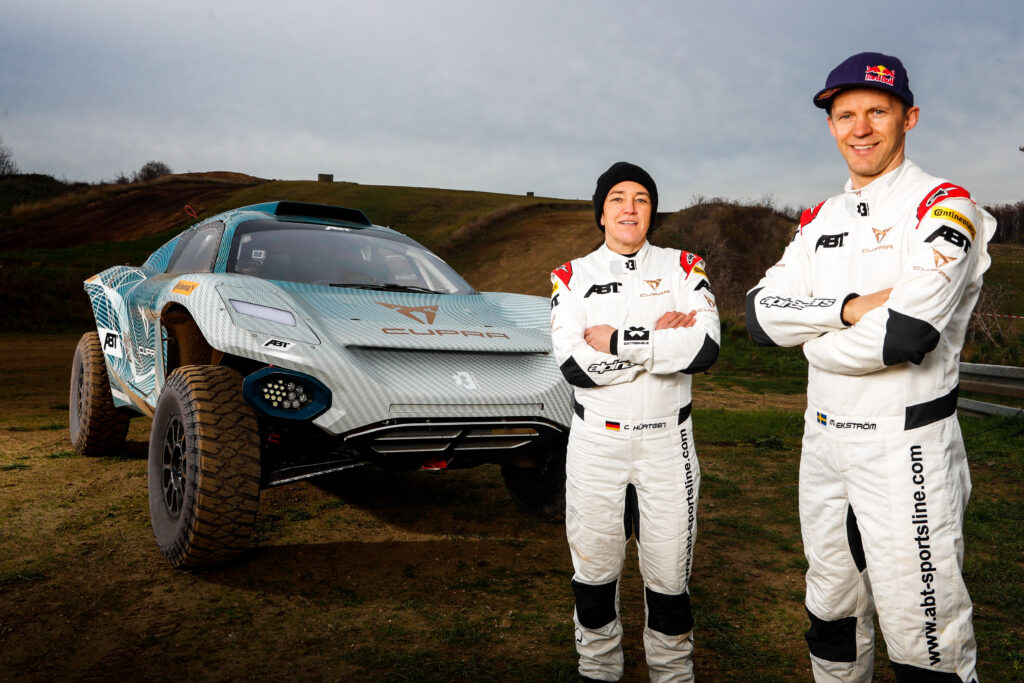 With more than 25 years of experience, she came to a new experience with which she intends to promote green cars through a competition born out of concern about climate change.
Her debut in the "Electric Odyssey"
Unfortunately, Claudia was the protagonist of an incredible accident in the Desert XPrix of the Extreme E when her Odyssey 21 crashed and rolled 3 times. The next day in the definition of the last 3 places in the competition, she was the victim of a crash when Kyle LeDuc rammed her in the middle of the race.

Written by | Osward Rubio