Being 22 years old has not represented a barrier for the British driver Jamie Chadwick, and despite her young age has been able to venture into various disciplines of motorsport. Now, she will debut in the new off-road electric SUV competition, the Extreme E.
Go-karting was the first option on Chadkick's menu, a category that she was able to capitalize on to quickly position herself in the British GT Championship where she managed to be the champion in 2015, showing all her potential with the Grand Touring Cars.
Two years later she was already part of the British Formula 3 Championship, where Jamie began to be considered one of the most promising promises of Great Britain, a fact that the driver validated in 2019, keeping the premiere of the W Series of single-seaters with the incredible numbers of 2 wins and 5 podiums in just 6 races.

Read also: Saudi Arabia establishes itself as the host of great appointments with Extreme E
Currently, Jamie remains the only champion of the W Series, and that is because since the competition began in 2019 it has not been possible to resume due to the COVID-19 pandemic.
It is important to mention that due to Chadwick's excellent performances in the aforementioned race, she managed to sign as a development driver for the Williams team in Formula 1.
Now on a SUV
Veloce Racing, a team that makes noise to some people since the Formula E driver Jean-Éric Vergne is behind its foundation.  The French confirmed in November 2020 Jamie Chadwick as a female driver, and she will make a very promising duo with the experienced Stéphane Sarrazin in the new off-road electric SUV competition.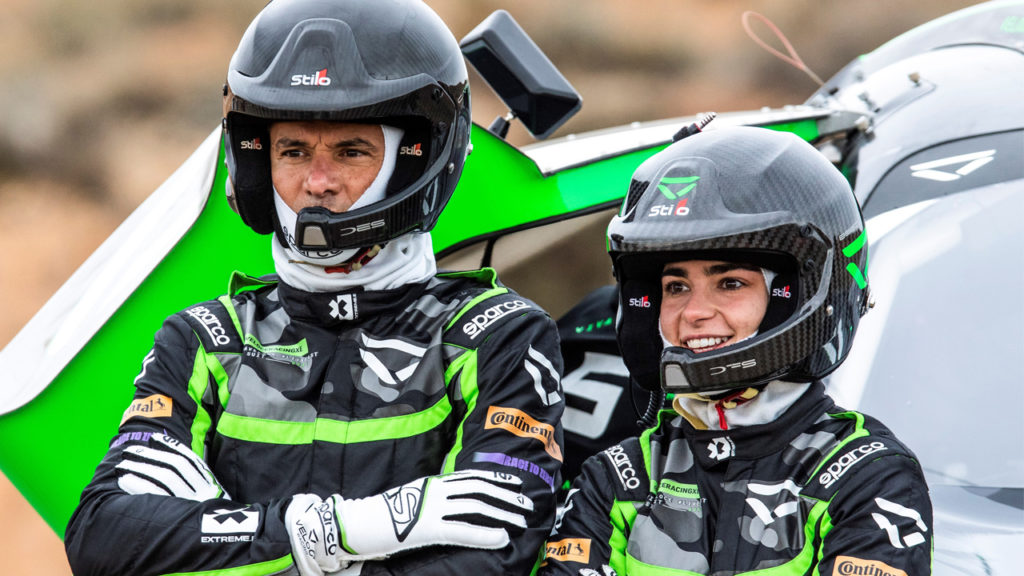 The young British woman was proud to join the Veloce project, with whom she has been related on other occasions. In addition, Chadwick said she was delighted to put her two cents to contribute in favor of the environment through Extreme E.
"Climate change is something that affects us all, so I'm really keen to start doing my part to fight it. I can safely say that testing the car was one of the best and most fun experiences I have had in my career so far"

Jamie Chadwick, Veloce Racing driver.
The debut of our protagonist today will be in the first of five races in the first season of the also known as "Electric Odyssey", which will take place between April 3 and 4 in Saudi Arabia.

Written by | Osward Rubio