Known (among other things) for being the first Spanish driver to complete the category "cars" of the Dakar Rally in 2017, Cristina Gutiérrez is one of the favorites to take the throne in the new Extreme E with the X44 team founded by the historic Lewis Hamilton
Born in Burgos city in 1991, her relationship with engines occurred when she was barely 4 years old, because her parents bought her a small motorcycle.
When 10 years old, she was already driving karting cars, but her rise to the elite of motorsport began in 2010, when the driver won various regional trophies, such as the Spanish Rally Championship.

Read also: Timo Scheider, el encargado de diseñar las pistas de la Extreme E
Other milestones she achieved was to become the first Spanish to win a stage of the Dakar Rally and second in the history of the championship, which represents her most recent feat since she did it in 2021.
Creating green awareness
Con 29 años, Cristina puede presumir de ser una de las pocas pilotos que estarán presentes en Extreme E, la nueva competición de SUV eléctricos todoterreno que tendrá acción en 5 destinos fuertemente golpeados por el cambio climático, a fin de crear conciencia en la humanidad y promover el uso de vehículos eléctricos.

Rodríguez, contará con la compañía al volante del veterano conocido también por ser el "Mejor piloto de rallyes de todos los tiempos, Sébastien Loeb", conformando una dupla perfecta para hacer frente a los otros 8 equipos de la primera carrera en Al-Ula, Arabia Saudita.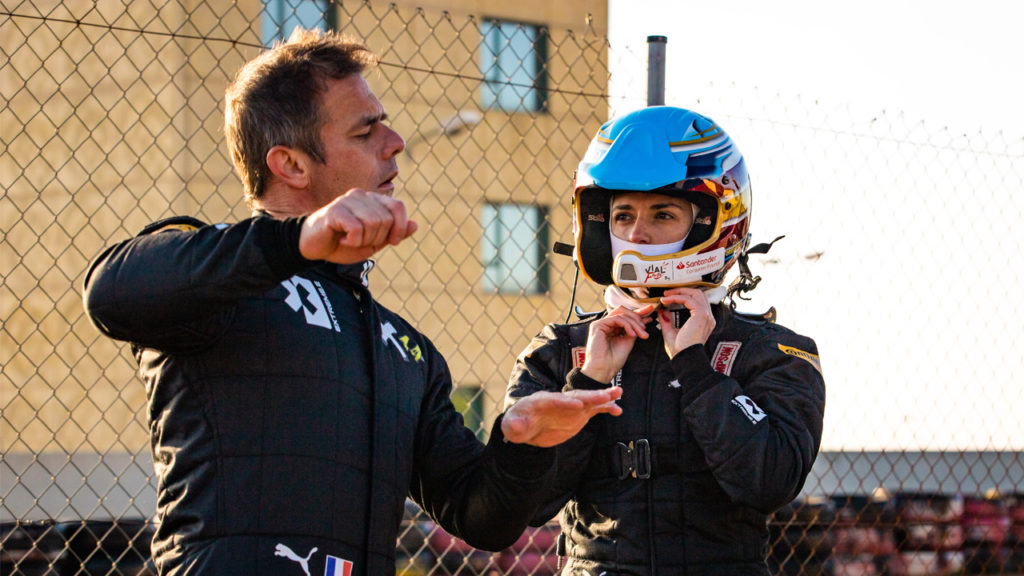 "I am really excited to join X44. Not only will we get the opportunity to raise awareness of the climate crisis, which is very important to me, but I get to work with two heroes of mine. Sébastien Loeb is the most incredible rally driver of all time so I'm really happy that I get to partner with him and I hope to learn a lot. I'm a huge Formula 1 fan and have been watching Lewis race for years, so being asked to join his team is a dream come true."

Cristina Gutiérrez, after being announced for X44.
The first race of the competition also known as the "Electric Odyssey" will take place on April 3-4.

Written by | Osward Rubio