Winning spirit and versatility. Two concepts that perfectly describe what Laia Sanz's career has represented, who at 35 has just over two decades of experience in the world of racing.
Most of her career, Laia has focused on disciplines such as enduro, rally raid and trial, through which she made a space among the most relevant drivers in motorcycling.
Nevertheless, Sanz's love for engines goes far beyond her comfort zone, and recent proof of this is that the Spanish is part of the drivers' grid of the nascent series of 100% electric off-road SUVs, Extreme.

Read also: Agag promises changes to the Extreme E to avoid repeating mistakes from the first race
First pedals accelerated
With only 4 years old, Laia began to feel love and adrenaline for speed, and that is because at that age she stole her brother's motorcycle (a Cota 25), although she already had experience in two-wheelers, because when she was 2, she rode a bicycle for the first time.
Laia was born in 1992 in Corbera de Llobregat (Barcelona), where she participated for the first time in a motorcycling race; and although she was last, her passion led her to become the great pilot that she is today.
In 1997, she would achieve her first victory in a men's category with an 80cc motorcycle, which marked the beginning of a successful career with which she has achieved the Gold Medal of the Royal Order of Sports Merit distinction in Spain.
Honors
Laia's curriculum summary seems to have no end. However, among the most relevant milestones of her career, it stands out that she has been Trials World Champion thirteen times and Enduro World Champion five times.
In addition, the veteran has finished the Dakar Rally 11 consecutive times, a journey that she began and repeat for 10 years (2011 until 2021).
Behind a SUV's wheel
At the end of November 2020, Laia Sanz and Carlos Sainz confirmed their participation in Extreme E after partnering with QEV Technologies to form the ACCIONA | Sainz XE team.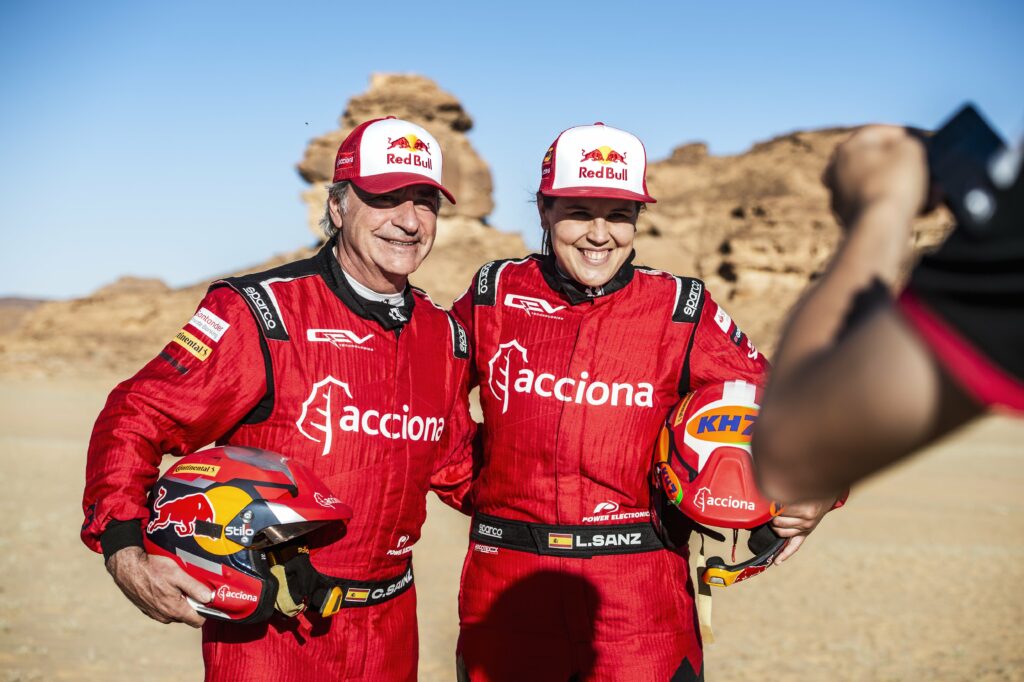 In the first race held in the desert of AlUla, Saudi Arabia, the duo had an excellent performance by securing the third and second fastest times in the qualifying races.

Written by | Osward Rubio