Extreme E, the electric SUV racing competition that aims to promote sustainability and environmental awareness, has announced its commitment to support the restoration of the River Nith in Scotland, as part of the category's legacy program effort ahead of its event in the country, to be held in May with the aim of preserving the Atlantic salmon population and protecting the river ecosystem.
The series will work with local authorities and non-profit organizations to restore the Nith River and promote sustainable practices in the region. This commitment demonstrates Extreme E's focus on using its platform to promote environmental conservation and raise awareness of global environmental challenges.
"This is the first time we've come to Scotland, which is super exciting as it's right on our back doorstep. It allows us to talk about how the issues around climate change are not just global, they're here," says Julia Wall-Clarke, Extreme E's Head of Impact and Communications.
Related content | Extreme E Unveils Second Sustainability Report: Remains Carbon Neutral
Environmentally Committed
The championship is set for its second UK appearance with the Hydro X Prix at the former Glenmuckloch opencast coal mine in Dumfries and Galloway. The excitement and competition will be red hot as the electric SUV racing teams battle it out in a challenging environment, but more importantly, the race will provide a platform to highlight the environmental challenges facing Scotland and the world at large.
As part of Extreme E's environmental focus in Scotland, the Hydro X Prix will focus on the issues facing Atlantic salmon in the River Nith due to climate change and extreme weather patterns. The competition will also be an opportunity to promote sustainable solutions and raise awareness of global environmental challenges.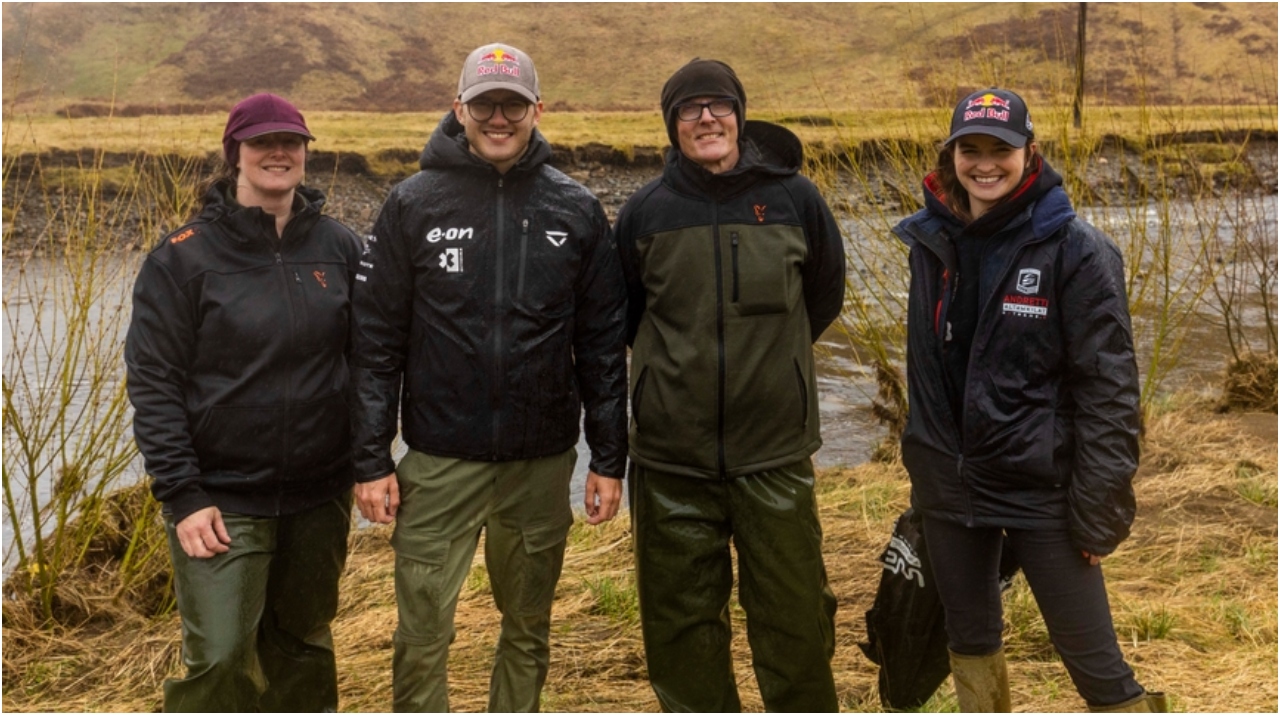 The Nith River Restoration project is an ambitious initiative that seeks to transform the river's watershed on a large scale. The restoration will involve the reintroduction of meandering rivers and the incorporation of large woody structures to create greater diversity in the riverbed and salmon spawning substrate.
In addition, banks will be stabilized using ecological engineering techniques, 200 hectares of riparian forests will be planted, and 100 leaky dams will be installed to help slow river flow and reduce erosion.
Extreme E will work with local communities, authorities and non-profit organizations to promote sustainable practices and environmental conservation in the Dumfries and Galloway region. The competition will not only showcase the power of sport to advocate for important causes, but will also promote social transformation through sport in the region.
Finally, the Legacy Programme initiative in the 100% electric off-road category represents an important commitment to sustainability and environmental conservation, providing an inspiring example of how it can work in partnership with communities to restore rivers and protect endangered species.
Written by | Ronald Ortega