E1 Series is a new category of electric powerboats that is gaining popularity in the world of water sports, representing a breakthrough in electrified propulsion technology, aimed at creating a more sustainable alternative for motorsport on the oceans.
Therefore, the news of Rafael Nadal joining the competition as a team owner elevates the status and prestige of the series.
His presence can have a significant impact on the promotion and success of the series, as it can attract a large number of sports fans, including tennis fanatics. "Rafa" is one of the greatest tennis players of all time and is very popular around the world.
His presence in the E1 Series could catch the attention of many people who have never heard of the series or the RaceBird, the vehicle that will bring the series to life.
In addition, his commitment to sport and the environment may inspire other athletes and individuals to join the sustainability initiative, using sports as a channeling tool. In that sense and to answer the curiosity of many, Rodi Basso, CEO of E1 Series, revealed the reason that led Nadal to join the adventure.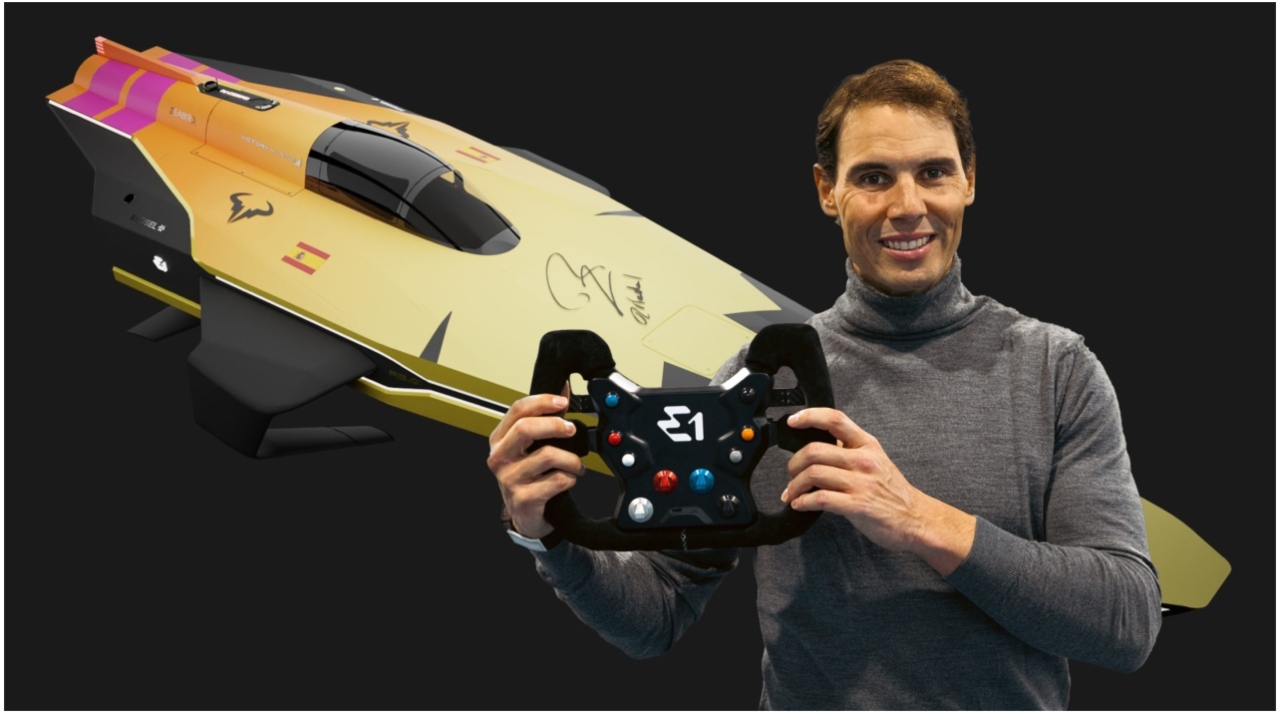 Related content:Rafa Nadal joins E1 Series with his Own Team
Rafa Nadal's Reason
Rafael Nadal's presence is important in the E1 Series because he can help promote the competition in the media. As a public personality with a large social media presence, the Spaniard can serve as a powerful tool to attract attention and reach a wider audience.
However, Rafa's motive for being part of the category goes beyond that. "From Nadal's side, talking to him and his team, it was clear how important sustainability and positive impact on local communities is. He is passionate about the ocean and sees E1 as a platform to help protect marine ecosystems," Rodi Basso said in an interview with the category itself.
This could be a great opportunity for the E1 Series to gain more visibility and recognition in the sporting community and the world at large. On the other hand, Nadal's participation will give more credibility to the E1 Series in order to establish itself as the most important powerboat category in the world, providing a sustainable alternative to more traditional water sports.
In this way, it is clear the commitment of the 22-time Grand Slam tennis champion, Spanish legend and general sports reference, which seeks to generate a positive impact on the environment.
Written by | Ronald Ortega