Days before the definition of Extreme E season 2 in Uruguay, the 100% electric off-road category officially revealed the calendar of the next campaign, where known destinations stand out and new places to compete and expose the critical situation generated by climate change are added.
Once again, the series will open the curtain on the season in NEOM, Saudi Arabia, from March 11-12, 2023, a circuit that seems to have fully established itself in the sport's racing scheme. Two months later, the ODYSSE 21 will know a new destination: Scotland, scheduled for May 13-14.
Scotland has been a country that has been on the radar of Extreme to bring the sport there, however, various reasons prevented it from materializing, although, facing the third season may make its official debut. Then, from July 8-9, Italy will host the series again for a high-caliber race in Sardinia.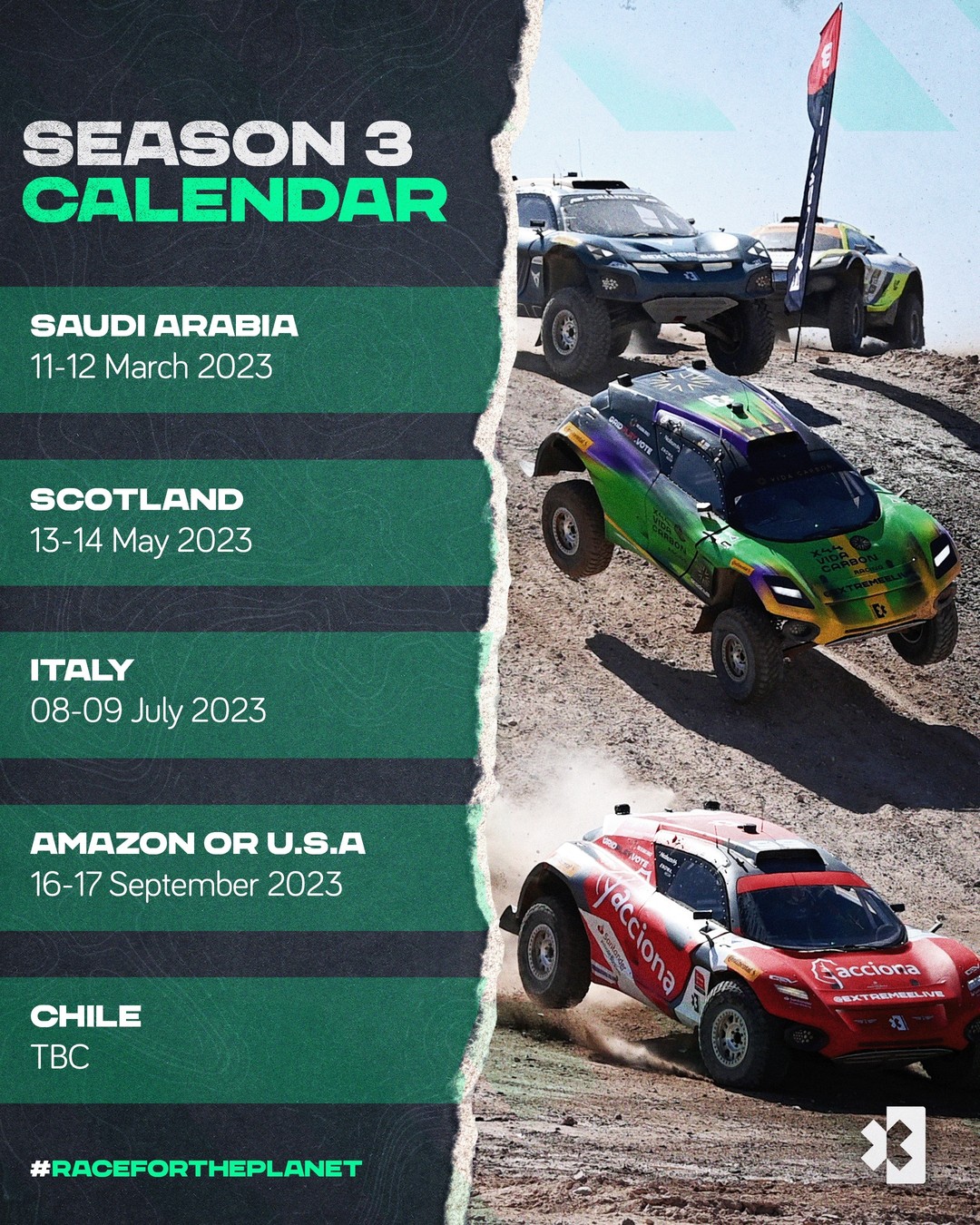 Related content:Johan Kristoffersson and Mikaela Åhlin-Kottulinsky Preview the Extreme E finale in Uruguay
New Destinations
The fourth race has two potential destinations: United States or Brazil. If it comes to North America would be the first appointment in the place, while in Brazil also, with the difference that the organization works strongly through environmental conservation projects in the Amazon, therefore, to compete in that nation would be a perfect complement to the work done.
South America has been included again in the calendar. This time, Chile would once again host an X Prix, but a defining one, that is, the last race of the year will be held there, probably with a championship definition in the last instance, as has happened in the first two seasons.
"It's extremely exciting to potentially add a race in the United States or Brazil to our world championship, while returning to the UK, the birthplace of top-level motorsport, is fitting. We can't wait for the 2023 campaign to begin as the race continues around the globe," said Alejandro Agag, Extreme E CEO and founder.
Written by | Ronald Ortega