In addition to the difficultiesFormula Ehas had since its inception in convincing skeptics of its proposal to combine a great sporting spectacle with a sustainable legacy, the COVID-19 pandemic has left countless obstacles in the planning of the last two years.
Country health crises, economic recession, transportation barriers, among other issues forced the electric single-seater series to deftly maneuver to keep the tournament afloat and grow its legion of global fans.
It seems that for 2023, the year in which the Gen3 era of the category is scheduled to begin, everything is taking a normal course, and with just a few months to go before the start of the competition, the International Automobile Federation (FIA) gave the green light to the provisional calendar that was presented in the middle of the year.
Read also:Formula E Signs Agreement with Tokyo Authorities to Host Race in 2024
South Africa Confirmed
Following the meeting of the FIA World Motor Sport Council held on October 19, Formula E will race for the first time in Cape Town, South Africa, on February 25, 2023.
With the ratification of the schedule, the South African city joins Hyderabad, India, and Sao Paulo, Brazil, as new metropolises scheduled to hold races in Season 9 of the ABB FIA Formula E FIA World Championship, which will open in Mexico City on January 14, 2023.
In other developments approved at the Council regarding Season 9, highlights include that Berlin will now host a two-race weekend on April 22-23, while the previously announced two days for Seoul have been removed from the calendar.
The locations for rounds 10 and 13 of the 17-race season are being finalized and will be announced at a later date.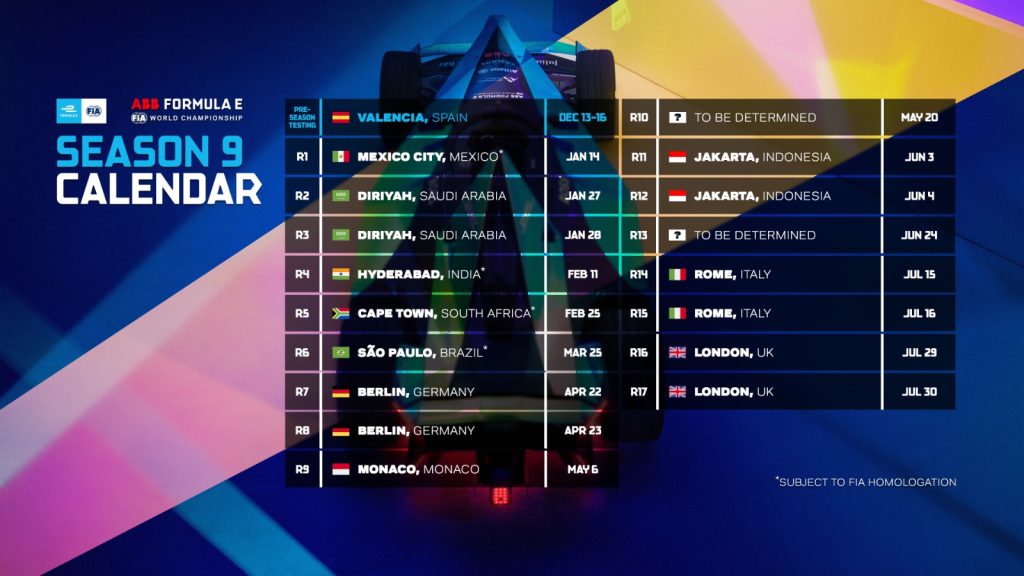 Board Satisfaction
Following its cancellation in 2022, Formula E promoters expressed satisfaction at including South Africa. Alberto Longo, Co-Founder and Championship Director, said he is thrilled to have Cape Town as a new destination for the series in Season 9.
"Our local partners are working incredibly hard to bring an ABB FIA Formula E World, Championship race to the city and we are looking forward to seeing the futuristic Gen3 race cars competing against the iconic natural backdrop of Table Mountain," he added.
On the exclusion of Seoul, Longo detailed that renovation work at the Olympic Stadium will not allow for a return to the same venue next season as originally planned, so there are other options in South Korea to replace this venue.
He also revealed that they are in active talks with more cities and venues around the world to organize an event on the other date without a confirmed location.