María Herrera is the only woman racing in the MotoE World Championship, so she wants to convey a message through her helmet to remember the struggle suffered by women with breast cancer. The Spanish rider explains in detail what it represents for her.
The color pink is the emblem used to highlight those who fight against this terrible disease. Herrera's helmet has this color as the main protagonist of the design, with a small bow on top of the visor and the words of encouragement: "strength, fight, support, prevention, optimism and hope".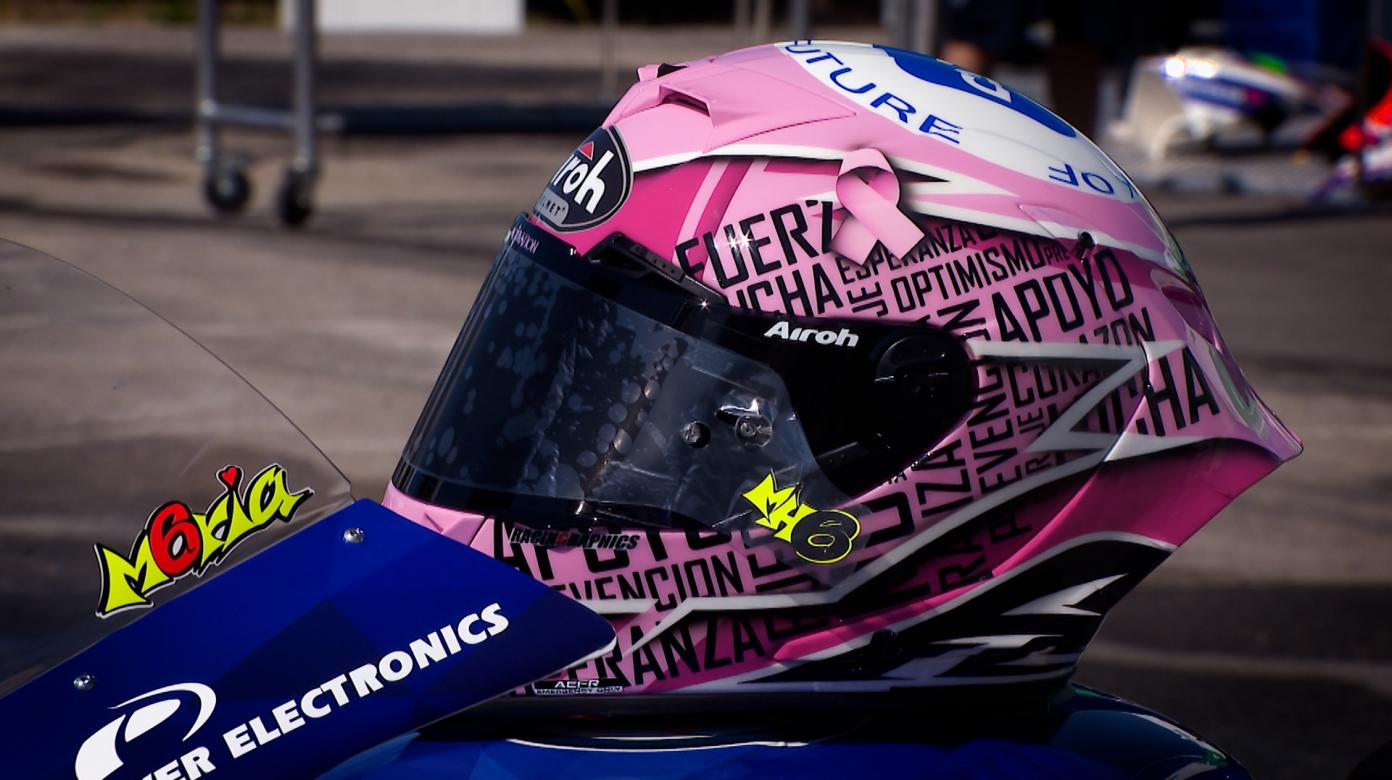 The Openbank Aspar Team rider stressed the importance of this message for her, given that she started with the campaign in 2019. "The name was Ángela Vilariño, a close friend. People like the design because it shows support for the girls, plus it's a color that pleases the eye," Herrera told MotoE.
Related content | María Herrera: "I Want Other Women to Be Successful in Racing"
Herrera recalled that the first helmet with the aim of sending a message was elaborated in 2019 where she placed the same word of support over the entire structure. "For me it is very valuable because in these moments you have to be very strong, in addition to receiving family support and optimism given that it is a very difficult stage."
During all her talk with the press team of the 100% electric motorcycle category, Maria stressed how important it is, letting know about the end that a family member died because of this disease, adding a personal cause to the project of support and backing in the fight against breast cancer.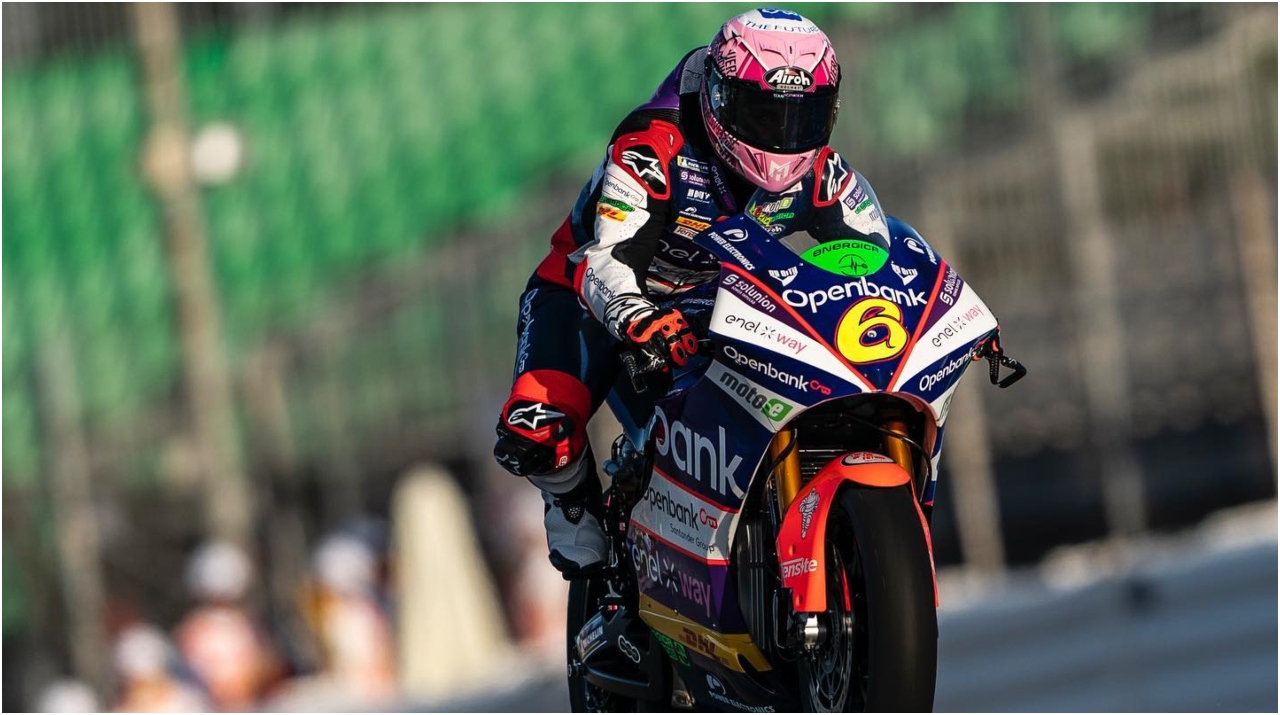 María Herrera in MotoE 2022
In the first valid of the MotoE 2022 season, María Herrera crossed the finish line in fifteenth position, while in the second race on the Jerez track she managed to move up one place to finish fourteenth. Now, the Spanish Openbak Aspar Team rider will prepare for the second round of the new campaign, which will take place in France on May 15 at the Bugatti circuit.
Written by | Ronald Ortega