Formula E Accelerate, the six-race online series in which the 12 Formula E teams and 24 of the world's fastest simulator drivers face off, is approaching the grand finale with the fourth round.
The competition will be available in streaming on the Formula E social channels this Thursday, March 11. The esports championship, which currently sees Erhan Jajovski of the ROKiT Venturi Racing team at the top of the rankings, has drivers and teams contending for the title of champion in Gen2 cars, seeking a minimum prize of 100,000 euros.
At the show, 12 Formula E championship drivers, including recent double-round winners Diriyah Nyck de Vries and Sam Bird, will battle it out in the rFactor2 racing simulator, with Mercedes-EQ team principal Ian James, which will offer an in-depth analysis of the event live.
Read also: The exciting Formula E season reaches every corner of the world
The other 12 drivers of the Formula E championship will participate in the grand finale. Former F1 driver Romain Grosjean will put on a show by getting behind the wheel of the rFactor2 simulator to set the fastest lap on the New York circuit, taking a short break from his R8G team of drivers consisting of Erhan Jajovski and Risto Kappet (NIO 333).
Also participating will be Mercedes-EQ Team Principal Ian James and British Touring Car Championship driver Jade Edwards, sharing their motorsport experience with fans throughout the event.
The format
Each Formula E Accelerate driver earns points for their team in the ABB FIA World Championship, thanks to expert advice and dedicated mentoring.
The first three rounds brought a thrilling show to life, followed by simulation racing fans around the world, with close races and a few hundredths of a second over the finish line.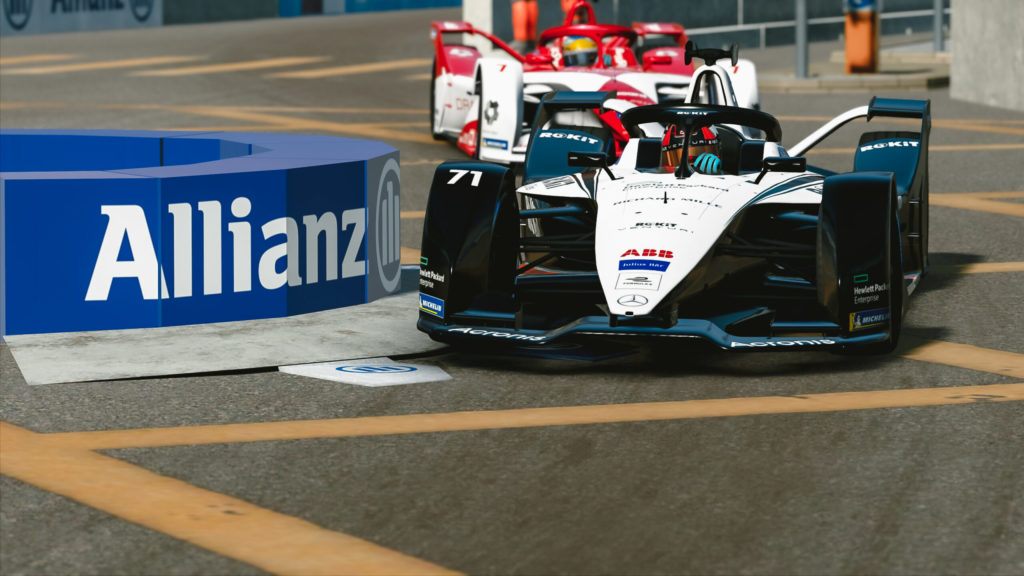 This week, the drivers will take on a new circuit, bringing the virtual fight over the evocative desert landscape of Diryah, a famous UNESCO heritage site, now also available on rFactor2.
The race will also be the first on Twitch to give viewers the opportunity to participate in real time.
Fans will be able to play and compete with each other in predictions, polls, trivia, and more. The extensive offering is the result of the collaboration between Formula E and Sport Buff, which will provide the interactive platform that will increase the spectacle coefficient of the esports evening.
Written by I Jhonattan González