Formula E drivers have made clear that they want a change to the series' controversial qualifying format, which they believe could become a determining factor in the championship fight, according to Motorsport review.
The current ranking system was introduced before the fifth season in 2018/19, replacing the lottery method that had been previously implemented.
Under the new format, the entire track is group based on their championship positions, but the top six drivers must start first, with the other groups following in descending order of qualification.
This has proven to be a success in terms of offering a mixed starting grid, with the added entertainment aspect of faster cars having to fight their way.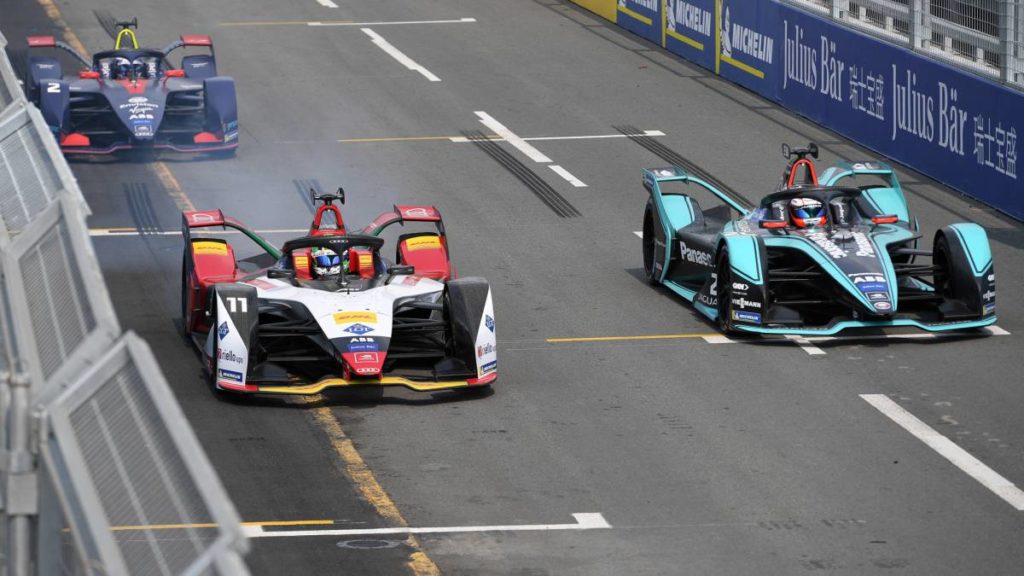 However, the system has also been criticized by various quarters and critics consider that it hinders the main contenders for the title just to improve the show.
Furthermore, the rapid evolution of the track often forces drivers to wait until the last moments of their group work before exiting the pits, leading to some pointless qualifying sessions.
Drivers affected
According to Motorsport, in the penultimate round of the 2019/20 season in Berlin, DS Techeetah duo Jean-Eric Vergne and Antonio Felix da Costa, Audi Lucas di Grassi and Nissan driver Sebastien Buemi failed to complete their laps timed before the six-minute group session.
Jaguar's Mitch Evans recently lashed out at his Nissan rival, Oliver Rowland, for backtracking from Diriyah's second qualifying, which meant the checkered flag was displayed before he or Audi's Rene Rast could start their fastest lap.
Related content: The exciting Formula E season reaches every corner of the world
Rowland himself was adversely affected by the current format in Saudi Arabia, ranking 10th and 13th respectively for the two races after being placed in the top group each time.
The Nissan driver, who believes he had the pace to be in the front row in Riyadh, said Formula E should consider narrowing the gap between final practice and qualifying to ensure the track has enough grip for drivers who they start in the first group.
This, however, would not be without danger, as any driver who suffers an accident in practice will not be able to participate in qualifying due to the limited time to repair the car.
Written by I Jhonattan González