With just four months to go before the start of the long-awaited third generation (Gen3) era of Formula E, the promoters of the event are announcing with great fanfare that the debut at the Autodromo Hermanos Rodriguez in Mexico City will be a great motorsport party.
After hosting the stratospheric figure of 40,000 spectators in 2022, the electric single-seater series opted for the Mexican stage to kick off its most ambitious stage since its foundation in 2014.
Formula E claims that the Gen3 will be the fastest, lightest, most powerful, sustainable and efficient electric race car ever built, and will take to the track for the first time on Saturday, January 14, 2023.
Surrounding Attractions
Off the track, the renovated Fan Village will feature interactive activities for the whole family, offering delicious food, live entertainment, race car simulators for fans to test their driving skills and much more.
In that sense, Formula E Director, Alberto Longo, affirmed that next season's Mexico City E-Prix will be one of the most anticipated and spectacular races in the history of the tournament.
"Racing our new Gen3 car in front of the fans for the first time, combined with new drivers and teams, including McLaren and Maserati, we once again expect the race to be a great success. We look forward to building on last year's electric atmosphere and once again showcasing the pinnacle of electric racing in this new era of electric racing and technology," he said.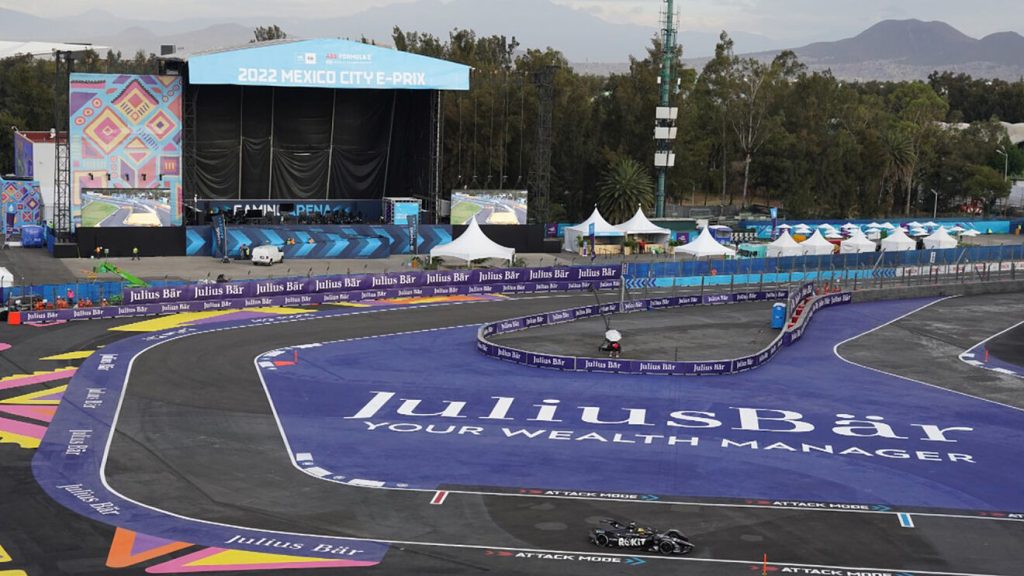 For his part, the category's director for Latin America, Alvaro Buenaventura expressed his pleasure to be back in Mexican territory to inaugurate the Gen3 era.
"This is our eighth consecutive year in this capital city and consolidates it as one of the oldest races on the calendar and a favorite of our fans. Motor racing is booming in this country and we are committed to continue providing a show of the highest level, on and off the track, for the whole family to enjoy at affordable prices for the citizens," he added.
Busy Schedule
According to the agreements signed at the last World Motor Sport Council of the International Automobile Federation, held last July 2022, Mexico, together with Diriyah, Saudi Arabia; Berlin, Germany; Monaco; Jakarta, Indonesia; Rome, Italy and London, England are already confirmed.
The Mexican, German and Monegasque capitals will host only one race. The others will have a double date.
On the other hand, Hyderabad, India and São Paulo, Brazil, are the only new tracks so far. However, although both are already on the calendar, they are awaiting the review for the homologation of the track according to FIA and Formula E requirements.