The Formula E World Championship closed with a flourish in London. During the British party that starred the local driver, Jake Dennis, to win the title, a historic record was also recorded, which evidences the wide technological scope of the category.
The brand new GEN3 single-seater reached a speed of 218.71 kilometers per hour, the highest in almost a decade of the tournament on the world's urban tracks.
One of the reasons for the goal achieved is the great innovation work of McKinsey through its Artificial Intelligence (AI) division, called "QuantumBlack".
The department created data and analytics components to develop the controller interface that analyzed and queried information in real time, through generative artificial intelligence for the record attempt.
Read also: Swiss Nathalie Schneitter and Joris Ryf Crowned 2023 World Champs!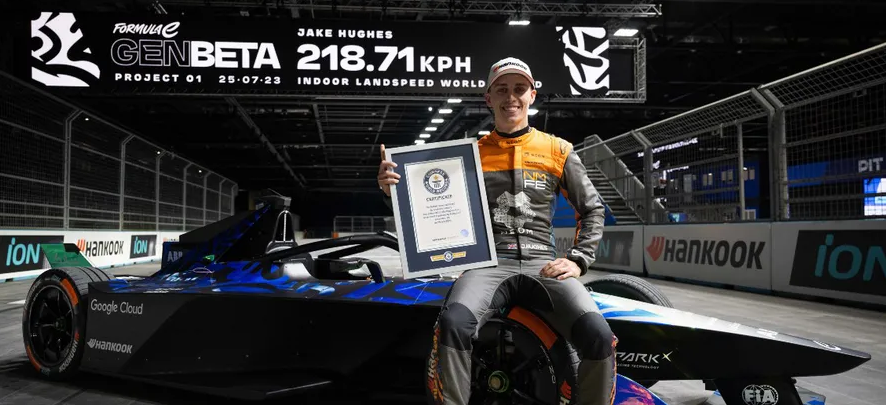 Technological Milestone
Kayla Miele, a McKinsey partner, noted that being involved in this effort was humbling and exhilarating. "An indoor world land speed record is such a visceral expression of impact, and how powerful this technology can be when the right partners put it to work in the right way."
QuantumBlack's Formula E collaboration was also on display at the Hankook London 2023 E-Prix London 2023 over the weekend, where a McKinsey-generated conversational interface powered by generative AI turned data into information in milliseconds and delivered it to fans with the "voice" of the car.
This highlighted one of the most powerful and inclusive value propositions of generative AI: giving more people the ability to engage and work with highly technical data sets.
"The entire setup was housed in an engineering station next to the race track," noted McKinsey Engagement Manager, Dominic Stevens.
"Fans of all ages were able to ask questions and engage in conversation with the record-breaking car through the AI-powered generative interface, which told them everything they wanted to know about the race and the performance of the cars speeding past," he added.
The Formula E work is just the latest example of several exciting moves McKinsey has made in the AI space this year. In addition to publishing industry-leading reports on the technology, including the flagship study "The Economic Potential of Generative AI," they acquired a leading AI and machine learning company to accelerate and scale AI deployments for clients.